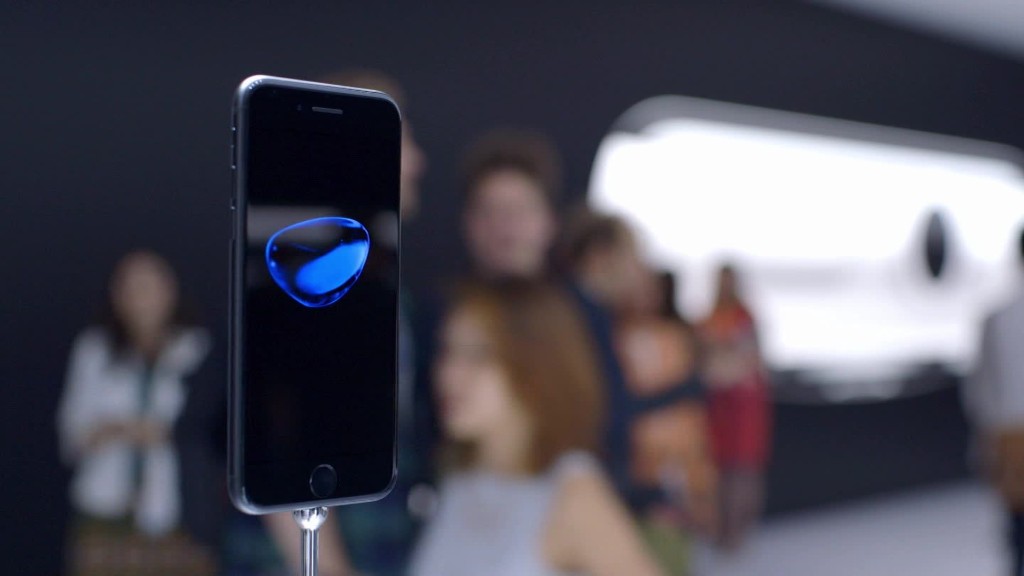 Be patient, Apple fans: You might not get your new iPhone for a while.
Preorders began early Friday morning for the new iPhone 7 and iPhone 7 Plus ahead of the September 16 release. But the overwhelming demand for the new black and jet black iPhones in particular is prompting Apple to push delivery dates as late as November for some models.
Apple (AAPL) initially quoted shipping dates of two to three weeks after September 16, but the company quickly pushed ship dates back to four to six weeks for the some versions of the black iPhone 7s.
If you want an iPhone 7 sooner, you might want to settle for another color. Silver, gold and rose gold iPhones aren't being swamped with delays. They are still expected to ship by the 16th.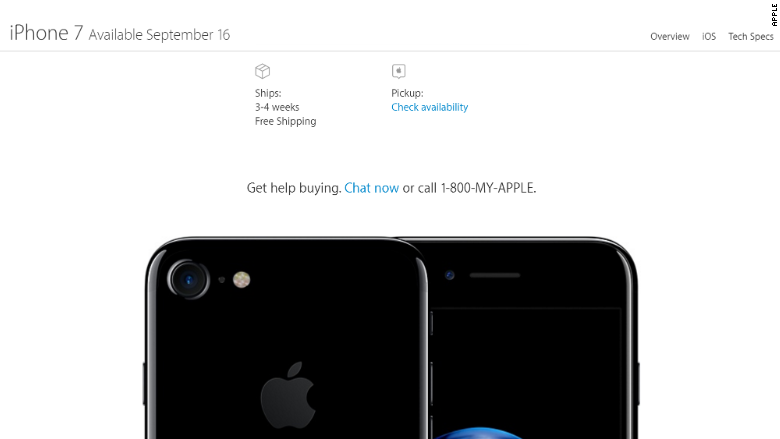 The hashtag #iPhone7PreOrder is trending on Twitter, with shoppers venting their frustration at the delays.
Yesterday, Apple announced that it won't be revealing the first weekend sales figures for the iPhone 7. This year will be the first time Apple won't unveil that closely watched number.
"These initial sales will be governed by supply, not demand, and we have decided that it is no longer a representative metric for our investors and customers," Apple said in a statement.
Apple didn't immediately respond to a request for comment.