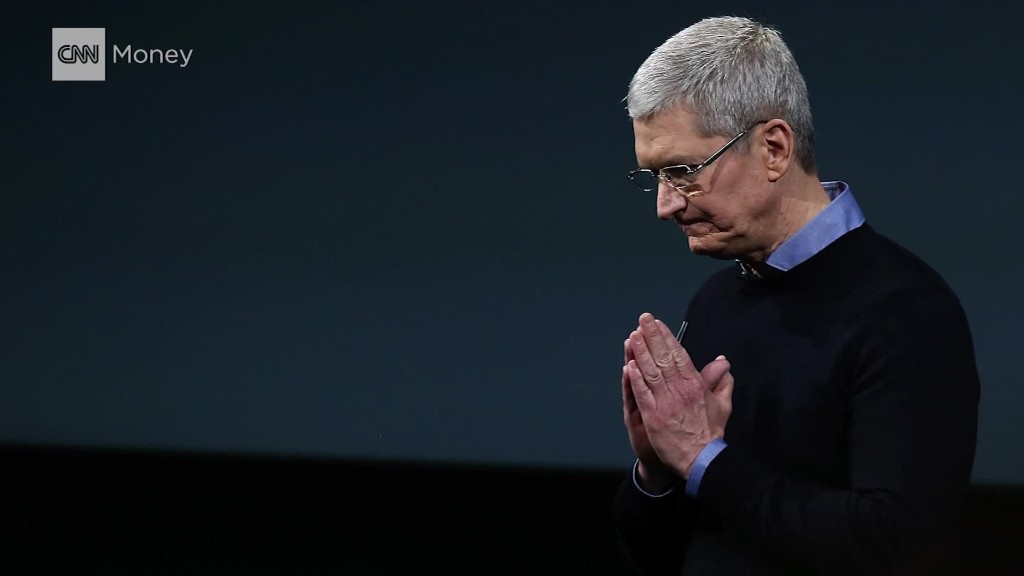 Europe's demand that Apple pay billions in back taxes may never have happened without help from Washington.
A top EU official revealed Friday that European authorities were tipped off by the U.S. Senate that Apple (AAPL) might be receiving illegal state aid from Ireland.
The subsequent investigation led to a record breaking $14.6 billion tax bill for Apple, announced by the European Commission last week.
"The story of the Apple investigation began in the United States...it was their investigation into Apple - and U.S. transparency rules - that tipped us off that the company might have received state aid," said Commissioner Margrethe Vestager, Europe's top antitrust official.
A U.S. Senate subcommittee investigation found in May 2013 that Apple paid "essentially no tax" on its substantial income in Ireland.
It unearthed details about how Apple struck an agreement with Ireland that allowed it to cut its tax bill on much of its earnings outside the U.S.
That prompted the EU to launch its own investigation, which also drew on the Senate subcommittee's findings.
The European Commission has ordered Ireland to recover up to 13 billion euros from Apple. The Commission, which administers EU law, said the Irish government had helped Apple to artificially lower its tax bill for decades.
It said that Apple paid just 0.005% tax rate on its global profits in 2014.
Related: How Apple paid just 0.005% tax on its global profits
The ruling against Apple caused uproar. U.S. politicians accusing Europe of deliberately targeting successful U.S. companies.
The U.S. Treasury said retroactive tax assessments by the EU were "unfair" and warned the ruling could undermine foreign investment in Europe. The White House said the decision amounted to "a transfer of revenue from U.S. taxpayers to the EU."
Vestager dismissed these accusations. Speaking on Friday, Vestager admitted EU rules could be "difficult to understand," but said the Apple decision was based on facts.
Related: Why the people of this Irish city love Apple
"I think people sometimes look at these rules which they've never heard of before, and assume we must have come up with a new piece of law just to make life difficult for certain companies. But nothing could be further from the truth," she said.
Both Apple and Ireland have said they will appeal the decision.