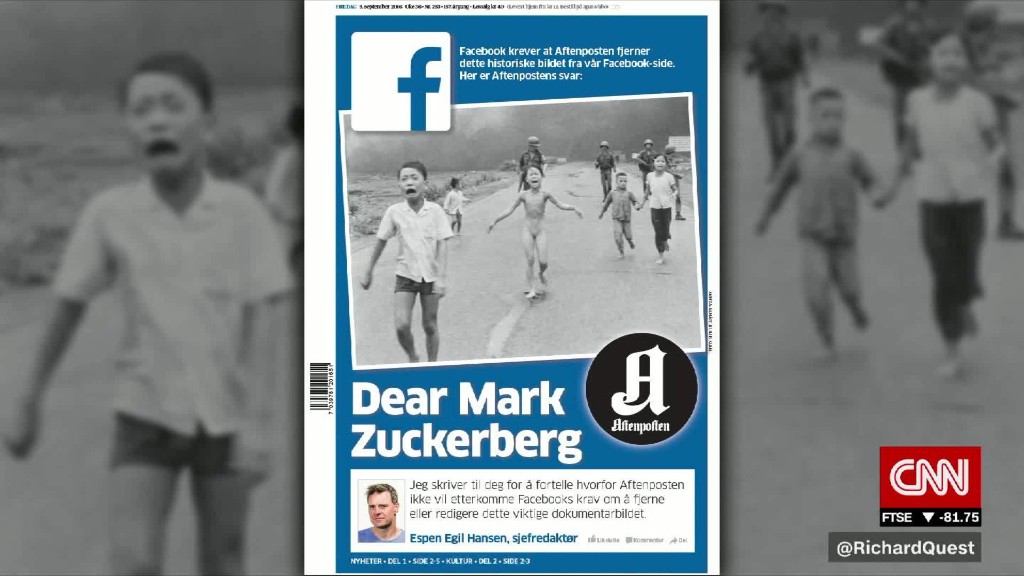 Facebook will reverse course and allow users to post the iconic "Napalm Girl" image hours after facing fierce criticism for censoring one of the most famous war photographs in history.
"After hearing from our community, we looked again at how our Community Standards were applied in this case," a spokesperson for Facebook said in a statement. "Because of its status as an iconic image of historical importance, the value of permitting sharing outweighs the value of protecting the community by removal, so we have decided to reinstate the image on Facebook where we are aware it has been removed."
The photograph, which depicts a naked girl fleeing a napalm attack during the Vietnam War, was said to have violated Facebook's ban on images of naked children.
Facebook says the picture will be available to share "in the coming days." It also promised to work to "improve our polices to make sure they both promote free expression and keep our community safe."
The editor of a top Norwegian newspaper on Thursday addressed an open letter to Zuckerberg saying he was "upset, disappointed -- well, in fact even afraid" about Facebook's impact on media freedom.
Espen Egil Hansen said his newspaper, Aftenposten, received a demand from Facebook to remove the iconic Vietnam War photo.
"Less than 24 hours after the email was sent, and before I had time to give my response, you intervened yourselves and deleted the article as well as the image from Aftenposten's Facebook page," Hansen wrote.
Kim Phuc, the Vietnamese girl pictured in the 1972 photo, was not available for comment. But Phuc's personal manager, Anne Bayin, said she supports the use of the image.
"Kim is saddened by those who would focus on the nudity in the historic picture rather than the powerful message it conveys," Bayin said in an email to CNNMoney. "She fully supports the documentary image taken by Nick Ut as a moment of truth that captures the horror of war and its effects on innocent lives."
Related: Facebook ditches humans in favor of algorithms for trending news
His complaint highlights growing concern about Facebook's vast and expanding influence over news and other content seen by more than a billion people around the world.
"You create rules that don't distinguish between child pornography and famous war photographs," Hansen wrote to Zuckerberg. "Then you practice these rules without allowing space for good judgment."
Earlier Friday, Facebook (FB) said it recognized that the photo is iconic, but stressed that it's "difficult to create a distinction between allowing a photograph of a nude child in one instance and not others."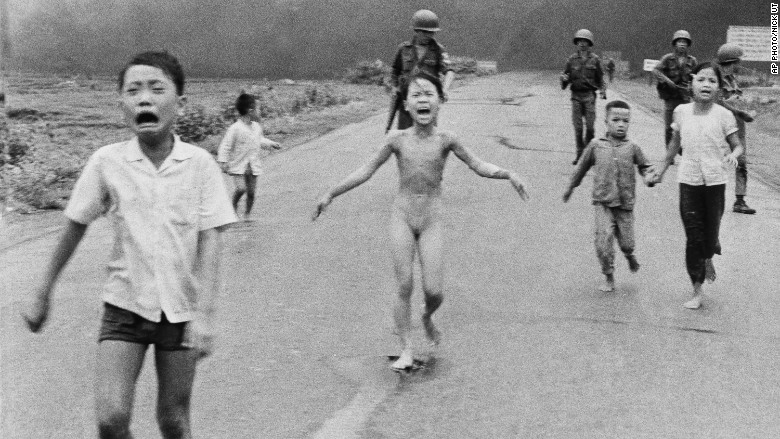 'Editing our common history'
The pressure intensified on Friday when Norwegian Prime Minister Erna Solberg accused the company of deleting the image from her own public page.
"What they do in removing such pictures, whatever their reasons, is to edit our common history," Solberg said in a statement that urged Facebook to face up to its responsibilities as a major media platform.
In an interview with CNN's Richard Quest shortly before Facebook reversed course, Solberg said that the social network "should have not a machine-run, but a moral-run way of editing things."
The saga began when Norwegian author Tom Egeland posted a series of historic war photographs on Facebook.
The social network removed one of the images -- the famous Vietnam photo of the naked girl, Kim Phuc, fleeing the napalm attack -- and later suspended Egeland's account after he posted a reaction to the deletion.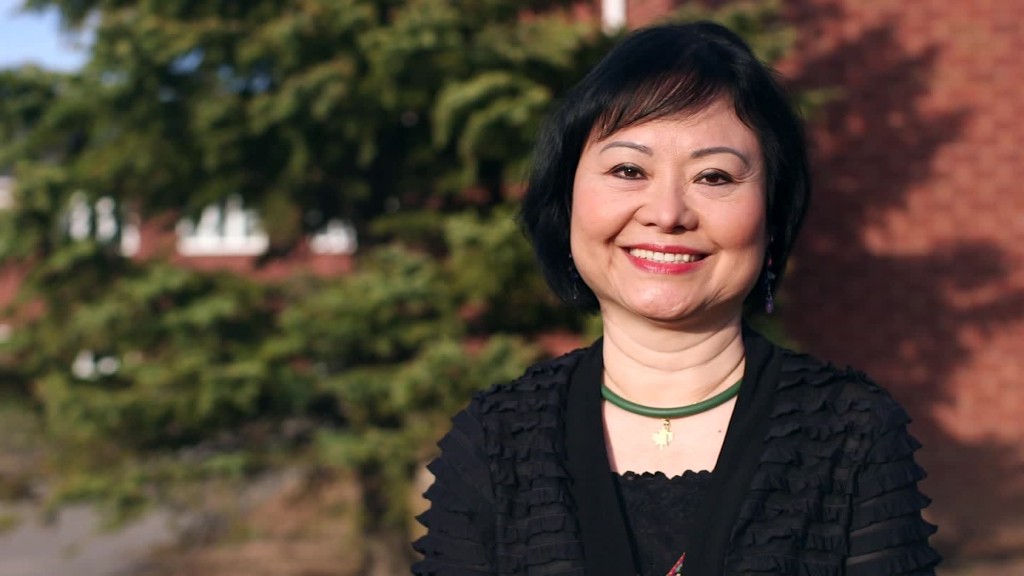 When Aftenposten posted its article about what happened to Egeland on Facebook, that too fell foul of the rules.
"You even censor criticism against and a discussion about the decision -- and you punish the person who dares to voice criticism," Hansen wrote.
Ut's dramatic photo won a Pulitzer Prize and is regarded as one of the most memorable images of the 20th Century. Despite its graphic nature, the photo has been credited with helping to turn U.S. public sentiment against the war in Vietnam.
Hansen told CNNMoney's Nina Dos Santos on Friday that Zuckerberg is now "the most influential editor-in-chief in the world."
"With that follows a great responsibility," Hansen said. "I ask him to think through what he is doing ... to the public debate all over the world."
An attack on democracy?
Rolv Erik Ryssdal, chief executive of Aftenposten's publisher, said in a statement that Facebook's position "is not acceptable" and constitutes an attack on democracy and freedom of expression.
Zuckerberg has tried to fend off pressure about Facebook's role in managing what articles and images people see.
"We're a technology company, we're not a media company," he said last month. "We do not produce any of the content."
Facebook says it relies on users to report offensive content. Items they flag are then reviewed by teams of workers around the world who speak many languages, including Norwegian.
But some media experts say the system is fatally flawed.
"Whether intentional or desired or not, Facebook does now play a critical role in the distribution of news," Jeff Jarvis, a journalism professor at the City University of New York, wrote earlier this year. "An editor -- or perhaps an ethicist-in-chief -- could help set the services standards and policies."
Jarvis seized on Hansen's letter to Zuckerberg, tweeting that it's an example of "exactly why I keep suggesting Facebook needs a top level journalist."
Facebook was engulfed by controversy in May over how news stories were chosen for its "trending topics" box. Last month, it removed the humans responsible for manually writing news descriptions and headlines for the section, turning the job over to software programs.
Seth Fiegerman and Aaron Smith assisted with this story.