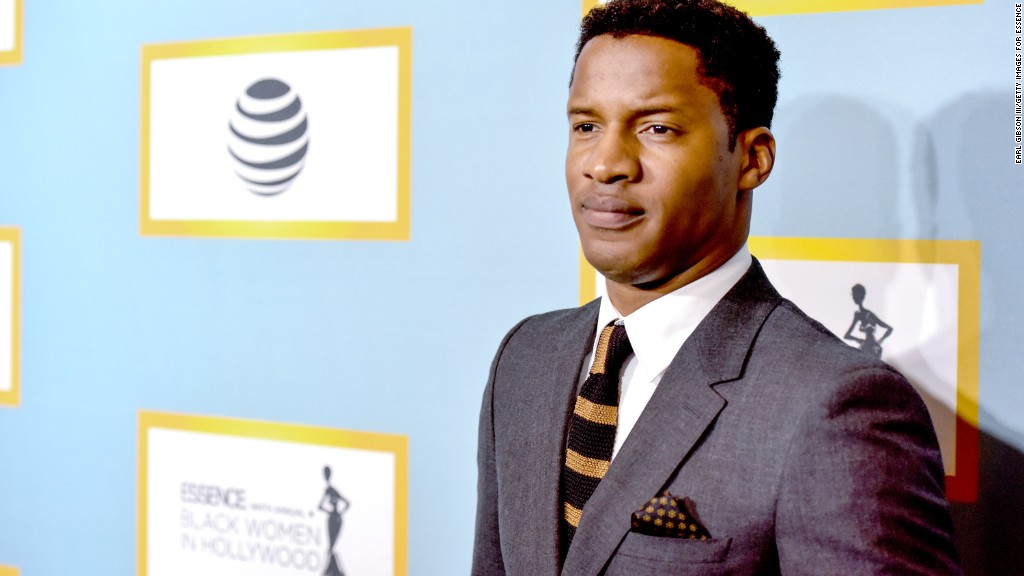 "The Birth of a Nation" has mostly made headlines in recent weeks over reports of a 1999 rape case involving the film's star and director, Nate Parker.
At the Toronto International Film Festival, the cast of the film, which tells the story of Nat Turner's 1831 slave rebellion, tried to put the focus on the film and its impact -- not the controversy that has surrounded it.
"I've addressed it, but the reality is that no one person makes a film," Parker said on Sunday. "No person works alone to create something that is as special as I believe this project is."
On Sunday, Parker's co-stars, including Penelope Ann Miller, came to his defense.
"This isn't the Nate Parker story, this is the Nat Turner story," Miller said.
Related: Gabrielle Union's Nate Parker pain
New reports surfaced last month that while in college, Parker and his Penn State roommate, Jean Celestin, had been tried on rape charges. Parker was acquitted. Celestin, who co-wrote "Birth of a Nation," was convicted. Celestin's conviction was later overturned. The woman at the center of the case later committed suicide.
Industry onlookers wondered if the movie could recover as an awards contender.
Parker was asked multiple times at a press conference on Sunday about the controversy.
"Healing comes with an honest confrontation with our past," Parker said Sunday, saying he didn't want discussion of his own story to overshadow the movie.
Related: Nate Parker on 'toxic masculinity,' consent and 'male privilege'
Fox Searchlight bought the distribution rights to "The Birth of a Nation" for a record $17.5 million at January's Sundance Film Festival.
"Nation" has been one of the most talked about films of the Toronto Film Festival.
Promotional materials, such as its bleeding American flag poster, hung throughout the city. Long lines wrapped around Toronto's Elgin and Winter Gardens Theatre for an 8 p.m. and 9 p.m. premiere on Friday night.
The theater, a city landmark, was built in 1913. According to the festival's artistic director, Cameron Bailey, it once housed vaudeville acts including minstrel shows.
"We've come a long way since 1913," Bailey said before introducing the cast on Friday.
Before the 9 p.m. showing, Parker spoke briefly and said "The Birth of a Nation" was "a labor of love."
The two-hour drama is led by Parker's powerful portrayal as Turner, a man of God who feels he is called to lead fellow slaves to justice and freedom.
Attendees loudly applauded when the film's title card was displayed during the opening and closing credits and watched in hushed silence as the film showcased the horrors of slavery in graphic detail.
Related: Academy President on 'Birth of a Nation': 'People need to see this movie'
One person in the audience, Pina Lostritto, 38, said the movie speaks to race relations today as much as it does to Antebellum America.
"Honestly, the only thing I kept thinking of is, it doesn't matter the year," Lostritto said. "That sort of human tribulation has always occurred no matter if it happened 2,000 years ago, 200 years ago, 50 years ago, or yesterday."
With Parker and his fellow cast members trying to move on from the controversy surrounding Parker, "The Birth of a Nation" appears set to be a big part of this year's awards season conversation.
"It was an incredible film," Lostritto said. "You forget you're sitting in a movie theater."