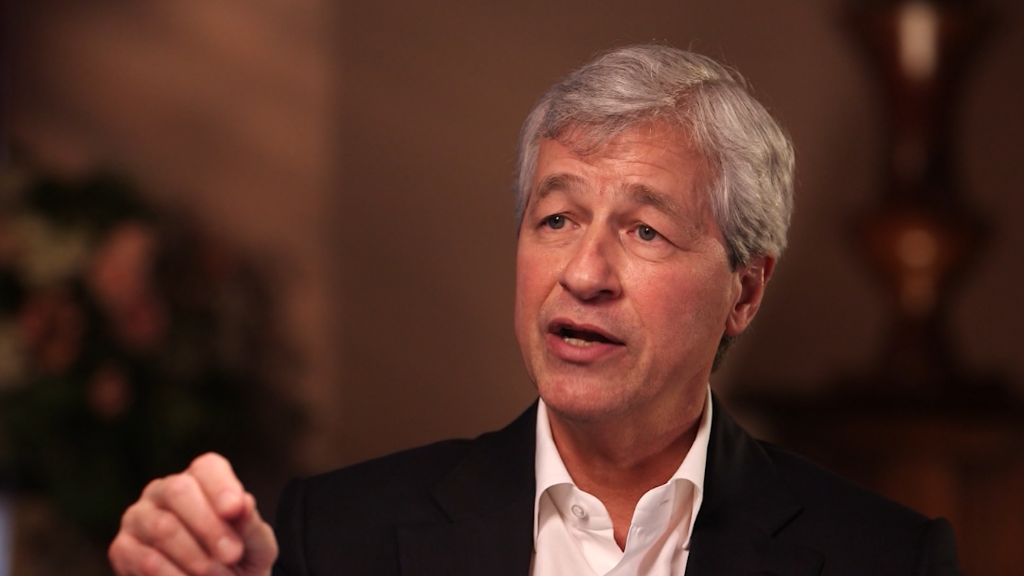 Is JPMorgan Chase CEO Jamie Dimon the next Donald Trump?
"I would love to be president," he said Monday in response to a question at a presentation at the Economic Club of Washington, D.C.
Dimon said that before Trump's campaign, he assumed a rich businessman couldn't run for the highest office without first serving in lower posts such as governor or senator.
"Shows you what I know," he said.
But as much as he might like the idea of serving as president, he won't be hitting the campaign trail any time soon.
"I think it's too hard and too late," Dimon said.
At 60, Dimon is 10 years younger than Trump and eight years younger than Hillary Clinton.
He has also had a health scare. Dimon was diagnosed with throat cancer two years ago. He has completed treatment and said his prognosis is good.
But he told CNNMoney last fall, "I don't necessarily assume I'm going to live for 10 years. And you want to live very deliberately. You want to end every day and say, 'That was a good day.'"
As for why the job might appeal to him, Dimon said he's frustrated with the state of political discourse and that Washington can't come together and use analytics to solve problems.
"We need policy. We need thoughtful people," he said.
Related: Dimon on how America's next president can double growth
While he said Democrats should not discount anger in the electorate this year, he said he doesn't think most Americans appreciate how good the nation's position is in the world, or how strong the economy is.
"The Chinese would love to have our economy," he said.
He cited the nation's university system, its work ethic, its innovation, its financial markets and the rule of law as tremendous advantages for the United States and its economy.
"America has the best hand ever dealt to any country on this planet, ever. Yes, we have problems, but you travel around the world, you'll see we have it all," he said, though he added: "We've been doing a pretty good job shooting ourselves in the foot."
Dimon is not the only CEO to toy with the idea of a run for president. Starbucks (SBUX) CEO Howard Schultz left the door open last week.
"I'm still a young man," Schultz, 63, said at a CNNMoney conference in New York. But he added, "I would never say never, but this is not the right time."
Unlike Dimon, who has declined to say whom he's voting for, Schultz endorsed Clinton last week.