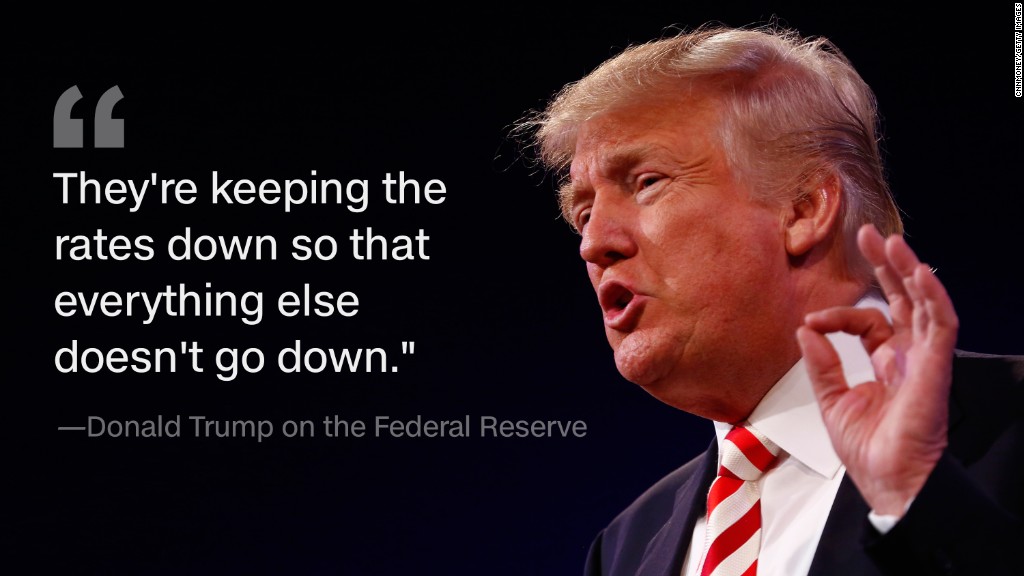 Atlanta Fed president Dennis Lockhart, who's recently said there is a growing need for a rate hike, is stepping down from his post after nearly 10 years.
Lockhart has typically been considered a moderate who in the past wasn't overly concerned about the need to raise rates to combat inflation. But his comments have been more hawkish this year. In a speech Monday he said there should be a "serious discussion of a policy rate increase" when the Fed meets next week.
Related: Trump - Fed chair Janet Yellen should be 'ashamed of herself'
He is not currently one of the five Fed presidents who votes on the interest rates. But as a long-serving and respected member of the Fed he is an influential voice within the central bank.
There are 12 Federal Reserve banks around the country and it is the presidents of those banks, along with five Fed governors, who set the nation's monetary policy.
Lockhart, 69, was just reappointed to his post earlier this year and was due to serve until 2021. He will serve in his post until Feb. 28.
The Fed chairman and governors are appointed by the president and confirmed by the Senate. But the 12 Fed presidents are selected by their own bank's board of directors, and are confirmed by the Fed's board of governors.