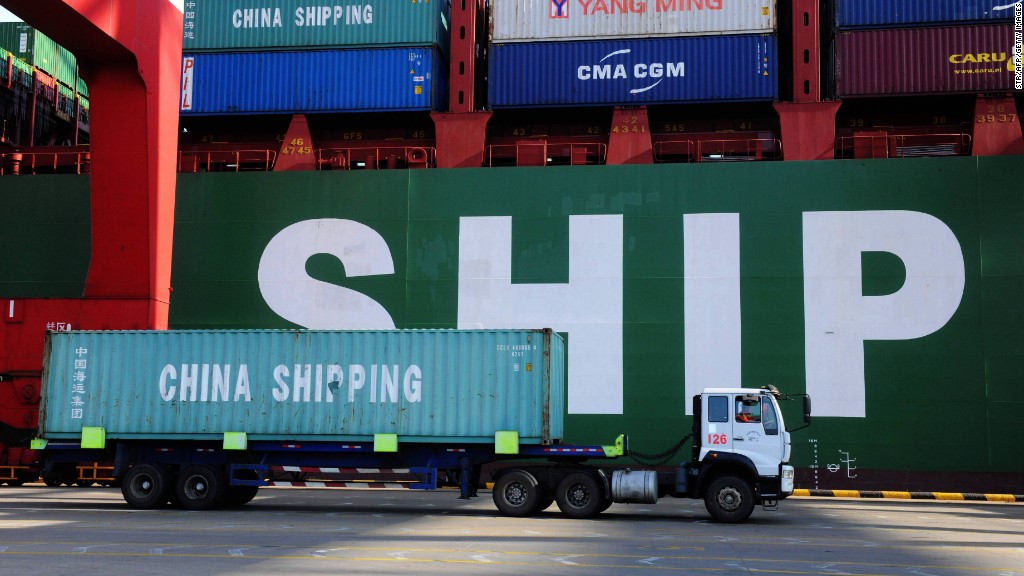 A British filmmaker's artistic journey has taken an unusual turn after the huge container ship she was traveling on became stranded in the Pacific Ocean.
The vessel isn't stuck because of bad weather, pirates or an equipment failure. No, this is a case of bankruptcy playing out on the high seas.
Filmmaker Rebecca Moss boarded the ship, the Hanjin Geneva, for an artist residency program known as "23 Days at Sea." But now it's uncertain how long her voyage will last.
"Still waiting on the Hanjin Geneva. Another week of inactivity and absence of communication?" she tweeted Monday from the ship, which is anchored miles off the coast of Japan.
Her bizarre predicament began about two weeks ago when Hanjin Shipping, one of the world's biggest cargo carriers, filed for bankruptcy protection in its home country of South Korea.
The move left hundreds of people stranded aboard scores of ships that were turned away from ports over fears they wouldn't be able to pay for things like docking and fuel. Hanjin has also been scrambling to stop creditors from having its vessels seized.
Some people have called the stranded vessels "ghost ships."
Related: U.S. retailers warn of shipping crisis as holiday shopping looms
For Moss -- whose films feature absurd scenes like a person dressed as a frog bouncing on a pogo stick in a puddle -- the sudden crisis provoked a range of feelings.
"I change between emotions of amusement to anger and incredulity," she said in an interview with the Vancouver Sun in the days after the stoppage. "It is a dumb situation."
According to Kimberly Phillips, the director of the Vancouver gallery that runs the artist residency program, getting stuck in the middle of the ocean offers a "tremendous opportunity" for Moss' work.
"It actually underscores perfectly the aims of the residency in the first place," Phillips told CNNMoney. "A consideration of time and duration, unpinned from the cadence of everyday life, as well as an attempt to make visible a global system of seaborne freight that most of us remain blissfully unaware of."
Moss told the Vancouver Sun that she realized the ship's plight "would become the aspect of my trip that my work would have to focus upon."
"All along I had felt the sheer absurdity of this journey, but in the moment I was told we wouldn't even have a destination at the end of all this labor, I felt completely incredulous," she said.
The Hanjin Geneva was meant to deliver Moss and its cargo to Shanghai, according to Phillips. Now, like scores of other Hanjin ships, its fate is uncertain.
Related: Global trade slump sinks shipping giant
The artist said the captain had told everyone on board to conserve food and water.
Phillips, meanwhile, is at pains to point out that Moss is far from alone in her predicament.
"We have ... noticed that this focus on a single artist caught within the immensity of an unsustainable capitalism seems to be eclipsing the experiences of many hundreds of crew and officers in the same (or far worse) situation," she said in an email.
Correction: An earlier version of this story misstated the surname of the Vancouver gallery director.