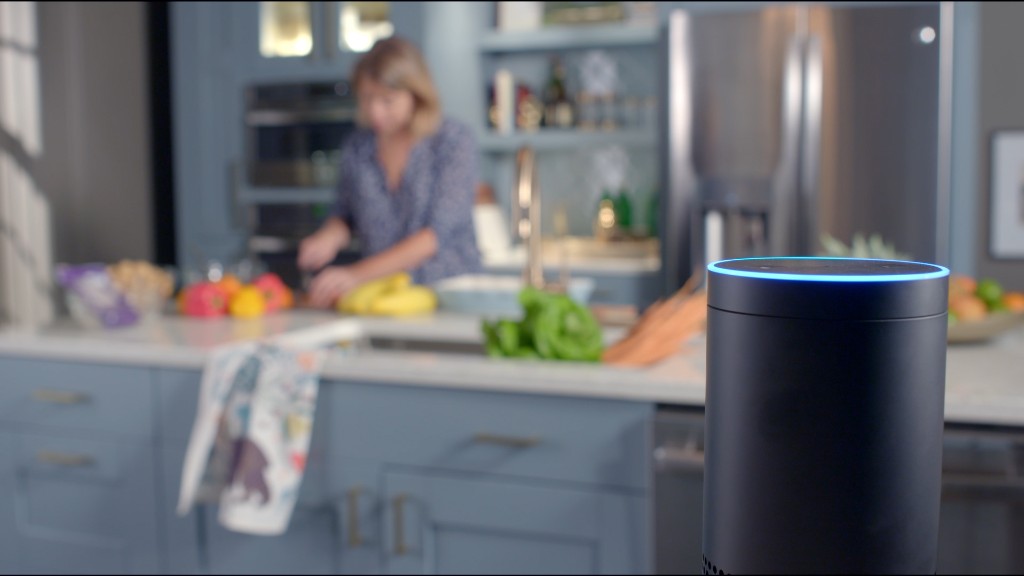 The dream of telling appliances in your home what to do without ever lifting a finger just became closer to reality.
GE Appliances announced on Tuesday it will be adding Amazon Echo's voice-assistant Alexa into its products, so you can tell them to do everything from preheat the oven to see how much time is left in a dryer cycle.
The new functionality will work on 70 different models of GE appliances, including refrigerators, dishwashers, ovens, ranges, washing machines and dryers. The company said that over 15,000 GE appliances are already connected to Wi-Fi, making them easy to integrate with Echo, Amazon's popular Bluetooth speaker.
Older appliances can't be upgraded to work with Alexa; only newer models with Wi-Fi connectivity are compatible.
Related: Battle of the smart speakers: Google Home vs. Amazon Echo
Using voice commands rather than touching an appliance's instrumental panel could be useful for someone who might have dirty hands or juggling a bunch of tasks around the house, GE argues. For better or worse, it will enable us to check on things without getting off the couch.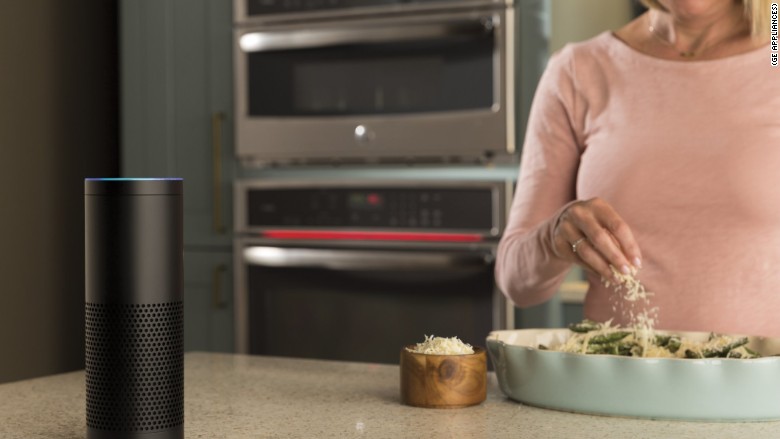 But the use cases of connected appliances go beyond beating laziness. Liz VerSchure, a GE Appliances vice president, said an appliance like a dishwasher could one day send an alert to someone if it's leaking.
To issue a voice command to an appliance, a user might say: "Alexa, tell Geneva to set the oven timer for 20 minutes."
The word "Alexa" is used to awaken Amazon (AMZN) Echo, while "Geneva" is the keyword users must mention to control GE Appliances.
GE Appliances isn't opening up total control via Echo given safety concerns. For example, turning on a stovetop burner via Alexa won't be allowed. And there are limitations, too: There's no control to switch on an oven light yet. More options will be added in the coming months.
Related: Eight odd tricks to try with your Amazon Echo
The smart home industry has gotten off to a slow start so far, but the Amazon Echo has been one of the most successful products in the category to date, with millions sold.
Last summer, Amazon opened up the device to third-party developers. Now, you can tell Alexa to order you an Uber, a Domino's pizza or play your favorite songs from Spotify. It also works with smart lights like Philips Hue.
But the GE Appliances partnership is the most extensive integration of home appliances yet with Amazon Echo. The move pushes one step closer to the true promise of a smart home.
In June, General Electric sold GE Appliances for $5.6 billion to Chinese company Haier.