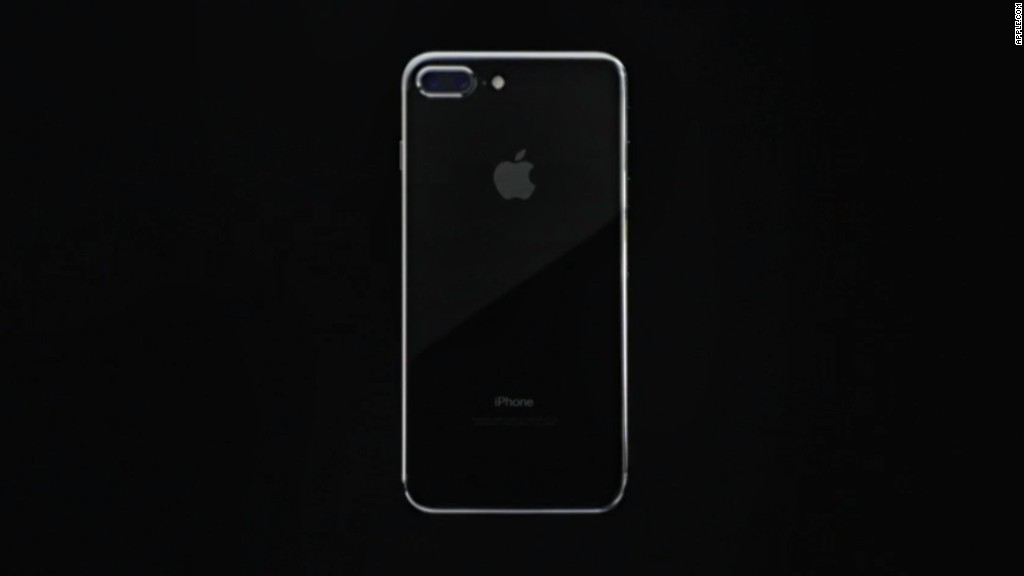 How do you like them Apples? Even though many hardcore tech fans were unimpressed with Apple's iPhone 7 reveal last week, investors and consumers are both extremely iXcited.
Apple (AAPL) stock surged more than 4% Wednesday afternoon while the broader market was mostly flat.
Apple's stock is now up nearly 10% so far this week -- an impressive move given the big market slides on Monday and Tuesday. In fact, Apple was the only one among the 30 stocks in the Dow to finish higher on Tuesday.
The recent rally has pushed Apple's stock to its highest level this year. The company is once again worth more than $600 billion -- $60 billion more than rival Alphabet (GOOGL), which owns Android ... and a little thing called Google.
So why are investors suddenly in love with Apple again?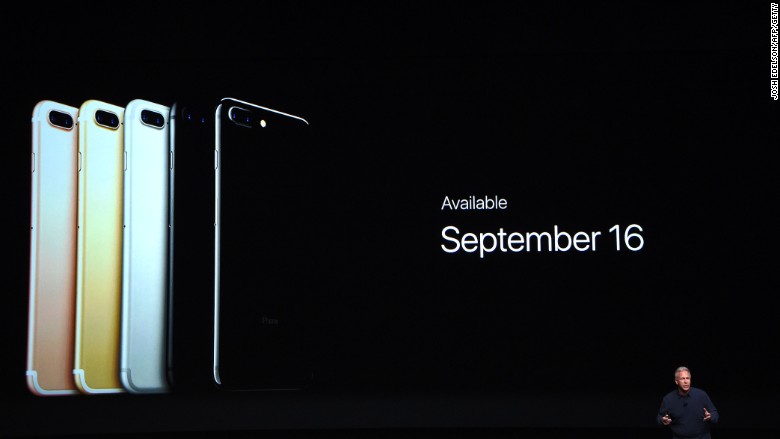 Despite lackluster reviews of Apple's big event last week, two major wireless carriers -- T-Mobile (TMUS) and Sprint (S)-- reported strong pre-orders for the iPhone 7 and iPhone 7 Plus. Good luck trying to get a jet black iPhone 7 soon! (Jet black is the new black.)
Some investors believed (it appears mistakenly) that consumers may not rush to upgrade to the newest phones, and would instead wait for the next version of the device due out next year.
Related: Carriers say iPhone 7 demand is through the roof
That phone, which is rumored to be called the iPhone 8 instead of the iPhone 7S, is expected to have even more new bells and whistles than usual upgrades given that it will be the tenth anniversary of the iPhone.
But demand for the new iPhones may be much stronger than anticipated around the globe. Digitimes, a Taiwanese publication that focuses on tech trends in Asia, reported this week that Apple's semiconductor suppliers are receiving strong orders for chips.
To that end, several of Apple's chip vendors have rallied this week along with Apple. Shares of Broadcom (AVGO), Qorvo (QRVO), Cirrus Logic (CRUS) and Skyworks Solutions (SWKS) have all popped.
Apple may also be rallying since the stock had, up until recently, lagged the broader market. Investors may be playing catch up since the stock was not doing as well as other tech rivals like Facebook (FB) and Amazon (AMZN).
The stock, even after this week's move, is still relatively cheap. It trades for less than 13 times next year's earnings estimates -- a discount to the S&P 500. It pays a solid dividend as well, which appeals to more conservative investors.
Related: Ireland doesn't want $14.5 billion in taxes from Apple
Apple also has more than $230 billion in cash. Much of that is parked overseas, where Apple pays a much lower tax rate on it. Apple's EU headquarters are in Ireland.
The EU is trying to get Apple to pay more in taxes but both Apple and Ireland plan to fight the EU. And even U.S. Treasury Secretary Jack Lew has come out in quasi-support of Apple. Lew wants Apple to pay more taxes to Uncle Sam than Brussels of course.
Finally, Samsung's flaming battery woes might be helping Apple too. Samsung, an Android partner, is suffering from tons of bad press because of problems with overheating batteries on its new Galaxy Note 7 phones.
Consumers won't be able to get their hands on the iPhone 7 until September 16. So it remains to be seen if it will also have battery problems.
Related: The iOS 10 update caused some major headaches for some users
And Apple's iPhone 7 launch hasn't been completely smooth. There was that glitch with iOS 10 that caused some customer's phones to essentially seize up and shut down -- or "brick" as techies like to say.
But Apple quickly fixed the glitches. And Wall Street seems to think that a phone that's temporarily frozen isn't as big of a problem as one that might be a little too combustible. Samsung's (SSNLF) stock is down more than 5% since last Friday.