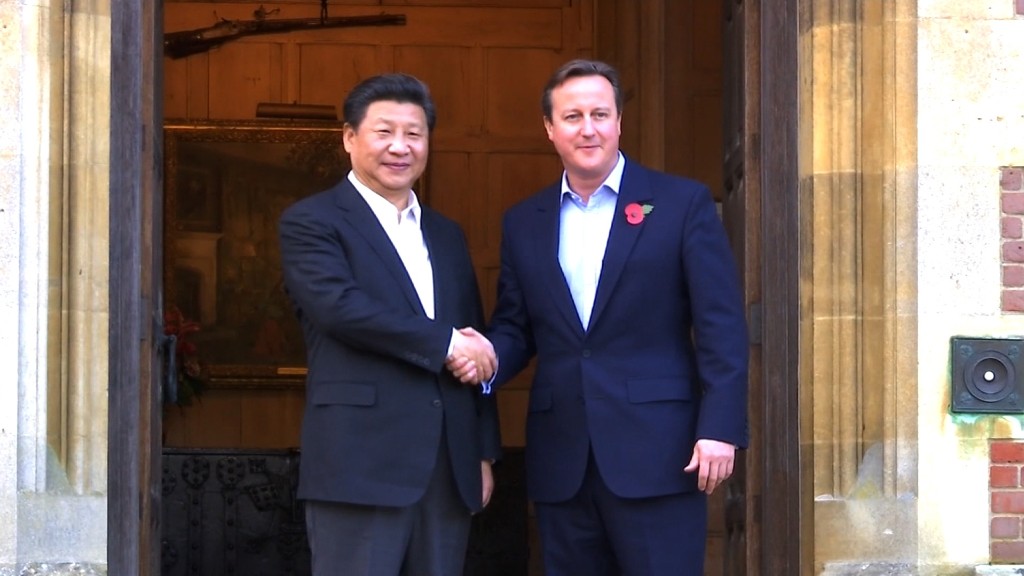 Britain's new prime minister has given the green light to a controversial nuclear power plant financed by French and Chinese firms that had raised concerns over national security.
Theresa May put the $24 billion Hinkley Point project under review in July, a surprise move that was one of her first official acts after becoming prime minister.
May did not give a reason for taking a second look at the project in the wake of the Brexit vote. But questions had been raised over the involvement of the Chinese government. State-owned China General Nuclear Power Corporation will have a 33.5% stake in the power plant, while France's EDF (ECIFY) will own the rest.
In response, the U.K. has set out new restrictions on the project's builders, saying the companies would not be able to sell their stakes in the plant without prior approval from the government. Going forward, the British government will take a stake in all nuclear power projects, giving it control over a change of ownership.
Related: Would you trust China with your nuclear power?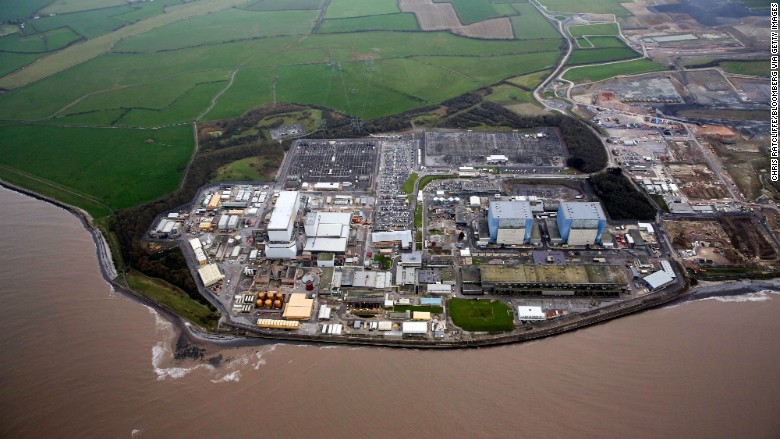 Hinkley Point was controversial from the start, with critics warning that giving China access to vital infrastructure could compromise national security. The plan has also come under fire for guaranteeing an electricity price way above market levels.
Confirmation of the deal "locks U.K. bill payers into an expensive source of energy for decades to come," said David Elmes, head of the Global Energy Research Network at Warwick Business School.
The government estimates that the new plant will provide 7% of Britain's power over the next 60 years. The country's eight existing nuclear plants generate roughly 20% of the U.K.'s power, but most of the aging facilities will be shuttered over the next decade and a half.
Related: How U.K. trade stacks up
May's review of the Hinkley Point project sparked a backlash from China, which wants to build another nuclear power plant some 60 miles from London, using its own reactor technology. It would have 66.5% of that venture.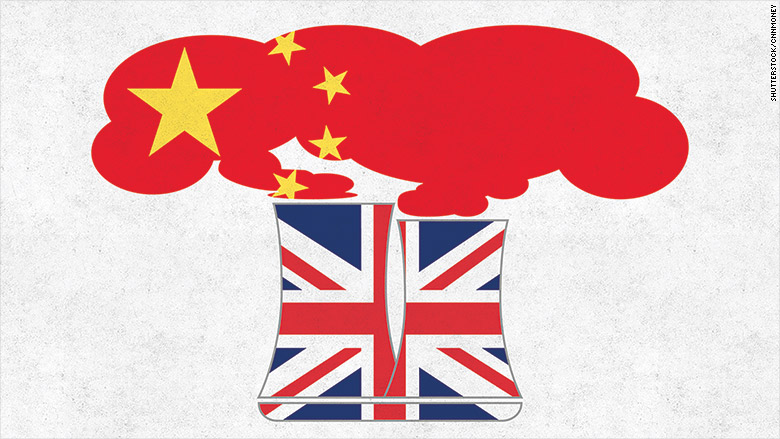 "Right now, the China-U.K. relationship is at a crucial historical juncture," China's ambassador to Britain, Liu Xiaoming, wrote in an August article for the Financial Times.
"I hope the U.K. will keep its door open to China and that the British government will continue to support Hinkley Point -- and come to a decision as soon as possible so that the project can proceed smoothly," he added.
Related: China-U.K. 'golden era' at risk from Brexit
His warning came at a delicate time for the U.K. The Brexit vote has left the U.K's future relationship with the EU -- its biggest trading partner -- up in the air, and economists expect much slower growth.
Only last year, former British Prime Minister David Cameron declared a "golden era" in China-U.K. relations. His government aggressively courted investment from the world's second biggest economy.
Many countries, including China, restrict foreign investment in huge energy projects. They worry that giving other countries access to such infrastructure could backfire if relations take a turn for the worse.