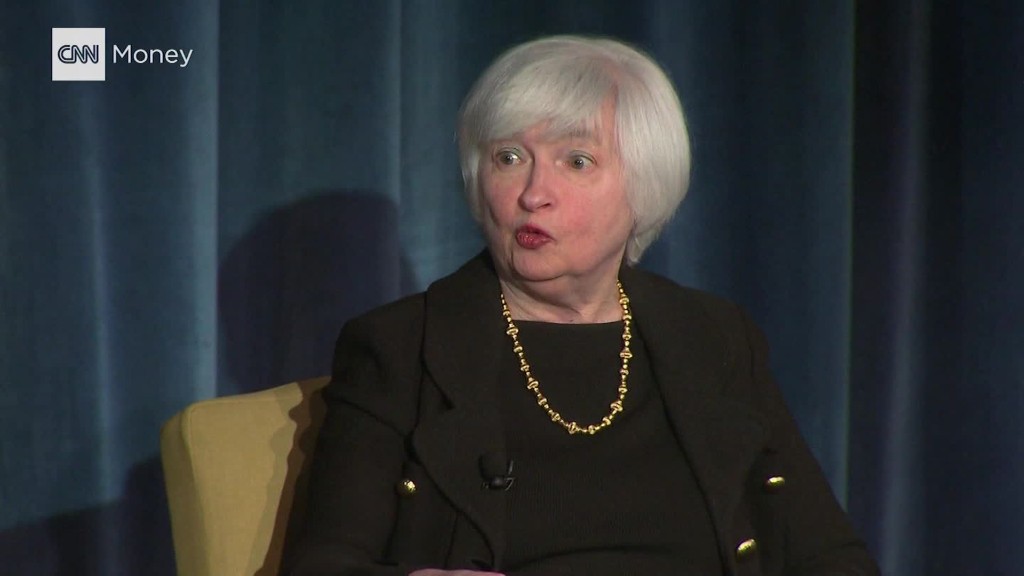 The financial crisis is still haunting Deutsche Bank.
The U.S. Justice Department wants the bank to pay $14 billion over allegations it packaged up toxic mortgages between 2005 and 2007.
But Germany's biggest lender says the huge sum demanded by the U.S. government is just the opening move in what's likely to be a lengthy back-and-forth.
"Deutsche Bank has no intent to settle these potential civil claims anywhere near the number cited," it said in a statement. "The negotiations are only just beginning."
Deutsche Bank (DB) said it expects the wrangling to result in "an outcome similar to those of peer banks which have settled at materially lower amounts."
Related: The world's riskiest bank is in trouble
But the news of the massive U.S. demand hit the bank's stock, which dropped nearly 7% in after-hours trading in the U.S. Its shares were already down 50% in the past year.
Deutsche Bank has set aside about $6.2 billion to deal with the various legal challenges it's facing.
The Department of Justice didn't immediately respond to a request for comment outside of office hours.
Other big banks have reached deals in recent years with U.S. authorities over their mortgage activities in the run-up to the financial crisis. Earlier this year, Goldman Sachs agreed to pay $5.1 billion to put to rest claims over its dealings.
Other Wall Street firms that have struck similar deals include JPMorgan Chase (JPM) and Citigroup (C).
Deutsche Bank, which was dubbed the world's riskiest bank by the International Monetary Fund in June, announced a 98% plunge in profit for the second quarter of this year.