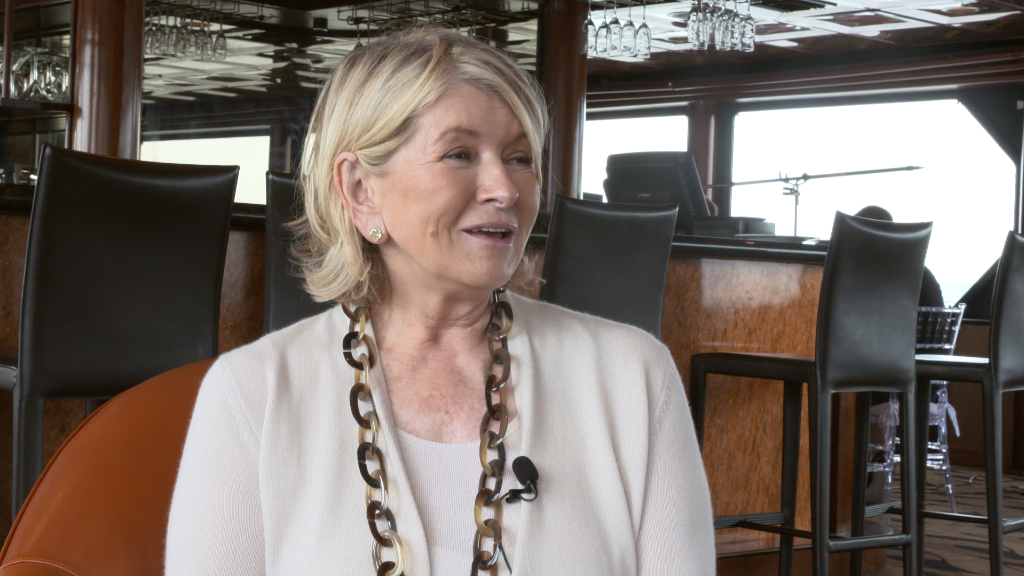 Martha Stewart is not voting for Donald Trump and she has a laundry list of reasons why.
"There is so much to know and so much to learn and so much diplomacy and kindness and introspection that goes with that kind of job," Stewart told CNNMoney during a luncheon for Andrea Bocelli's foundation Sunday. "And it does not exist in the world of Donald Trump."
For Stewart, the stakes are high and the only choice is Hillary Clinton.
"This is the most important election of the last hundred years," she said. "We have to be very certain that we elect a person who has experience, knowledge, a base of education in the world of world politics as well as domestic politics and so obviously I'm voting for Hillary Clinton. And we just can't have a country run by someone who is totally unprepared for what comes."
Related Link: Mark Cuban offers Donald Trump $10 million for a four-hour grilling
Stewart, 75, had a very public falling out with Trump in 2006, after he called out her NBC "Apprentice" spinoff show, "The Apprentice: Martha Stewart," for low ratings. Trump created and executive produced the show along with Mark Burnett.