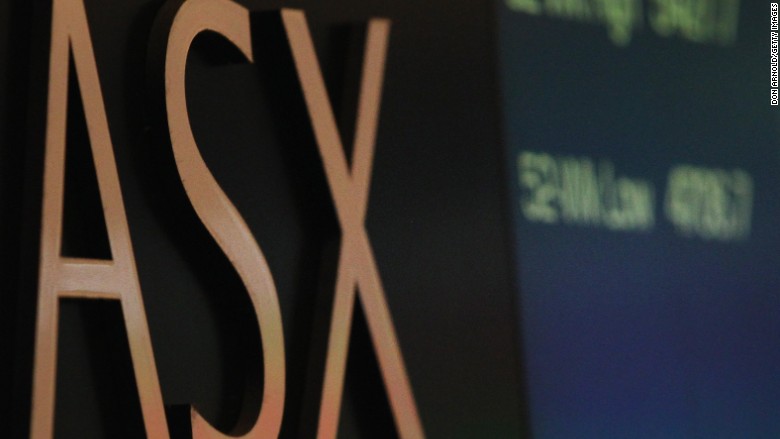 The week is off to a horrible start for Australia's top stock exchange.
ASX frustrated investors by failing to open on time because of a technical glitch. When it eventually did begin an hour and a half later, some stocks still weren't trading. Less than three hours into the shortened session, it went down again, this time for good.
One of the biggest exchanges in the Asia-Pacific region, ASX (ASXFY) repeatedly apologized for the day's chaotic sequence of events.
CEO Dominic Stevens said the crisis began with "a hardware failure" that set off a cascade of problems that affected the trading system.
"The issues were not in any way related to cyber security," he added.
Some social media users couldn't resist poking fun at ASX's woes.
"The recent liquidity on the ASX has been so pathetic I don't think most traders would have noticed it was closed all morning," tweeted Assad Tannous.
"Have you tried turning it off and on again," asked @HudsonDesigned.
During the short time the exchange was open, the S&P/ASX200 index was broadly flat. The problems with ASX also spilled over into another exchange, Chi-X Australia.
Related: Australia has now gone 25 years without a recession
Outages have hit other major stock exchanges in recent years.
On July 14, Singapore Exchange halted trading late morning and failed to get back up for the rest of the day. It blamed the stoppage on "a disk failure."
Singapore had also suffered previous problems in 2014.
Last year, the New York Stock Exchange went down for nearly four hours because of an "internal technical issue."