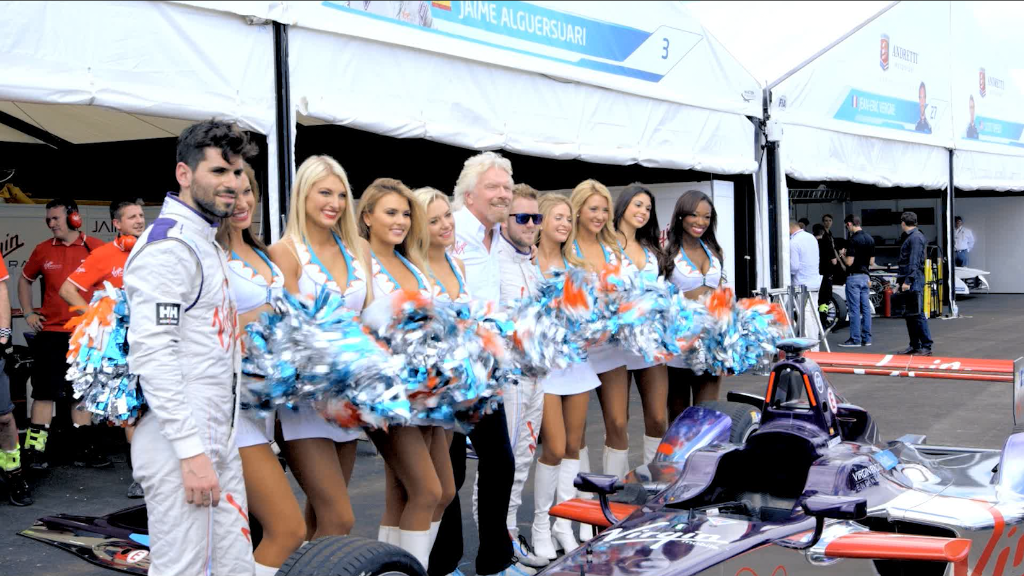 NASCAR is being sued for allegedly trying to hinder efforts to bring racial diversity to the racing world.
Terrance Cox III, the CEO of Diversity Motorsports, claims that NASCAR refused to work with him and tried to prevent him from increasing the number of African Americans in the sport.
Cox is seeking $500 million in damages for racial discrimination in a complaint filed Monday.
The complaint also said NASCAR prevented African American comedian Steve Harvey from creating a racing team with Diversity Motorsports. Harvey allegedly wanted to start a team called "Steve Harvey Races 4 Education" in September 2015, but NASCAR wouldn't sanction it.
Harvey denied that during his radio show on Tuesday. He said Cox approached him about helping to expose underprivileged kids to NASCAR, and he was willing to participate. But, he said he wanted nothing to do with the suit and told Cox not to use his name.
"I don't want no damn race team," Harvey said. "I don't even like fast-a$$ cars. I'm gonna say it again, so that's my statement. That man gonna mess around, I wish he had some money so I could sue him, but he ain't got none."
The suit named 19 other defendants including Richard Petty Motorsports, Team Penske, Hendrick Motorsports and Chip Ganassi Racing.
Related: Coke debuts 'proud to be an American' cans
In his complaint, Cox said he's been working to increase the number of African American drivers and racing teams since 2009. He founded Diversity Motorsports to promote that effort.
"In 2016, motorsports remain the most racially segregated sport in the United States," Cox said in his complaint. "[NASCAR has] been complicit in, and supportive of, the racially discriminatory environment that virtually excludes African Americans from meaningful participation in motorsports racing in the United States."
Cox also noted that none of NASCAR's senior management is African American and that only one of the charter teams on NASCAR's website is owned by an African American. (Former NBA player Brad Daugherty has a 10% stake in JTG Daugherty Racing.)
NASCAR has three national racing series -- the Sprint (S)Cup Series, the XFINITY Series and the Camping World Truck Series. The Sprint Cup Series is considered the most prestigious and "viewed as the major league level," according to NASCAR.
There aren't any African American drivers in the Sprint Cup Series and there's only one in the XFINITY Series. No African-American driver has ever participated in the Daytona 500 and only three African American drivers have ever raced in top-tier events.
Related: NBA becomes first major US sports league to allow ads on jerseys
NASCAR said in a statement that Cox's suit is an attempt to gain publicity, and that it would pursue action against Cox for defamation.
It also said it "embraces all individuals interested and involved in our sport, whether as partners, fans, competitors or employees, and there is no merit to this lawsuit."
In 2000, NASCAR started offering a diversity internship. In 2004, it founded a diversity pit crew program and an initiative called "Drive for Diversity."
In August, the pit crew program accepted nine new "multicultural" applicants. That same month, Kyle Larson became the first graduate of the Drive for Diversity program to win a top tier NASCAR race when he won a Sprint Cup Series race. Larson, 24, is Asian American.