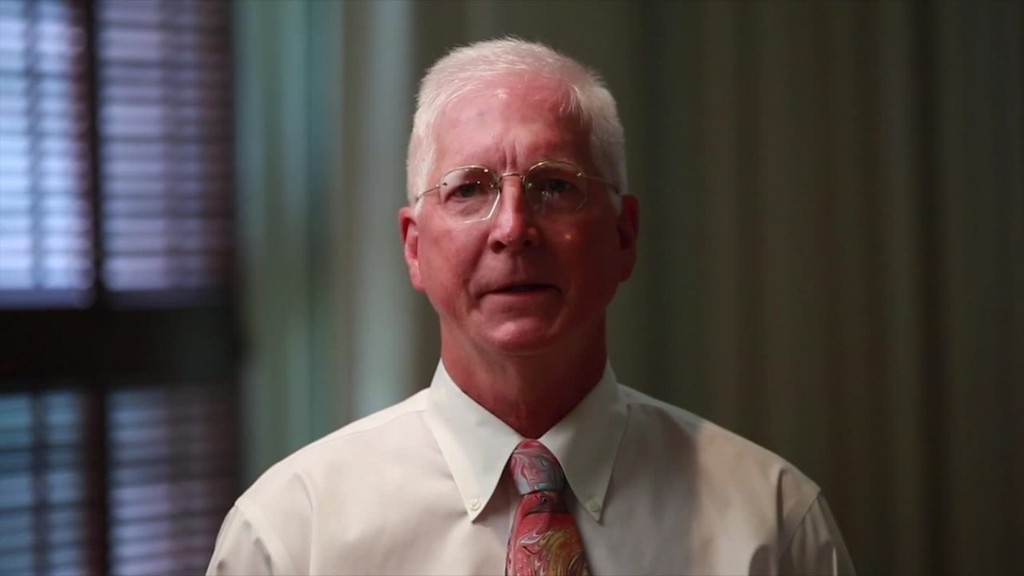 Blue Bell ice cream is back in hot water.
The Brenham, Texas-based company is once again worried about potential listeria contamination. Blue Bell said Wednesday that it is recalling packages of chocolate chip cookie dough ice cream.
The company said a batch of edible cookie dough that Blue Bell gets from a third-party supplier, Aspen Hills, may contain listeria -- a bacteria that can be deadly for the young, sick or elderly.
Both companies say no illnesses have been reported.
Blue Bell said on Twitter Wednesday that it's issuing the recall "out of an abundance of caution."
Last year, Blue Bell had to halt production and issue a massive recall for all its products due to a listeria outbreak that was linked back to its products. The shutdown forced Blue Bell to issue layoffs for the first time in the company's 100-year history.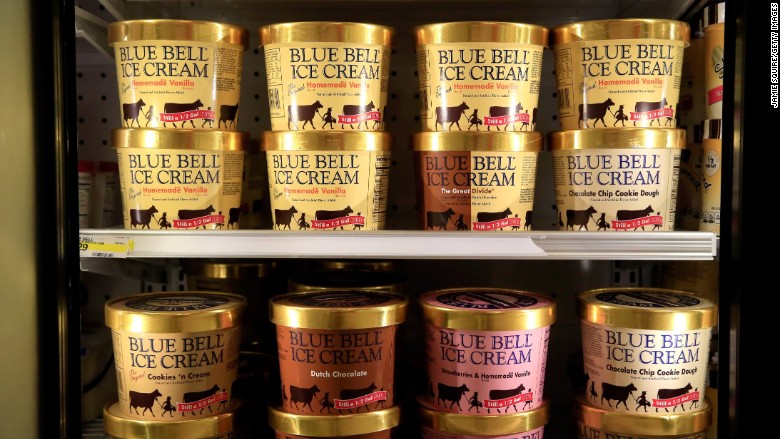 But the ice cream maker appeared to turn a corner by the end of 2015. Sid Bass, a billionaire businessman, became a company partner. And its factory in Alabama was cleared to resume production.
Based on social media posts, Blue Bell -- which was available in more than 30 states before last year's recall -- has spent 2016 getting its products back in the hands of retailers. It just delivered tubs to Raleigh, North Carolina, for the first time two days before the latest recall was announced.
The enhanced food safety screenings the company adopted after the last year's debacle may be what caught the issue.
It was Blue Bell that identified "a potential problem through intensified internal testing" and notified the supplier, Blue Bell said in a statement.
The recall affects some half-gallon and pint-sized chocolate chip cookie dough and half-gallon "Cookie Two Step" products that were distributed to stores in Alabama, Florida, Georgia, Kentucky, Louisiana, Mississippi, North Carolina, South Carolina, Tennessee, and Virginia. A list of specific product codes can be found here.
Blue Bell is asking customers in possession of a recalled product to return it to its place of purchase. Questions can be directed to 979-836-7977, which is operated Monday through Friday from 8 am to 5 pm CST.