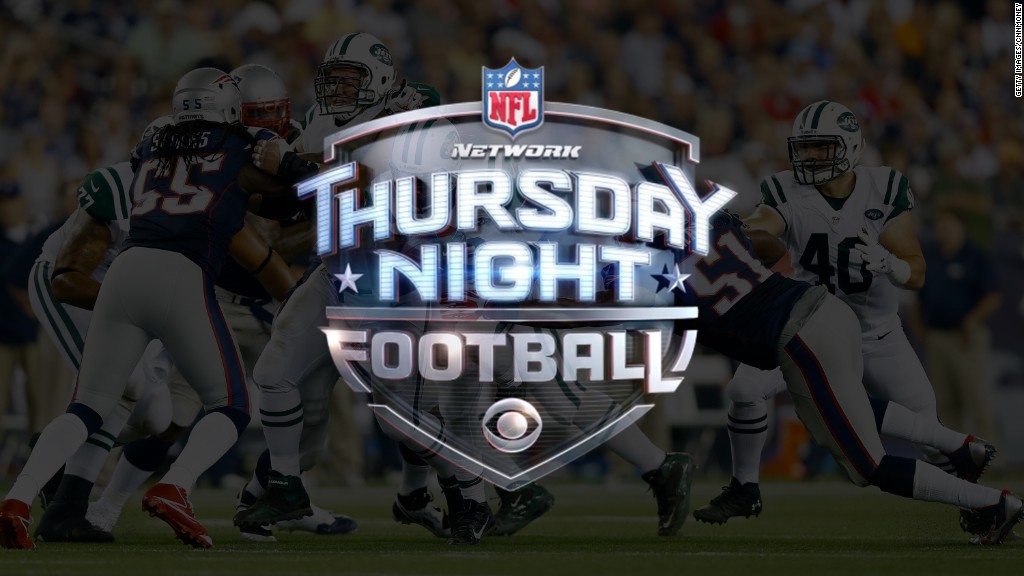 Are Twitter's days as an independent company numbered? Twitter stock soared 20% Friday after CNBC reported that the company is moving closer to selling itself.
Twitter (TWTR) has been viewed as a takeover target for some time now. The Financial Times also reported Friday that Twitter has hired Goldman Sachs to advise it on a sale. If true, it makes sense: Twitter CFO Anthony Noto used to work for Goldman Sachs.
Google parent Alphabet (GOOGL) has been mentioned often as a logical suitor. Twitter chairman Omid Kordestani used to be an executive for Google. Buying Twitter could help Google compete more effectively with Facebook (FB) in the social media realm.
CNBC reiterated on Friday that Google was interested in Twitter. But CNBC also said that business software company Salesforce.com might also be looking to buy Twitter. It's not immediately clear what benefits Twitter would bring to Salesforce.
Related: Twitter's Thursday Night Football livestream is a touchdown
For what it's worth, Salesforce (CRM) CEO Marc Benioff is an active tweeter with nearly 275,000 followers. Salesforce rival Microsoft (MSFT) is making a big bet on social media as well with its plan to purchase LinkedIn (LNKD).
And Salesforce chief digital evangelist (yes, that's a thing in 2016) Vala Afshar curiously chose on Friday morning to tweet (naturally) his 4 reasons why people should use Twitter.
Salesforce would not comment for this story. But Afshar clarified his comments about Twitter -- on Twitter, of course -- later Friday. He said his thoughts about Twitter were his personal views, not Salesforce's.
Representatives from Twitter and Google were not immediately available for comment.
There was also a rumor going around Friday that Verizon (VZ) might be bidding for Twitter as well. Verizon already owns AOL and is in the process of buying Yahoo's core business -- a deal that could be impacted by Yahoo's huge cybersecurity breach.
But Verizon quickly shot down the speculation. Verizon spokesman Bob Varettoni told CNNMoney that even though it usually chooses to not comment on market rumors, the talk of a Verizon purchase of Twitter "is entirely false."
Still, many on Wall Street and Silicon Valley feel that Twitter would be better off as part of a larger company than remaining independent.
Twitter is livestreaming the presidential debates this year. And despite recent success with other livestreaming events -- most notably Thursday night NFL games -- user growth has slowed at Twitter over the past few years.
There is a perception that the company is more of a niche social media site that will never attract as big of an audience as Facebook and its Instagram subsidiary. Privately-held Snapchat has emerged as a top rival now as well.
Related: Can Twitter be the next ESPN?
Twitter CEO Jack Dorsey also runs the payments startup Square (SQ). And some investors have wondered if it really makes sense for Dorsey to stay in control of both. Selling Twitter could allow Dorsey to focus more on Square.
Twitter's board met earlier this month. And the topic of whether or not the company should sell was expected to be one of the key things discussed.
Media companies News Corp (NWSA). and 21st Century Fox (FOXA) -- both controlled by Rupert Murdoch -- have been cited as possible Twitter acquirers too. So has NBC parent company Comcast (CMCSA).
There has also been chatter that Saudi Prince Alwaleed bin Talal and former Microsoft CEO Steve Ballmer -- who are two of Twitter's largest shareholders -- could team up to take the company private.
And earlier this year, there were rumors that influential Silicon Valley investors Marc Andreessen and Silver Lake Partners could team up to make a bid.
It's also worth noting that Twitter co-founder and board member Evan Williams, who now runs the hot blogging platform Medium, told Bloomberg last month that Twitter would "have to consider the right options" if a takeover offer was made.
The writing seems to be on the wall for Twitter. Wall Street wants the company to sell itself. I actually tweeted those two sentences earlier Friday morning. And I had 46 characters to spare!
--CNN's Brian Stelter contributed to this story.