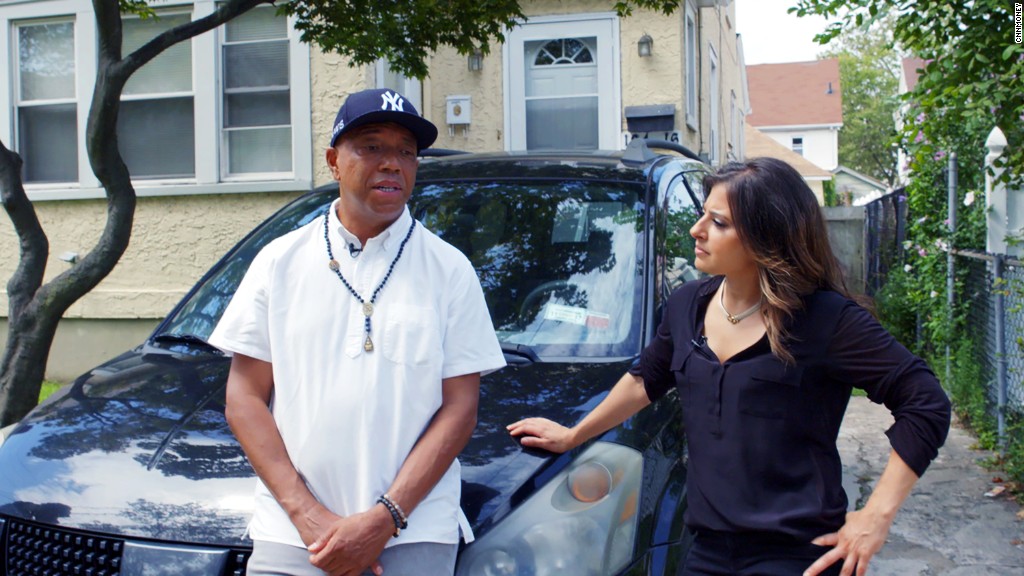 Hip hop pioneer Russell Simmons said Donald Trump is putting America at risk of a violent eruption.
"I've heard him [Trump] say racist things for 30 years... white supremacy, he's the epitome of it. He represents the image of white supremacy more than any candidate I've ever seen," Simmons said in an interview. He made his comments at the debut of the CNNMoney documentary The American Dream: New York. It profiles five New Yorkers, including Simmons, who grew up in one of the country's toughest cities to overcome tremendous adversity and achieve the American dream.
"There's a shift based on Donald Trump's presidency," said Simmons. "There are things being said now that wouldn't have been said a few years ago."
Related: Is the U.S. election killing the economy?
Simmons pointed to Bill O'Reilly's recent comments about slavery as an example of how racist comments have become more acceptable since Trump began his bid for the White House.
"Bill O'Reilly said slaves were well fed... and it was on the news and then it was off," said Simmons.
The danger, said Simmons, is that Trump and the language he has emboldened will "water the seeds of hate."
The co-founder of Def Jam Recordings warned that the division and tension simmering in America could erupt into full blown war or genocide, if hateful speech becomes more and more acceptable. He said "people in Rwanda got along and one day they started to drift apart and then genocide." He also cited Bosnia and Nazi Germany.
Related: Russell Simmons: I prefer Kim Kardashian over Trump as president
"Hate grew quickly," said Simmons. "And just because we've evolved into a less hateful society doesn't mean we can't go the other way."
His comments about race relations in America come as public outrage has grown over the police shootings of black men across the country. Simmons thinks a lot of that outrage is driven by the fact that people are capturing videos of these confrontations and sharing them on social media.
"Now that we see it, we're appalled by it." said Simmons. But at least now, "we can respond to it," he said. "We should have special prosecutors when policemen shoot unarmed people."
Related: Mark Cuban says Trump 'scares the s--- out of me'
Simmons also said all police officers should be wearing cameras, and that police departments should be required to release the footage on those cameras.
As of August, 42 of 68 "major city" police departments in the United States had body-worn camera programs, according to the activist groups Leadership Conference on Civil and Human Rights and Upturn.
"If it's the public that pays for the footage, we should be able to see it," said Simmons.