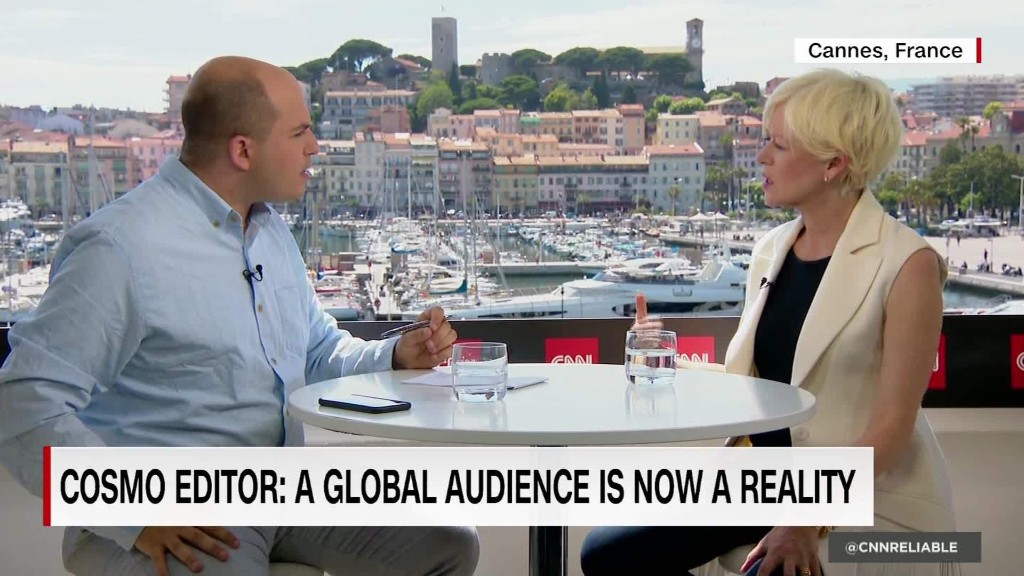 The company synonymous with disappearing messages wants to build more than just software for your phone.
Snapchat's new ambition begins with Spectacles -- a pair of funky sunglasses with a built-in wireless video camera.
Snapchat announced its first-ever hardware product Saturday, calling Spectacles a "totally new type of camera" because it records videos from "the human perspective." Snapchat also changed its official company name to Snap Inc.
The camera in Spectacles has a 115-degree field of view, which is wider than that of a normal smartphone camera, located on the frames near the left eye.
"Imagine one of your favorite memories. What if you could go back and see that memory the way you experienced it? That's why we built Spectacles," the company said in a blog post.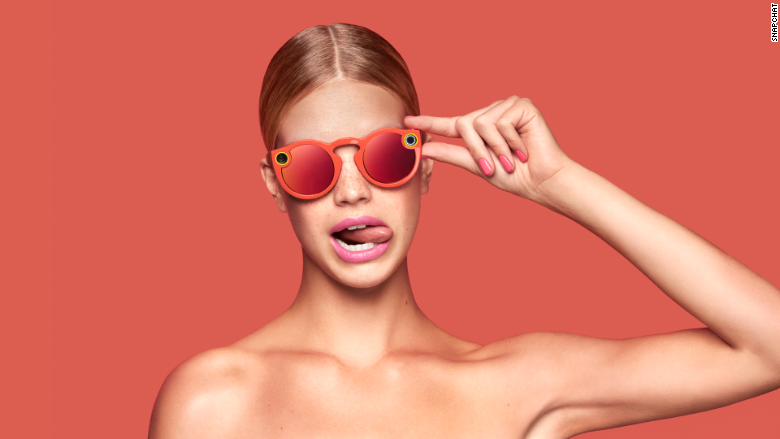 Spectacles, or Specs for short, can record up to 30 seconds of video at a time. Lights on the inside and outside of the frame turn on to let other people know you're recording.
Footage can be uploaded directly to a user's Snapchat account in the Memories folder using Bluetooth or Wi-Fi. The videos are also stored on the sunglasses, so you don't need your phone nearby while recording.
The sunglasses come in a rechargeable case that can hold a week's worth of use when fully charged. The sunglasses themselves can last a full day on a single charge.
Spectacles will cost $130, and will be available in limited quantities later in the fall. There will be three options: black, blue and coral.
Related: Facebook's new Lifestage app for teens is another Snapchat ripoff
In a separate blog post, founder Evan Spiegel explained why he's dropping the word "chat" like this: "When we were just getting started it made sense to name our company Snapchat Inc., because Snapchat was our only product! Now that we are developing other products, like Spectacles, we need a name that goes beyond just one product."
The change also has a more serious business purpose -- to make it easier for people to distinguish the company from its services. The name of the app will stay the same, for example, but if people want to search for news about the company specifically, they'll have to look for Snap Inc.
Related: Snapchat is growing up
Snapchat launched five years ago and is estimated to be worth as much as $22.7 billion.
The company famously turned down a $3 billion buyout offer from Facebook in 2013 and has plans to go public.