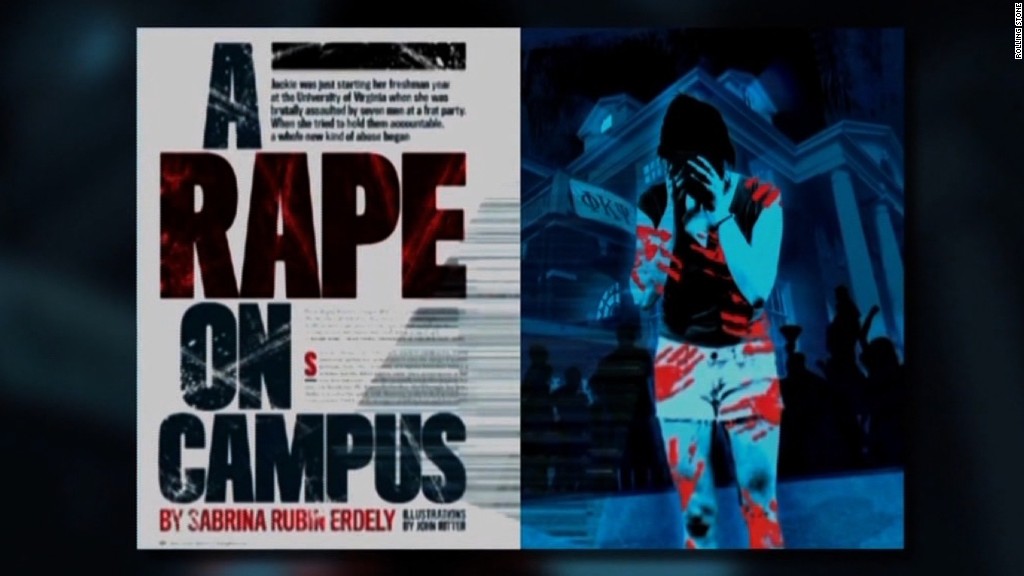 Rolling Stone is teaming up with the son of an Asian business giant.
Wenner Media, which owns the nearly 50-year-old music magazine, will sell a 49% stake in the publication to Singapore-based social music company BandLab Technologies.
BandLab was created by Meng Ru Kuok, the son of the billionaire founder of the world's biggest palm oil company.
Though BandLab's signature product is its eponymous music making and sharing app, the business also has ties to retail. It recently bought MONO, a music instrument accessories company.
Related: Rolling Stone suit sets off war of words
Gus Wenner, head of digital at Wenner Media, said the company sees "enormous opportunity" for Rolling Stone to enter "new areas of business." Wenner's father, Jann Wenner, is the magazine's co-founder.
The deal is being positioned as a chance for Rolling Stone to move into digital and retail, and to expand its influence in Asia.
In its announcement Sunday, Rolling Stone said an international subsidiary will be created and headquartered in Singapore.
Related: Rolling Stone libel suit over discredited UVA rape article is dismissed
The magazine has been embroiled in controversy recently.
The magazine retracted a 2014 piece called "A Rape On Campus," about an alleged frat house gang rape at the University of Virginia, after doubts surfaced about the veracity of the primary source's claims.
An administrator at the university is suing the magazine for defamation, seeking millions in damages. A separate lawsuit brought by members of the fraternity was dismissed.