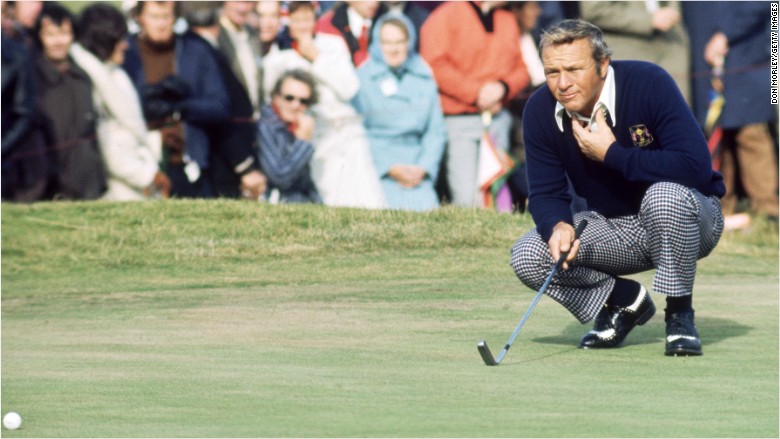 As well as a legendary golf swing, Arnold Palmer had a sharp mind for business.
Known as "the King," he's credited with bringing the once stuffy game of golf to a mass audience around the world. In the process, he changed the way sports stars make money.
The first person to earn $1 million playing golf, Palmer combined sporting talent and guy-next-door appeal at a time when TV coverage of sports was taking off. Using his personal brand, he built up a business empire and a fortune estimated in the hundreds of millions of dollars.
His enormous impact on golf and the industry surrounding it was underscored by the PGA Tour's statement following his death Sunday at the age of 87.
"It is not an exaggeration to say there would be no modern day PGA Tour without Arnold Palmer," it said. "There would be no Golf Channel without Arnold Palmer."
Related: Golfing great Arnold Palmer dead at 87
Palmer retired from competition in 2006 and hadn't won a major championship since 1964. But that didn't prevent him from being ranked as the world's third highest-paid retired athlete last year, with estimated earnings of $40 million. Only Michael Jordan and David Beckham brought in more, according to Forbes.
His business interests span clothing, cars, golf events and beverages -- with the iced tea and lemonade drink that bears his name.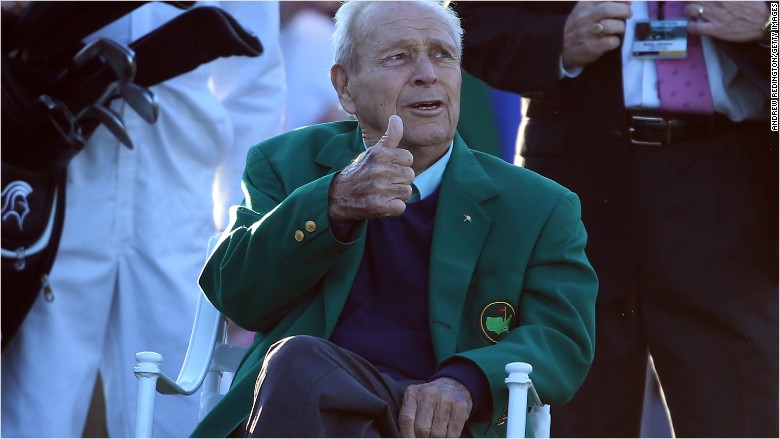 As well as his golfing talent, Palmer's huge success was built on how he marketed himself.
"He was the man who basically invented the concept of sports representation in the media and made a fortune doing it," said James Dodson, Palmer's biographer.
Related: How Arnold Palmer transformed golf
In the late 1950s, Palmer teamed up with Mark McCormack, who founded what would become the global sports management firm International Management Group (IMG).
Between the two of them, they changed the face of modern sports.
McCormack saw the potential opportunity as the expansion of TV coverage of golf was bringing Palmer's appeal to a growing audience.
"He was very smart. He was a motivator and went after it, and that was something I enjoyed," Palmer once said of McCormack.
McCormack later persuaded Jack Nicklaus and South Africa's Gary Player to join Palmer at IMG, forming the "Big Three" who popularized golf worldwide in a series of made-for-television events.
Related: Stylish trailblazer who revived the British Open
Meanwhile, Palmer lent his image to an array of products and services, becoming the first sports star to show that income from commercial endorsements could outstrip prize-money earnings.
He made $1.8 million in winnings over his PGA career, according to Forbes, less than a 20th of the amount his business interests earned him last year.
But Palmer told CNN in 2012 that the advice of his father, a golf course greenskeeper in Pennsylvania, helped him stay grounded:
"Just play your own game. Mind your own business. You can still drive a tractor when you come home."
-- Joshua Berlinger and Paul Gittings contributed to this report.