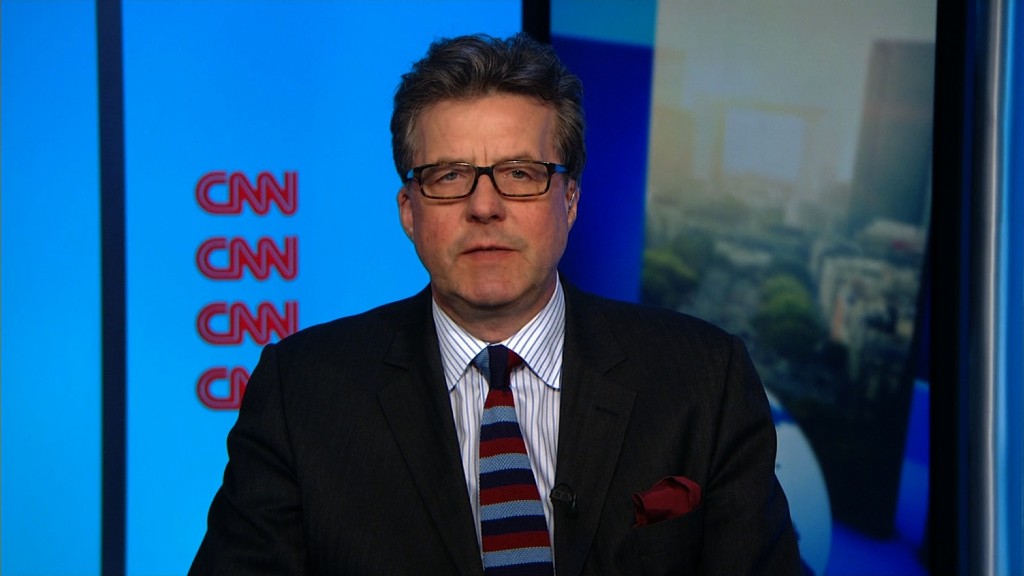 Shares in Germany's biggest bank haven't been this cheap for more than 20 years.
Deutsche Bank stock slumped as much as 6.5% on Monday. The trigger appeared to be reports over the weekend that the German government has ruled out state assistance for the troubled bank.
Monday's losses pile on the pain for investors, who have seen the bank's market value collapse by 52% this year.
Deutsche Bank (DB) has been hit by a series of body blows that have weakened its finances.
It spent billions settling charges that it conspired to manipulate global interest rates and colluded with other banks to rig foreign exchange rates; its margins have disappeared due to record low interest rates and the cost of new regulations; and it has just been slammed with a $14 billion demand from the U.S. Justice Department over its role in the global financial crisis.
The bank said this month it "has no intent to settle these potential civil claims anywhere near the number cited."
German magazine Focus reported over the weekend that Chancellor Angela Merkel has ruled out any state assistance for Deutsche Bank. It cited unnamed officials as saying the government wouldn't intervene with the Department of Justice, nor would it bail out the bank if necessary.
The German government did not comment on the report.
Deutsche Bank said in a statement that at no point has it "asked Chancellor Merkel to intervene in the issue with the U.S. Department of Justice."
"This question is not on our agenda: Deutsche Bank is determined to meet the challenges on its own," it said.
The bank also said it was not currently considering raising new funds from investors.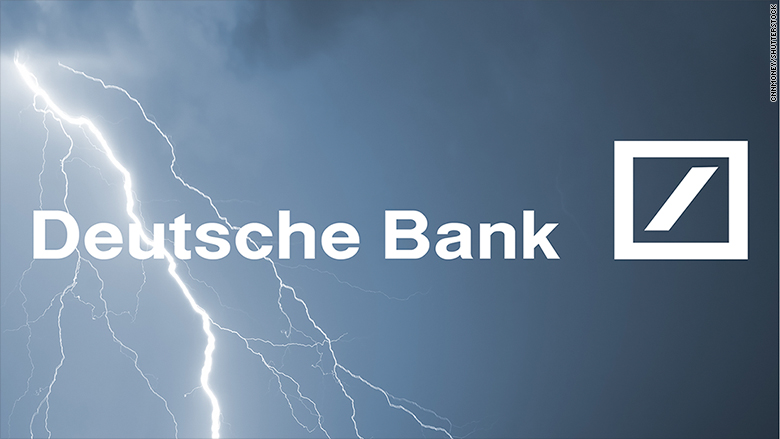 Deutsche Bank's second quarter profits were wiped out by a 98% slump in earnings. It blamed the slump on restructuring costs and a weak performance in trading and investment banking.
Related: The world's riskiest bank is in trouble
The bank is not only Germany's biggest, it is a big international player. In a report in June, the IMF said that "Deutsche Bank appears to be the most important net contributor to systemic risks in the global banking system," followed by HSBC (HSBC) and Credit Suisse (CS).
That report came just as one of the bank's U.S. businesses failed a Federal Reserve stress test.
One of Deutsche's problems is that it doesn't have a big retail bank or wealth management operation to make up for lower returns on investment banking.
Stricter regulations imposed since the global financial crisis have made its core business safer, but also much less profitable. And it is still carrying too much risk, say some experts.
The bank is being forced to become a smaller business. It is already planning to shed as many as 35,000 jobs by 2020.