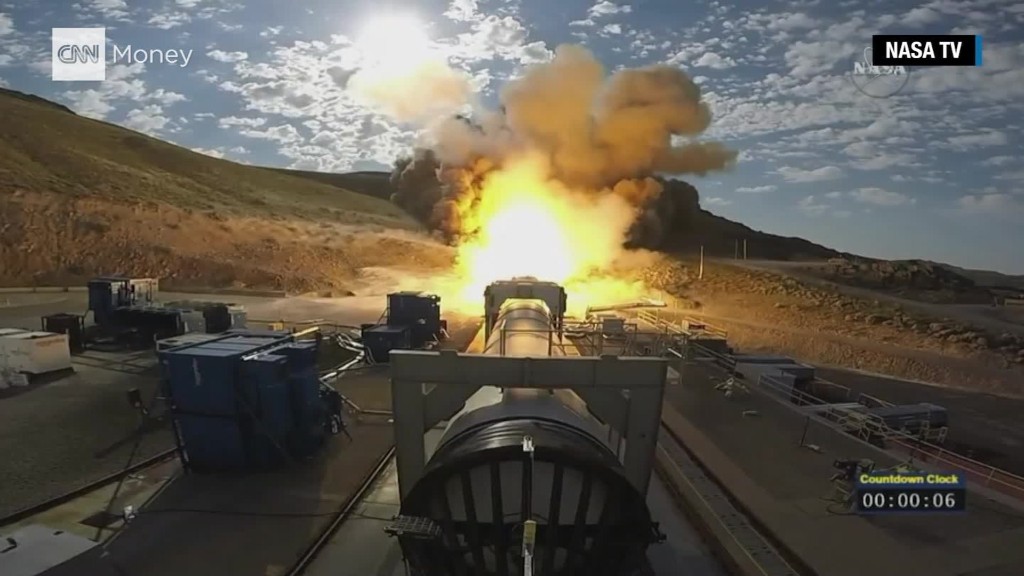 SpaceX has successfully tested a new rocket engine it plans to use to take people to Mars within the next 10 years.
CEO Elon Musk tweeted about the successful first firing of the Raptor engine, and included two photos of it.
The test was conducted Sunday at the company's testing facility in McGregor, Texas, according to a SpaceX spokesman.
SpaceX isn't the only outfit testing rocket engines with an eye on Mars missions. In June, NASA test fired its Space Launch System booster rocket, which it expects to use on its own Mars missions.
Musk started SpaceX with the ultimate goal of transporting humans to Mars, and has spoken about his own dreams of living on the planet and even dying there -- "just not on impact."
He has said he expects SpaceX to make an unmanned mission to Mars by 2018, using existing technology. He plans to use the Raptor engine for a manned Mars mission by 2025.
SpaceX has yet to carry humans into outer space, but it has won a contract from NASA to carry U.S. astronauts to the International Space Station as soon as next year.
SpaceX suffered a setback earlier this month when one of its rockets exploded on the launch pad at Cape Canaveral. The cause has yet to be determined, although Musk has said safety features on SpaceX's Dragon capsule would have kept astronauts safe, had they been aboard.
Related: Musk says SpaceX could take humans to Mars in 9 years
SpaceX has not said when it will resume flights. A source familiar with the company's plans told CNNMoney last week that it expects to return to space by November, much faster than other companies or space agencies have resumed flights after an explosion.
Musk promised to provide a sneak peak on Tuesday of the Interplanetary Transport System (ITS), which is the rocket that he expects to send to Mars using the Raptor engine. That's when he's slated to deliver the keynote address at the prestigious International Astronautical Congress, discussing his plans to colonize Mars.