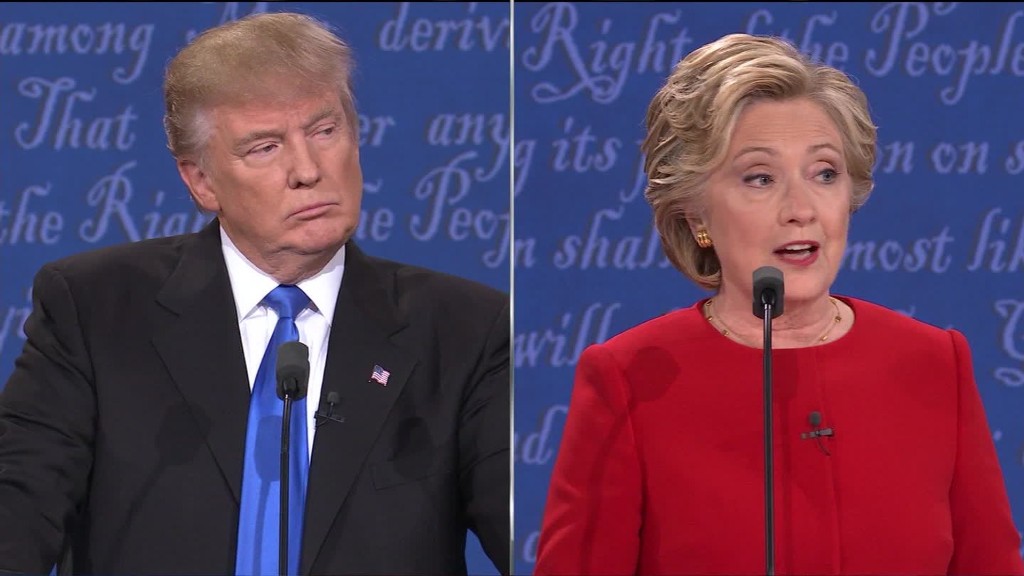 Sheryl Sandberg picked a good time to talk about women in the workplace.
A day after millions of Americans watched a woman make her case for the ultimate promotion, the Facebook (FB) executive says the country is still decades away from gender equality at work -- even though more women are trying to climb the corporate ladder.
That's the key finding from a study of 132 companies published Tuesday by Sandberg's nonprofit, LeanIn.org, and the consulting firm McKinsey & Co.
"More women are leaning in -- and we'll all go farther when the workplace stops pushing back," Sandberg wrote in The Wall Street Journal as the study was released.
Related: Sheryl Sandberg: Women need to mentor each other
The companies surveyed employ more than 4.6 million people. Here's what the survey found:
Women are almost never picked for CEO positions because the odds are stacked against them. Last year, 90% of new CEOs were promoted or hired from other supervisory roles -- jobs that women rarely hold at senior levels. And all of those CEOs were men.
While women are negotiating for raises and promotions -- and succeeding -- they're also penalized more than men. Women who negotiate are 30% more likely than men to report being labeled "intimidating," "too aggressive" or "bossy."
Women of color have the worst of it. While those women make up a fifth of the country's population, the study found they only hold 3% of top executive jobs.
Management promotion rates for women are abysmal. Nearly twice as many men are hired from the outside as directors, and more than three times as many are hired as senior vice presidents.
Women aren't getting good feedback from their employers, even though they're asking for it. The study said women are 20% less likely then men to say they get management feedback that helps them improve their performance.
Related: Clinton puts Trump on defense at first debate
The presidential election -- the first time a major party has nominated a woman -- has magnified discussion about the treatment of women seeking leadership roles. Clinton's delivery style has been derided as grating, too loud and much worse.
And the gender divide played out another way Monday night: Donald Trump interrupted Clinton, by some counts, from 29 to more than 50 times. Clinton interjected about a dozen times.