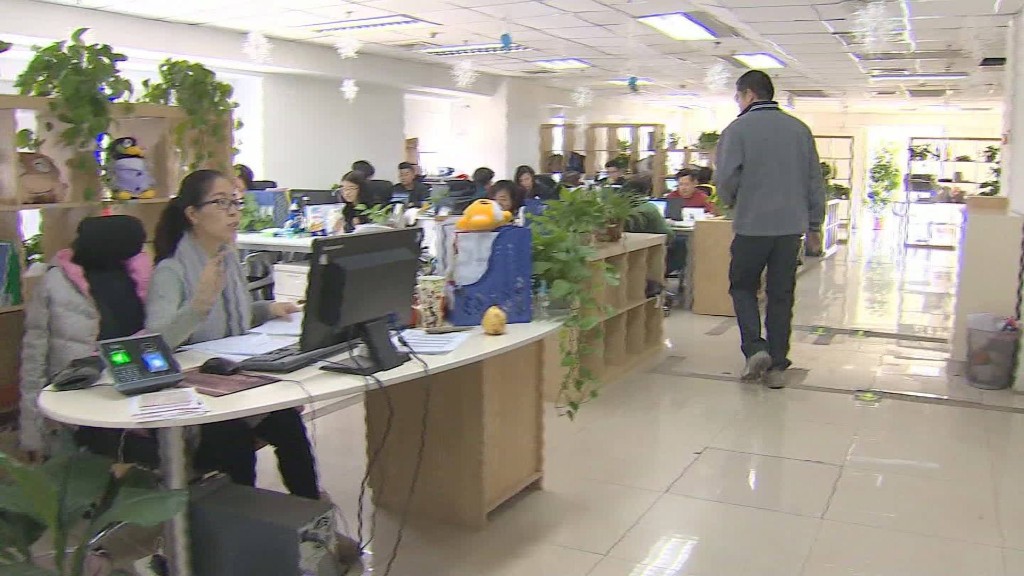 The biggest initial public offering of 2016 ended with a whimper.
China's state-owned Postal Savings Bank (PSBC) debuted on the Hong Kong Stock Exchange on Wednesday after raising $7.4 billion in its IPO, less than it had hoped.
Interest in the stock was weak, and the shares barely budged. By the close of trading, they had gained just a penny to 4.77 Hong Kong dollars ($0.61).
To put this in perspective: This was the largest market debut since Alibaba (BABA) went public in 2014. And shares in Alibaba surged by 38% on the first trading day.
The bank has a market value of about $49 billion, which is roughly the same as Switzerland's UBS (UBS).
PSBC, which was established in 2007, has more branches and customers than any other bank in China -- serving just over half a billion people, or more than a third of the Chinese population.
Related: Wells Fargo CEO forgoes most of 2016 salary
About 15% of the bank was offered for sale, though the vast majority of these shares were bought by Chinese investment firms that promised the bank they wouldn't sell their holdings for at least six months after the IPO.
This will restrict trading in the stock during that period, but could lead to heavy selling when it ends.
Peter Churchouse, a market commentator in Asia, said Chinese banks as a whole are "pretty unloved" by investors, partly because it was extremely likely that the sector was sitting on more bad loans than reported.
And rules preventing Chinese state companies from being sold for less than the net value of their assets mean PSBC is trading at a premium to peers such as Industrial and Commercial Bank of China (ICBC), offering investors even less of an incentive, he added.
Related: New stock exchange promises it's not rigged
Still, PSBC has an impressive reach across the country with over 40,000 outlets, mainly inside post offices operated by the China Post Group, the bank's top owner.
The bank recently said it expected to "significantly benefit from the opportunities brought by China's ongoing economic transformation."
China is trying to generate more growth from consumers after decades of relying on investment and manufacturing exports to drive activity, but the transition has led to a slowdown.
-- CNN's Felicia Wong contributed to this report.