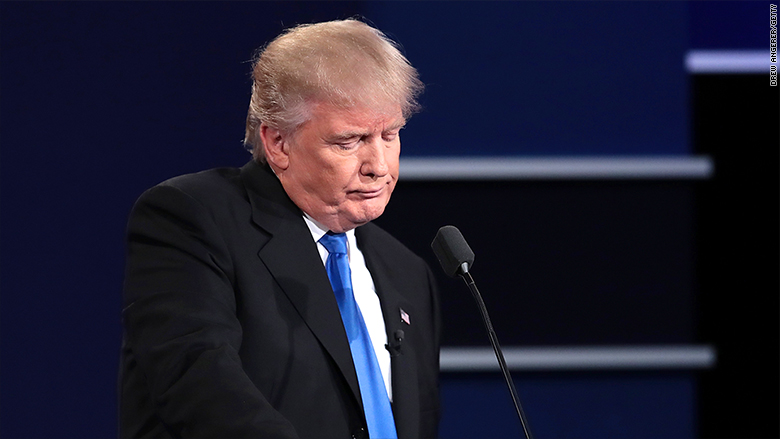 An "egomaniac" who "rose to power through demagoguery, showmanship and nativist appeals to the masses." A man whose "manic speeches and penchant for taking all-or-nothing risks raised questions about his capacity for self-control." A nation where millions naively embraced "his doctrine of hatred."
This is the subject of a new New York Times book review, by Michiko Kakutani, about the recently published "Hitler: Ascent, 1889-1939" -- but many in the media have interpreted it as a thinly veiled comparison between Adolf Hitler and Donald Trump.
"The beauty of this @michikokakutani review is that it doesn't make the obvious point because it doesn't need to," The Washington Post's Carlos Lozada tweeted.
"Arguably the most compelling case made against Trump by anyone yet," tweeted Edward-Isaac Dovere, the senior White House reporter at Politico.
The review, which was published Wednesday, details (in bullet point format) the various factors that brought Hitler to power, from his own character traits to his use of mass media to the naïveté of his supporters. It does not mention Trump by name.
"Hitler was known, among colleagues, for a 'bottomless mendacity' that would later be magnified by a slick propaganda machine that used the latest technology (radio, gramophone records, film) to spread his message," one bullet point reads.
The review comes as The New York Times takes an increasingly critical stance toward Trump. In recent weeks, the paper has become more confident in calling out the candidate's lies. Wednesday's front-page featured stories about Trump's "disappointing debate," his secrecy about his taxes and his failure to make inroads with undecided female voters.
Kakutani did not respond to a request for comment, but Times executive editor Dean Baquet praised the review. "It was a great review of a big and obviously important book," he told CNNMoney.
Kakutani's apparent effort to highlight Hitler's Trump-like characteristics was not lost on others.
"This New York Times 'Hitler' book review sure looks like a thinly veiled jab at Trump," The Washington Post's Callum Borchers tweeted.
"You read it and think, 'Check. Check. Check,'" Kim Masters, a KCRW host and editor-at-large at The Hollywood Reporter, tweeted.
Many others, like NBC's Chuck Todd, likened it to a "subtweet," a twitter message that refers to someone without directly mentioning them.
Whether the review was actually intended as a comparison between Hitler and Trump, only Kakutani and her editors can say. But if that is the case, her decision not to mention Trump by name has given her the ability to deny any such interpretations.