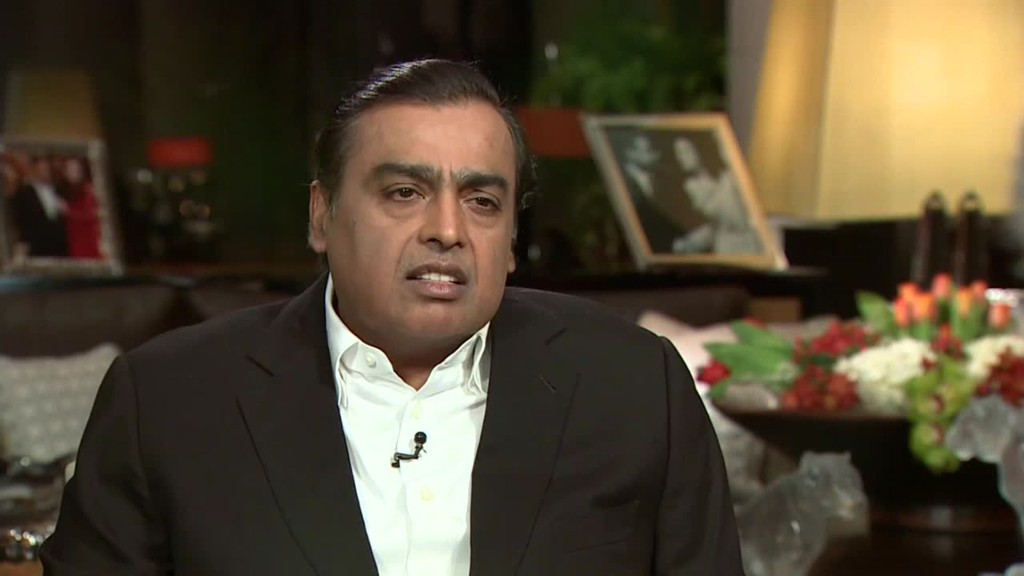 India's economy is booming. It's also becoming much more competitive.
The country has zoomed higher in a new ranking of global competitiveness by the World Economic Forum, marking the second consecutive year of massive gains following a long malaise.
India was the most improved country in the 2016 ranking, moving up 16 places to 39th. It's a major improvement from two years ago when it languished in 71st position.
WEF said that India has made progress across the board, especially in market efficiency, business sophistication and innovation. It has also made significant gains in human welfare: Infant mortality has fallen by half over the previous decade, and life expectancy has increased from 62 years to 68 years over the same period.
Recent improvements have been supported by breakneck economic growth. In the latest quarter, gross domestic product expanded by 7.1%, a quick enough rate for India to keep its title as the world's fastest growing big economy.
Related: India's crazy tax system just got much simpler
WEF analysts did take note of areas that need improvement. It praised efforts by the country's central bank to bring transparency to financial markets, but said more should be done to clean up commercial banks.
The group warned that more reforms are needed if India is to "prosper in its next stage of development, when it will no longer be possible to base its competitiveness on low-cost, abundant labor."
Related: Google launches offline YouTube app and Wi-Fi expansion in India
And while certain human welfare indicators have improved, India still lags behind its peers. The country's improved life expectancy ranks it only 106th in the world, for example.
The ranking of the top 10 most competitive countries was little changed from last year. Switzerland retained the top spot, followed by Singapore and the United States. Germany and Sweden rounded out the top five.