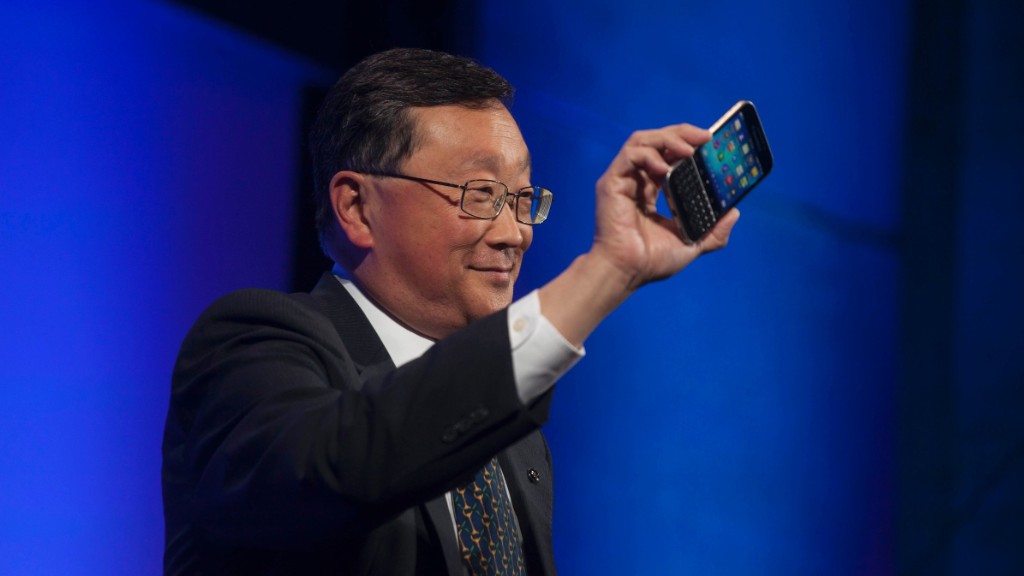 It's the end of an era for BlackBerry. The company, famous for making cellphones with physical keyboards that were once so popular people nicknamed them Crackberries, has decided to stop making its own devices.
BlackBerry said on Wednesday that it will rely on partners to manufacture the phones, which will still have BlackBerry's look and feel.
The company announced a joint venture with an Indonesian telecom company that will start making them. BlackBerry plans to turn its attention to software, a move it has made gradually in recent years as sales of its phones have slid.
Shares of BlackBerry (BBRY) rose 4% in early trading after the announcement. But the stock price is well below its peak from several years ago.
BlackBerry was once the phone of choice for Wall Street traders, politicians and celebrities, thanks in part to its well-regarded security system. President Obama was spotted with a BlackBerry. So was Kim Kardashian West.
Related: Kim Kardashian's last BlackBerry Bold has finally died
But the company was too late to the touchscreen game, and customers left in droves for Apple's (AAPL) iPhone, Samsung's (SSNLF) Galaxy and other devices running on Google's (GOOGL) Android system.
Even Microsoft (MSFT) has moved ahead of BlackBerry with its Windows Phones.
CEO John Chen has tried to turn the company around since joining in 2013. But even as he has pushed BlackBerry toward mobile and security software, apps and the plethora of connected devices known as the Internet of Things, BlackBerry has bled red ink, posted sharp sales declines and lost customers.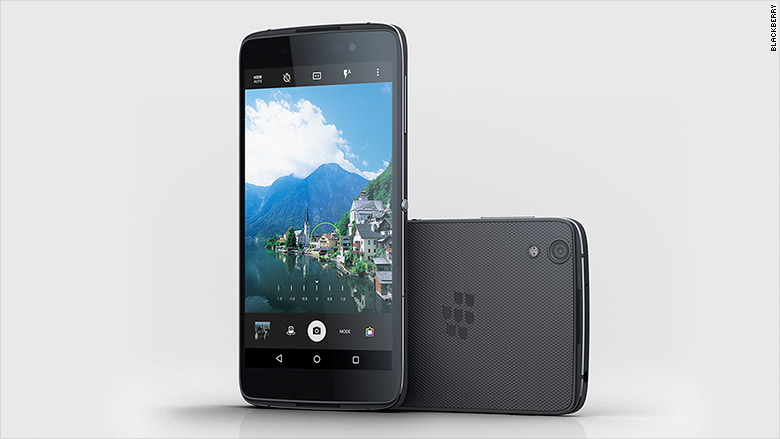 Chen has even done what was once unthinkable, opening the BlackBerry to other operating systems. The company now sells phones that run on Android. It also killed off its BlackBerry Classic line of phones this summer.
So Chen deserves credit for stabilizing BlackBerry and refocusing it on higher growth areas.
The company is also no longer in danger of going under, a legitimate concern investors had before he took control. BlackBerry now has about $2.5 billion in cash and investments on its balance sheet -- money for a proverbial rainy day.
BlackBerry will need all the cash it can get. The company also reported Wednesday that its latest quarterly sales fell about 30% from a year ago.
And BlackBerry said that it expects to break even this fiscal year at best. That's still better than the loss analysts had forecast.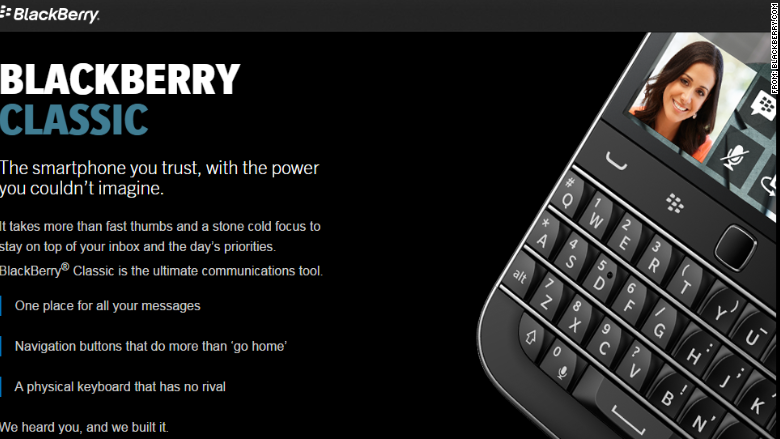 But if Chen can't get the company's sales growing again and return it to profitability, there could be more pressure on him to sell BlackBerry.
That's exactly what Chen has done in the past. He sold the struggling software company Sybase to SAP (SAP) for a hefty premium while he was CEO of Sybase.
There has been chatter about a BlackBerry sale for years.
The rumor mill may start turning again, though. BlackBerry also announced Wednesday that CFO James Yersh was stepping down and that he would be replaced by Steven Capelli, who worked with Chen at Sybase.
Chen and Capelli also worked together at Pyramid Technology in the mid-1900s, a company that was sold to Siemens under their watch.
So BlackBerry investors might be hoping that lightning will strike three times and Chen and Capelli can pull off another sale.