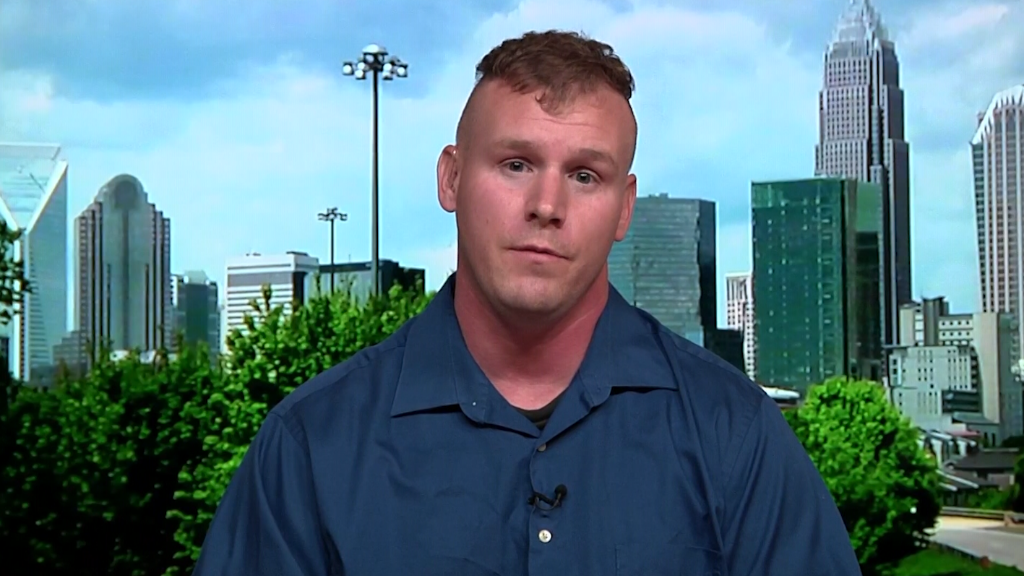 Dennis Singleton was a soldier preparing to go to Afghanistan in 2013 when he found out from his former wife that Wells Fargo had repossessed their car in North Carolina.
"I said, 'Hey, they can't do that!'" he recalled, in an interview with CNNMoney.
He was right. They can't do that. It's against the law. But they did it anyway.
Singleton, who serves in the North Carolina National Guard, is one of many service members whose cars were illegally repossessed by Wells Fargo (WFC), according to the Department of Justice.
Active-duty members of the military cannot have their cars repossessed without a court order, according to the DOJ, which just charged Wells Fargo with illegally repossessing 413 vehicles from members of the U.S. military.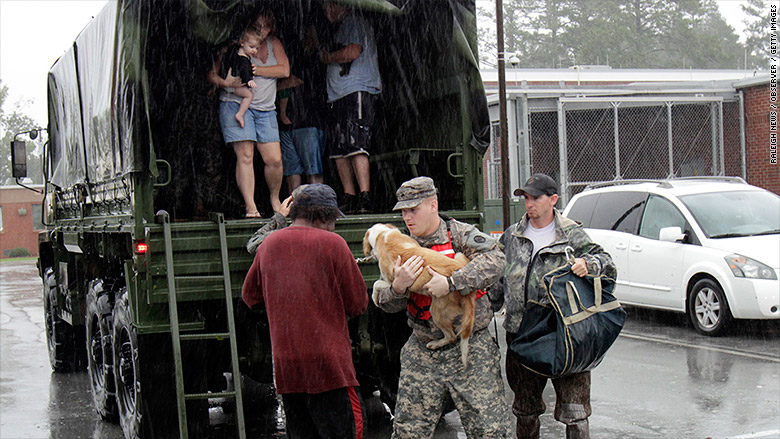 The DOJ imposed a $24 million fine on the company for its mistreatment of military members, including $4.1 million to settle charges that it seized the cars. But Singleton never got his car back -- it was sold at auction in 2013 -- and has not received any financial compensation.
When he got back to the U.S., he used his savings to buy a new car. Not only did he lose money; he's worried about his credit.
"It's going against my credit," he said. "Honestly, I just think it sucks."
Wells Fargo sent a statement to CNNMoney saying the bank was "truly sorry."
"As part of our remediation process, we attempted to contact Mr. Singleton but have not heard back from him," Wells Fargo said. "It is absolutely a priority of ours to reach him and we'll continue our efforts to do so in order to make this right for him and his family."
But in its suit, the DOJ says that Singleton's attorney tried to reach Wells Fargo and never heard back.
Related: DOJ fines Wells Fargo for mistreating members of the military
Singleton also served in the Iraq War from 2008 to 2010 and responded to the Charlotte riots earlier this month as a military police officer with the National Guard.
"I'd rather not do it again," he said about the Charlotte riots.
For his civilian job, he drives a truck for FedEx (FDX) in Morganton. After he divorced and remarried, he bought a house under his new wife's name because of what Wells Fargo did to his credit.
Singleton wants to get his credit restored, but he said, "I heard it takes an act of God."
Or it might just take an act of the federal government. The DOJ says Wells Fargo is required to restore the credit rating of all victimized service members. The bank is also required to pay them each $10,000, "plus any lost equity in the vehicle with interest." Singleton had paid more than $20,000 for his car.
Related: Punish Wells Fargo? Yes. Break it up? No.
Payments to victims started going out last month, according to the DOJ, but some service members have been difficult to track down, so not all of them have received checks.
Singleton said he was "grateful" the DOJ and the military legal aid, known as the Judge Advocate General's Corps, "did what they said they were going to do."
"I honestly thought they had forgot and I fell through the cracks," he said. "It's finally coming around."
Wells Fargo, which declined to comment on this story, is already reeling from the scandal over fake accounts. More than 5,000 employees have been fired for setting up millions of fake accounts, and the company is also accused of retaliating against whistle blowers.