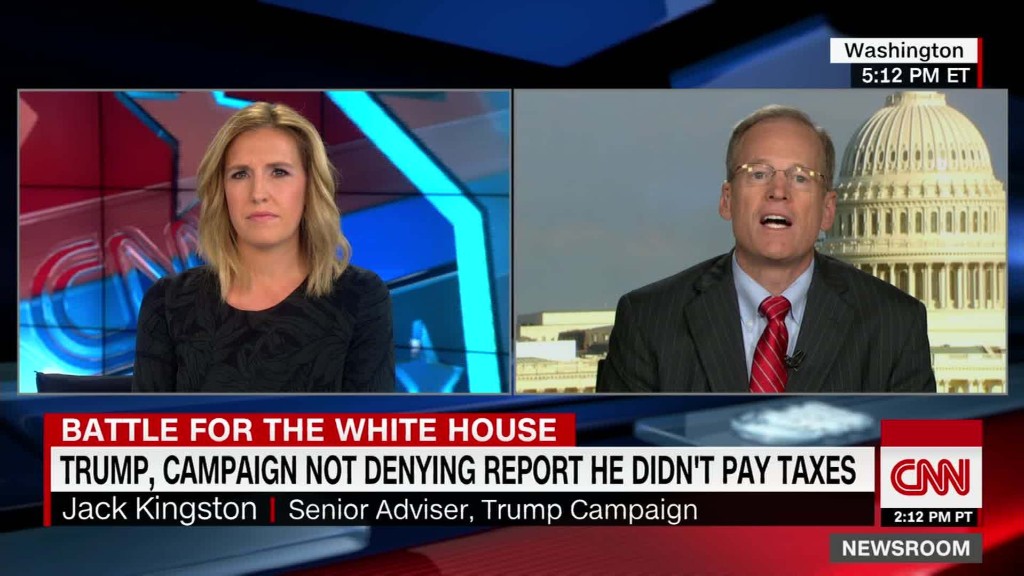 Donald Trump took a huge financial hit in 1995. But more losses were ahead.
The New York Times on Saturday published three pages of what it claimed were three of Trump's 1995 state tax returns, which showed he reported a $916 million loss that year.
Separately, 1995 was also when Trump sold stock to public investors for the first time, opening up a detailed public paper trail of Trump's business dealings.
CNNMoney in August published an analysis of 10 years of Trump corporate documents. The investigation showed that Trump's company, Trump Hotels & Casino Resorts, lost money every year from 1995 until it went bankrupt in 2004 -- more than $600 million in total losses.
The company traded on the New York Stock Exchange under the symbol DJT. An investor who put $100 in DJT in 1995 would have lost 90% of that money by 2000, and been left with just $8.72.
Along the way, DJT paid Trump $39 million in salary, bonuses, options and other compensation.
Trump has refused to release his tax returns, making the Times report so explosive.
But by law, the DJT filings were public, and help paint a picture of Trump's rocky business dealings during the 1990s.
Combined with the Times revelation, they run counter to the central claim of Trump's campaign -- that as a successful businessman, he would use his financial acumen as president.
Related: How Donald Trump could have - legally - paid no taxes
The decade-long saga of DJT began on June 7, 1995.
That's when Trump Hotels & Casino Resorts sold stock for the first time. According to corporate filings, Trump raised $140 million in 1995.
The filings show Trump profited handsomely off the failed business. In addition to $20 million paid out in total by DJT in salary, bonus and options, Trump made an additional $18.5 million off of "other" compensation.
That included a number of inventive deals: complex consulting contracts that paid Trump for consulting with his own company; licensing deals under which DJT paid Trump to use the Trump name; and reimbursement for the times the company used his personal jet or golf courses for VIPs.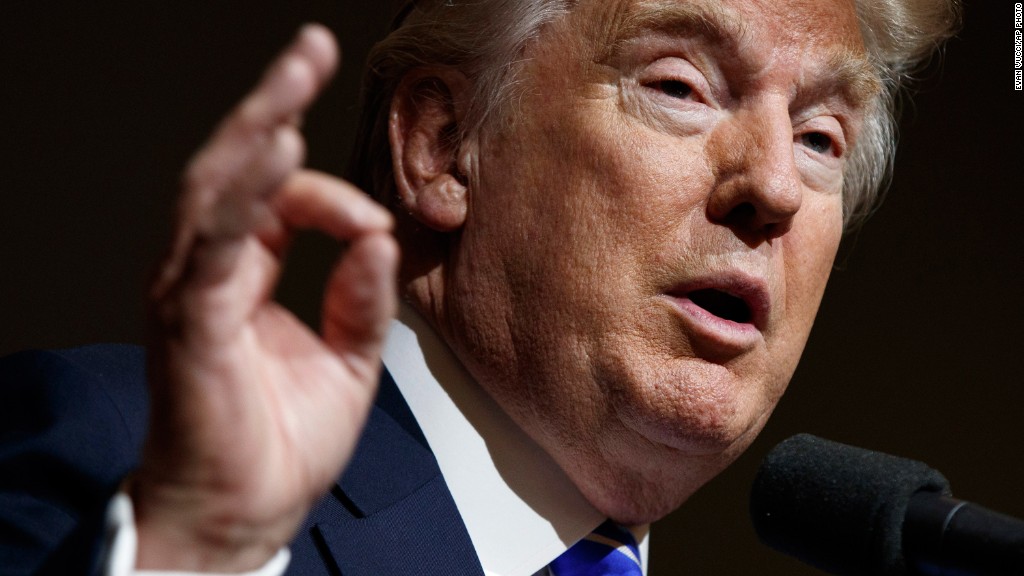 The public documents detail those arrangements.
Trump, for example, earned $1.7 million for providing consulting services to Taj Associates, the group that owned the Trump Taj Mahal casino -- which was majority owned by Trump at the time.
A services agreement, meanwhile, required the Trump-owned Trump Plaza Management to license the Trump name to a DJT subsidiary. Trump netted $1.3 million for that and other services in 1995 alone.
DJT also compensated Trump for using some of his facilities to "entertain high-end customers." In 2002, DJT paid Trump $300,000 for the services of a pilot who flew Trump's personal airplane for VIP customers.
Related: 6 questions about Trump's taxes and the political fallout
This weekend, Trump's campaign responded to the Times report about the 1995 tax records by saying that Trump has a "fiduciary responsibility" to his business to pay no more tax than legally required.