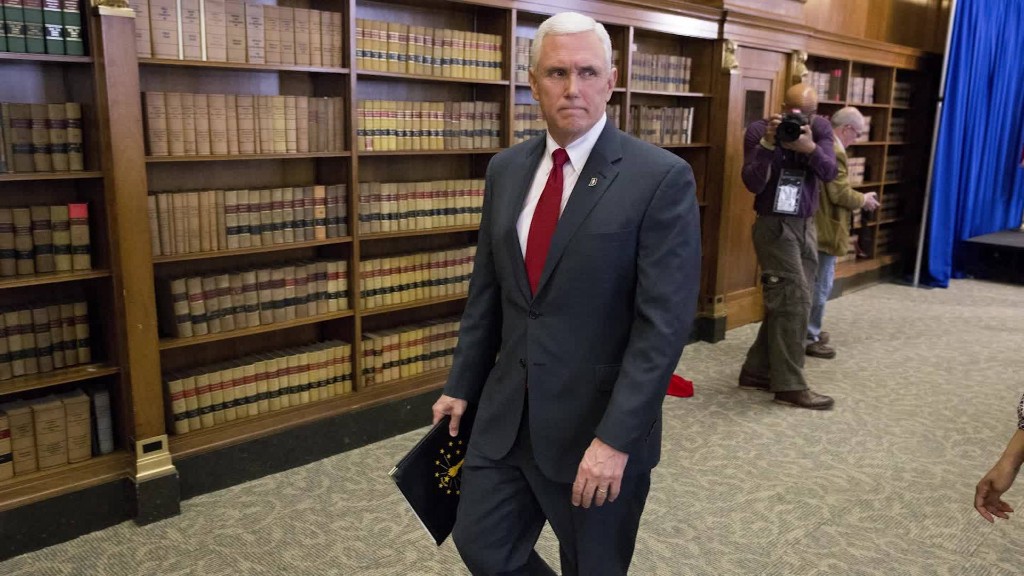 Pence vs. Kaine: America might still be hung up on last week's presidential debate, but it's time for the candidates' running mates to have their moment.
On Tuesday night, Hillary Clinton's running mate, Tim Kaine, will face off against Republican VP nominee Mike Pence. The debate will take place at Longwood University in Virginia, and Elaine Quijano of CBS News will moderate it. Trump's finances are likely to be a big focus after Saturday's New York Times report that he reported a $916 million loss in 1995.
Starbucks wage hike: There's a big payday coming for Starbucks (SBUX) employees. Starting Monday, workers at all 7,600 company-operated stores will receive a raise of at least 5%.
Starbucks will also double company stock awards for employees who've worked there for two years or more. CEO Howard Schultz announced the wage hike in July.
According to Glassdoor, Starbucks employees earn an average of $9.43 an hour, though the company says pay varies based on a worker's location.
Auto sales report: Major U.S. auto manufacturers are getting ready to report September sales on Tuesday.
According to Kelley Blue Book estimates, the industry-wide report is expected to show that car companies sold 17.4 million vehicles last month. That's slightly down from last September, when automakers sold 17.5 million vehicles.
Google announcement: Get ready for a new wave of Google (GOOGL) gadgets. On Tuesday, the company is expected to unveil Pixel-branded smartphones to compete with Apple's newly released iPhone 7. It is also rumored to be launching an Amazon (AMZN) Echo competitor.
Google may also unveil a new operating system called Andromeda that would integrate Chrome OS and Android.
Last week, the company unveiled Youtube Go, a Youtube app that will let you stream music offline. Google also announced plans to expand Wi-Fi access in India.
Jobs report: It's that time of month again. The Labor Department will release its September jobs report Friday morning.
In August's report, hiring slowed with employers adding just 151,000 jobs. The unemployment rate remained at 4.9%.
Economists believe that sluggish jobs growth contributed to the Federal Reserve's recent decision to leave interest rates unchanged, though Fed Chair Janet Yellen said the call didn't "reflect a lack of confidence in the economy."
The weekly rundown:
Monday - Starbucks wage hike; Motor vehicles sales report
Tuesday - Vice presidential debate; Google announcement
Wednesday - International trade report; Petroleum status report
Thursday - Weekly jobless claims
Friday - Jobs report