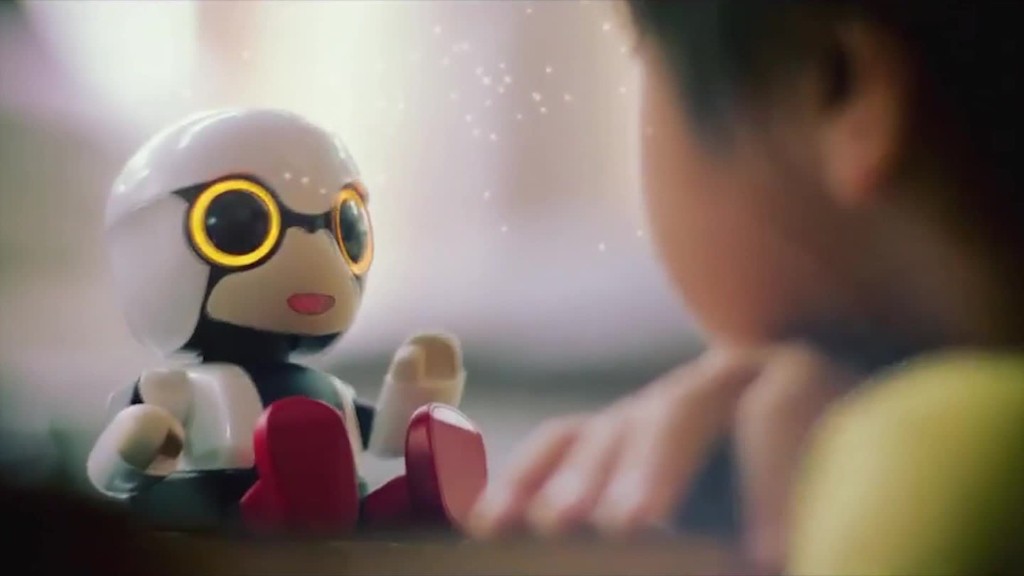 Lonely at the wheel? Toyota wants to sell you a talking robot to keep you company.
Small enough to fit in the cup holder of your Corolla, the robot is described by Toyota (TM) as "a miniature communication partner developed to provide companionship."
Named Kirobo Mini, the 4-inch high gizmo can apparently chat away and even respond to facial expressions.
"Oh no, what has happened?" it asks in response to a young woman's downcast face in a Toyota video.
The world's biggest automaker plans to put Kirobo on sale in dealerships across Japan next year for around $400 before tax. It didn't mention any plans for introducing it in other countries.
The robot can remember its companion's likes and dislikes as well as journeys they've taken together, Toyota says. And it can be linked up to cars and gadgets in the home to make the conversation more lively.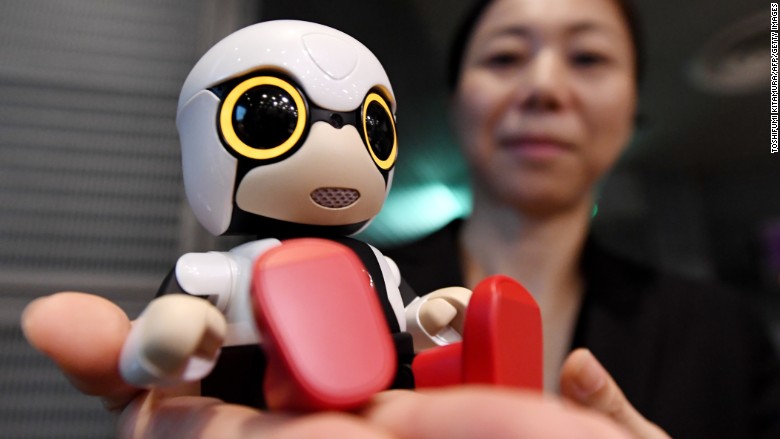 Robots in Japan have come a long way since the hugely popular Tamagotchi virtual pets of the 1990s. The country has a hotel staffed by them and they're also popping up to assist customers in stores and banks.
Related: Meet MIT's sewer-scouring robot
They're seen as part of the solution to the country's aging population and shrinking workforce. Androids are being touted as potential caregivers for the elderly and child minders that could enable more women to work.
Related: Robot pizza place introduces high-tech delivery trucks
Japanese companies are also developing virtual high schools to help hundreds of thousands of reclusive young people keep in touch with society.
Toyota says that it hopes Kirobo Mini will "contribute to making life and society more abundant."