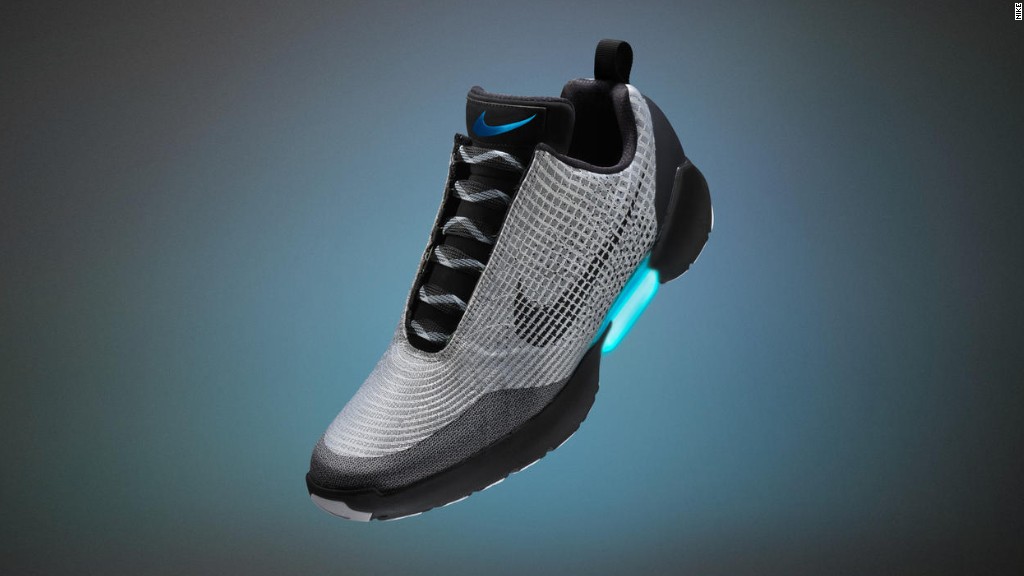 Nike just unveiled a small batch of "Back to the Future" sneakers, and you can win them via an online lottery that starts Tuesday.
There are only 89 pairs of the self-lacing Nike Mag sneaker available. Tickets cost $10, and there's no limit to how many lottery entries a person can buy.
The special-edition shoes are replicas of the self-lacing sneakers worn by Marty McFly in "Back to the Future." They're not to be confused with Nike's HyperAdapt 1.0 -- a self-lacing athletic shoe that will hit stores during the 2016 holiday shopping season.
All proceeds from the lottery ticket sales will be donated to the Michael J. Fox Foundation, which is trying to find a cure for Parkinson's disease. McFly was played by actor Michael J. Fox, who suffers from Parkinson's.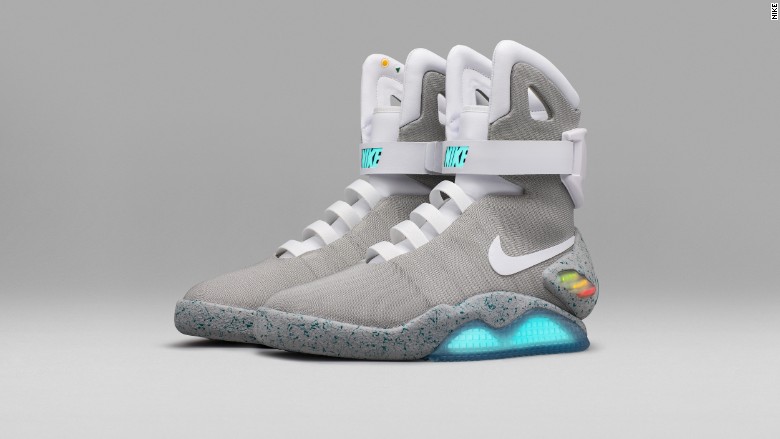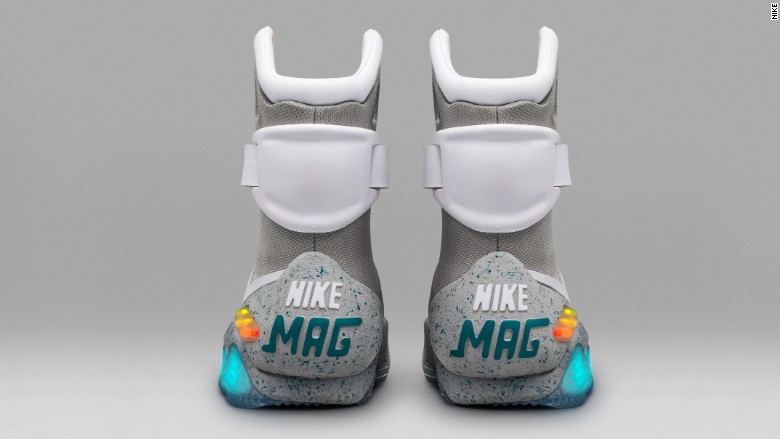 Related: Nike reveals new details about its self-lacing 'Back to the Future' sneakers
Customers can purchase tickets for the lottery online or through the Nike+ App.
The tickets are only available to customers in the U.S. and Canada, but a pair of the shoes will be auctioned in Hong Kong (Oct. 11), London (Oct. 14 & Oct. 17) and New York City (Nov. 12).
The lottery closes on Oct. 11 and winners will be contacted on Oct. 17.
Nike said in a statement that the Mag features "Adaptive Fit," which "senses the wearer and tightens or loosens accordingly."
Related: Hey McFly! Nike unveils auto-lacing sneaker
Fox actually wore the "Back to the Future" shoe during an appearance on "Jimmy Kimmel Live" in October 2015.
"Though it initially shared only a few seconds of screen time with Michael, the idea behind the Nike Mag unlocked something much bigger at Nike," CEO Mark Parker said in a statement. "It sent us down an uncharted path of innovation, but it also opened our eyes to our ability to fight some of the world's biggest challenges. We feel privileged for the opportunity to raise even more awareness for the fight against Parkinson's."
Nike has worked with Fox's foundation since 2011. An earlier pair that was built for the foundation raised nearly $10 million at auction.