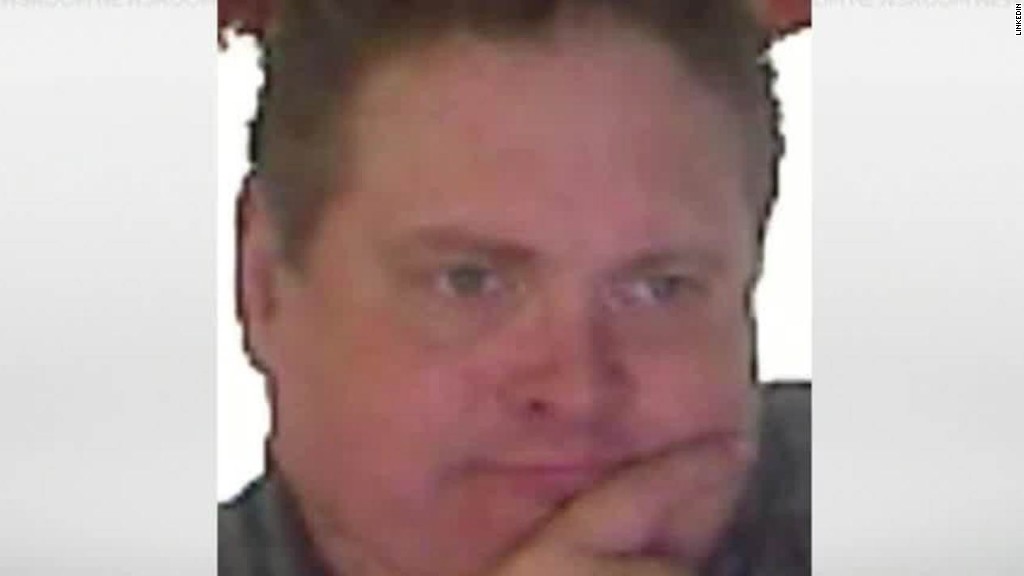 Consulting firm Booz Allen Hamilton finds itself at the heart of another National Security Agency leak, just three years after the Edward Snowden affair.
Shares of Booz Allen (BAH) dropped 4% on Wednesday after the Justice Department revealed that government contractor Harold Thomas Martin III was arrested in August and accused of stealing top-secret intelligence.
Booz Allen confirmed in a statement that Martin, like Snowden, worked at the 102-year-old company, which makes money providing technical services to the NSA and other government agencies.
According to the Justice Department, Martin is believed to have stolen top secret information that if disclosed "could be expected to cause exceptionally grave damage to the national security of the United States."
Martin worked at Booz Allen as a contractor to the NSA, a law enforcement source told CNN.
Booz Allen said it fired Martin as soon as it learned of his arrest. The company offered the FBI "total cooperation." An lawyer for Martin did not immediately respond to a request for comment.
Booz Allen stressed that there has been "no material change" to its roster of clients as a result of this "serious matter" and the alleged conduct "does not reflect our core values."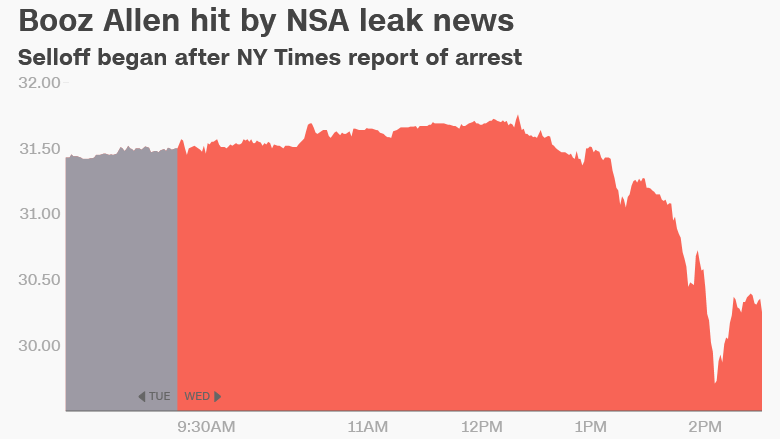 Related: Bernie Sanders: Focus Wells Fargo probe on senior execs
But Wall Street is betting that another alleged NSA leaker at Booz Allen, just three years after the historic leak executed by Snowden, could hurt Booz Allen's business.
"They will get a lot of attention, even if they did nothing wrong," Stewart Baker, a former general counsel at the NSA, told CNBC.
It Booz Allen is revealed to have made mistakes checking Martin's background, "it's going to go pretty badly for them," he said.
On Twitter, even Snowden made the connection between himself and Martin. But he suggested that just because they both worked at Booz Allen doesn't mean the circumstances are the same.