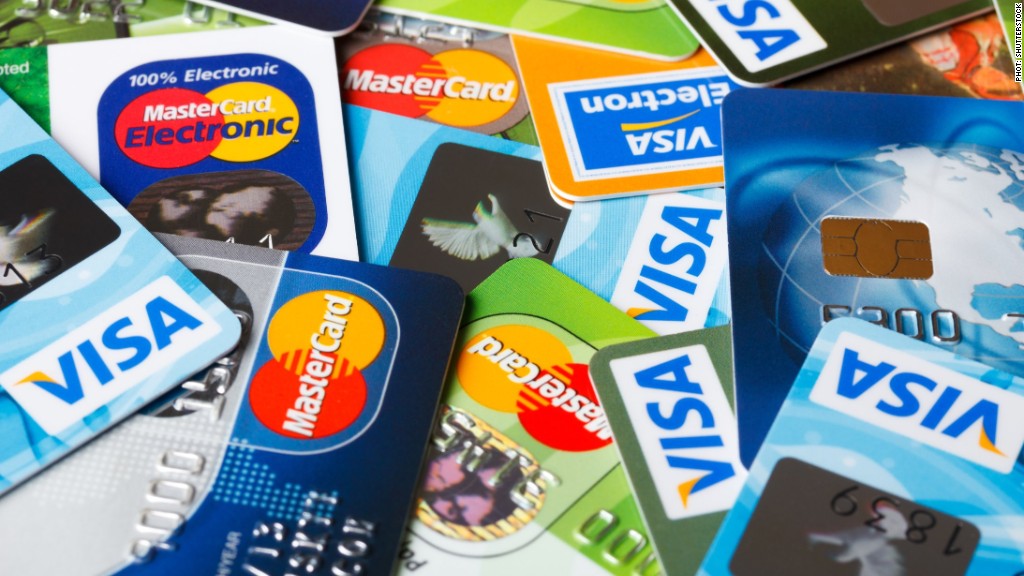 Millions of Americans who rely on prepaid cards to make purchases and pay bills are often hit with exorbitant fees and lack the basic protections offered to credit cards holders.
But the Consumer Financial Protection Bureau just laid out new federal protections on prepaid accounts that require clear disclosures, limit fees and interest rates and increase fraud protection.
Prepaid cards are one of the fastest-growing consumer financial products in the U.S. In 2012, about $65 billion was loaded onto prepaid cards. By 2018, the government estimates that number will surge to $112 billion.
The cards tend to be popular among the unbanked and for those who can't qualify for a credit card.
Many prepaid cards -- which are similar to debit cards but are pre-loaded with money -- can come with an assortment of fees, including activation fees, monthly plan fees, overdraft fees, balance inquiry fees and sometimes even transaction fees.
Related: Why Americans love prepaid cards
The new rules, which were first proposed in 2014, will limit overdraft fees. Some prepaid card issuers extend credit lines when customers spend more than what's in the account. Starting next year, providers must first ensure a customer can afford the payments before opening a credit card account or increasing a line of credit related to a prepaid card.
"It keeps the cards free from overdraft penalties -- which aligns with consumers' preferences," said Nick Bourke, director of consumer finance for The Pew Charitable Trusts. "Research shows many consumers turn to prepaid cards to control spending and to avoid overdraft fees."
Card issuers will also be limited on other fees and interest rate increases on prepaid credit products. For the first year of a credit account, total fees for credit features can't be higher than 25% of the credit limit, and the interest rate can't be increased on an existing balance unless two consecutive payments are missed.
The new rules also require two types of disclosure forms: a short and a long version. The short form will likely appear on the card's packaging and is aimed to help consumers comparison shop by detailing fees for things like making purchases, balance inquiries, ATM withdrawals and customer services.
The long form will detail the card agreement and be posted on the issuers' website.
Related: Russell Simmons to reimburse RushCard customers
Prepaid cardholders will also have more protections if they lose or have their card stolen. The rules limit consumers' liability for unauthorized charges to $50 as long as the consumer notifies the issuer within two days of noticing the card has been lost or stolen.
The regulations, which also apply to mobile apps like Google Wallet and Paypal, go into effect on October 2017.
It's also going to be easier for prepaid cardholders to track their accounts. Financial institutions will have to provide customers access to their account balances, spending history and fees either online, on the phone or via paper statements for free.