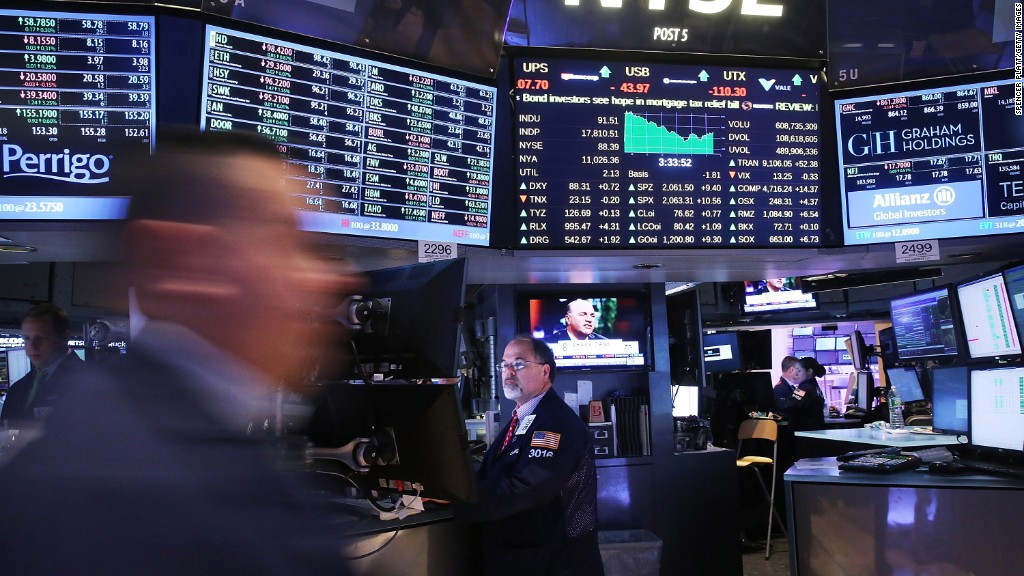 Investors have flocked to utilities, consumer stocks, telecom companies and real estate firms this year because they all pay steady dividends. The thought was that these stocks are attractive and safe at a time when bond yields are so low.
News flash. There's no such thing as a true safe haven in the stock market. Investors are learning that once again as shares of many leading companies in these sectors have taken a hit lately. The dividend bubble may be bursting.
Why? It's beginning to look at lot like the Federal Reserve will finally raise rates just before Christmas. (Everywhere you go.)
The yield on the 10-Year U.S. Treasury has spiked higher as a result. Bond yields are still relatively low. But as they steadily climb higher, investors may continue to dump more dividend stocks.
After all, many of them are simply boring bond proxies. They're not the most dynamic companies in the world.
Just look at some of the names that have suffered. Tobacco giants Altria (MO) and Philip Morris (PM) have tanked in the past week. So have telecom titans Verizon (VZ) and AT&T (T). These are all slow-growth companies that pay big, fat dividends.
The Dow Jones Utilities Average (DJU) is down nearly 5% in the past week alone too. And real estate investment trusts, which are legally obligated to pay a big chunk of their profits back to shareholders as dividends, have plunged 6%.
It's terrible timing for REITs. The sector was recently separated from the broader financial services sector in the S&P 500. The reclassification may have come at the top for the group.
But other financial stocks are surging on hopes that the Fed may finally start raising rates more frequently. (The Fed lifted rates from near zero last December but hasn't touched them since.)
Banks benefit from higher rates -- contrary to popular belief -- because it allows them to make more money from loans.
Related: Here's why bank stocks and the dollar may keep climbing
The S&P Financial Sector is up nearly 3% in the past week -- despite worries about Wells Fargo's (WFC) fake account scandal and continued concerns about Deutsche Bank's (DB) financial health.
Tech stocks have benefited as well. Sure, mature tech companies like Apple (AAPL), Microsoft (MSFT) and Cisco (CSCO) now all pay dividends. But Facebook (FB), Google owner Alphabet (GOOGL) and Amazon (AMZN) don't. And they have all popped recently.
It's unclear how long this trend will last. Many of the big dividend-paying stocks are still up sharply this year. This could be just a temporary setback.
Still, Carin Pai, head of equity strategy at Fiduciary Trust Company International, is warning investors to steer clear of utilities and consumer staples companies like Coca-Cola (KO) and Procter & Gamble (PG). They are now pretty expensive.
Related: These zero-growth stocks are on fire. But are they too hot?
Instead, Pai suggests that investors put their money in companies that are growing their dividends -- even if the yields are small. She likes health care and tech companies.
So it may be time to turn out the lights on Southern Co (SO), Duke Energy (DUK) and ConEd (ED). The power has gone out for the electric companies -- and most other dividend stocks as well.