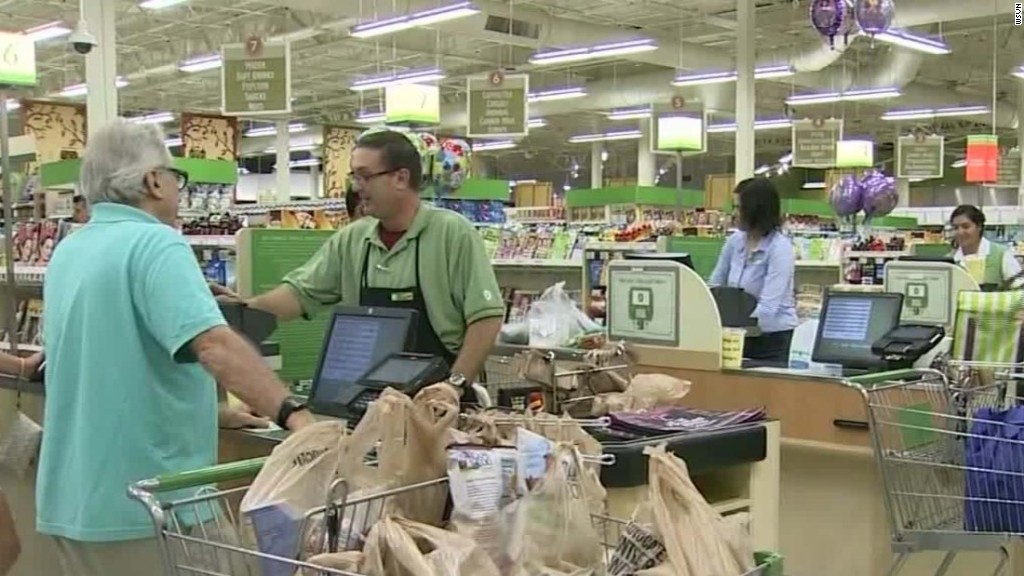 Airlines are canceling thousands of flights as Hurricane Matthew takes aim at Florida.
FlightAware, which tracks cancellations, reported almost 3,200 flights scrapped Thursday and Friday ahead of the monster storm.
Miami International Airport said it expected most flights to be canceled by midday Thursday. Hundreds more were scrapped into and out of Orlando, and the Fort Lauderdale airport closed at 10:30 a.m. ET after the last plane out, a Southwest flight to Baltimore.
American Airlines (AAL), which has a hub in Miami and flies out of Fort Lauderdale, Orlando and Jacksonville, said it had canceled almost 1,100 flights because of the hurricane, mostly on Thursday and Friday.
Hurricane Matthew: Live coverage
Airlines with hubs away from Florida's Atlantic coast reported fewer cancellations. Delta Air Lines (DAL), which has a hub in Atlanta, reported 120 cancellations, and Southwest Airlines (LUV) reported 60. United Continental (UAL) reported about 180 cancellations related to the storm.
Matthew has already battered Haiti, killing 113 people across the Caribbean, and pummeled the Bahamas on Thursday. It is expected to strike Florida late Thursday or early Friday as a Category 4 hurricane.
Related: Hurricane Matthew shuts down Kennedy Space Center
The hurricane is expected to churn up the coast toward Georgia and South Carolina before turning back out to sea. Authorities have told more than 2 million people to evacuate.