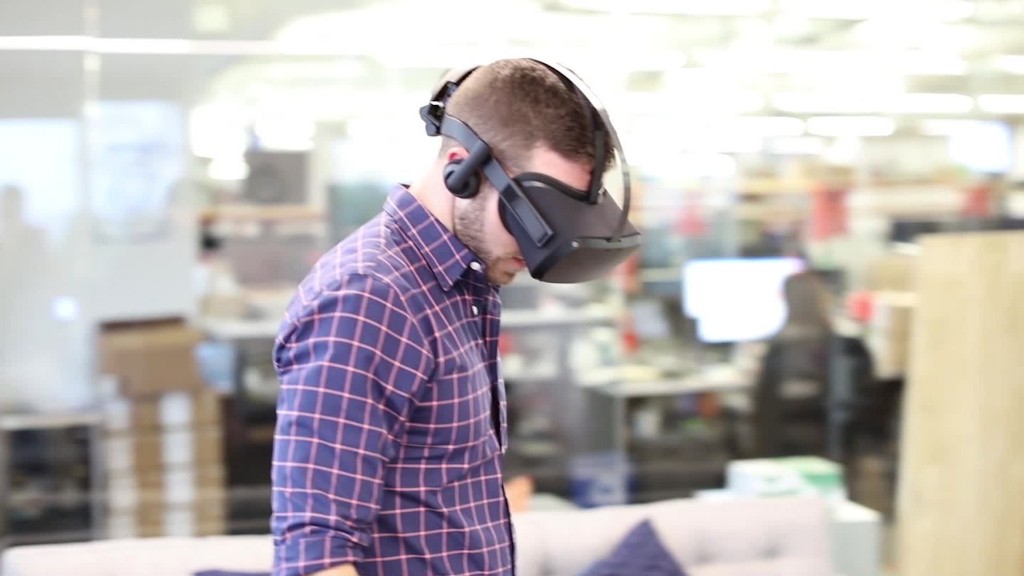 When I tried a demo of a new Oculus Rift game, I had to take down my top knot.
The headset, which is like wearing a baseball cap fitted with scuba goggles, has a cord running down your back. It's certainly not made for up-dos, nor is it made for everyone.
At the Oculus Connect developer conference this week, reporters got an early look at what's coming to the virtual reality platform, ranging from a world that lets you cast magical spells to karaoke.
Many of the games involve the new Oculus Touch handsets, which will be available for pre-order on October 10 and ship December 6, the company announced on Thursday. Oculus Touch ($199) provides haptic feedback, or physical reactions to what's happening in the game, and uses motion sensing for granular control, essentially placing your hands inside a VR environment.
Related: Zuckerberg lays out Oculus' long-term VR plans
Despite the hype, even developers aren't sold on the current system's mass market appeal. John Kolencheryl, game engineer at Schell Games, said the steep price for the Oculus Rift and PC setup are still an entry barrier for consumers. The gaming community and lower-budget mobile headsets are propelling broader adoption.
Oculus Rift, HTC Vive and the new PlayStation VR headset are mostly enticing to early adopters willing to invest more than $1,000 in products that are still years away from mainstream use.
The market for virtual, augmented and mixed reality is expected to be an $8.8 billion industry worldwide by 2020, according to video game research firm SuperData.
Stephanie Llamas, SuperData director of research and insights, says mainstream adoption of virtual reality is unlikely to happen in the next three years.
"If you're not a gamer, the content is cool. There's a novelty behind it," Llamas told CNNMoney. "But a lot of people are just shrugging it off. If you haven't tried it, it's almost impossible to imagine what it would be like. Are you going to invest in a device if you don't know what that experience is?"
Developers, too, are slow to create content for VR because it's still an untested market, she added.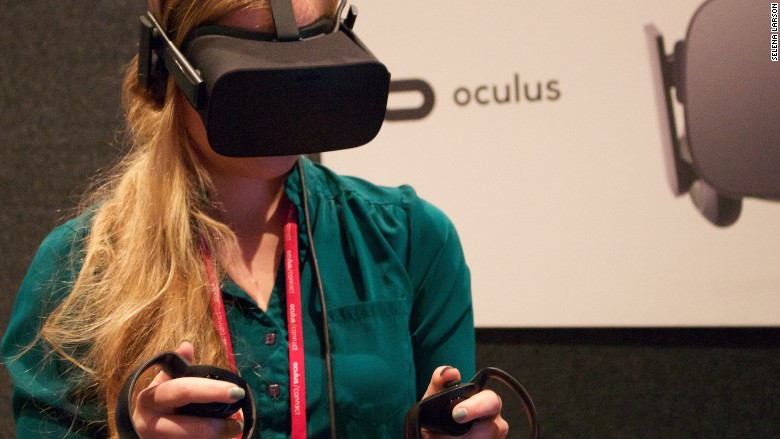 There are two distinct sets of VR tech already available: Affordable headgear that uses your phone as a screen, and expensive rigs that require compatible PCs.
Just this week, Google announced its Daydream View headset, a competitor to Samsung Gear VR. It's priced at $79 -- not including a Daydream-ready smartphone -- and will launch in November.
Daydream View bucked the all-black design trend by offering multiple colors and a cloth covering. Google (GOOGL) unveiled it with a series of games and entertainment options for broad audiences, including an app from Warner Brothers' film Fantastic Beasts and Where to Find Them, the spinoff of the blockbuster Harry Potter series.
For VR skeptics, mobile-powered headsets could be a way to test the waters before committing to the full experience. However, the experience isn't the same as you'd get with PC hardware, which provides a more immersive experience with better graphics and audio.
Related: Oculus Rift totally messed up its launch
But there's another crucial component holding VR back: It's uncomfortable.
My face is always itchy after taking off a headset. Meanwhile, the spongy material around the headset presses into your face, leaving telltale imprints on your cheeks. It's like wearing a helmet.
In contrast to competitors, Google's headset is somewhat more sanitary -- you can remove the fabric around the eyes and toss it in the washer. While PlayStation VR hangs in front of your eyeballs, rather than pressing on the face, there's still a device on top of your skull. This adds extra weight and distracts from the VR experience.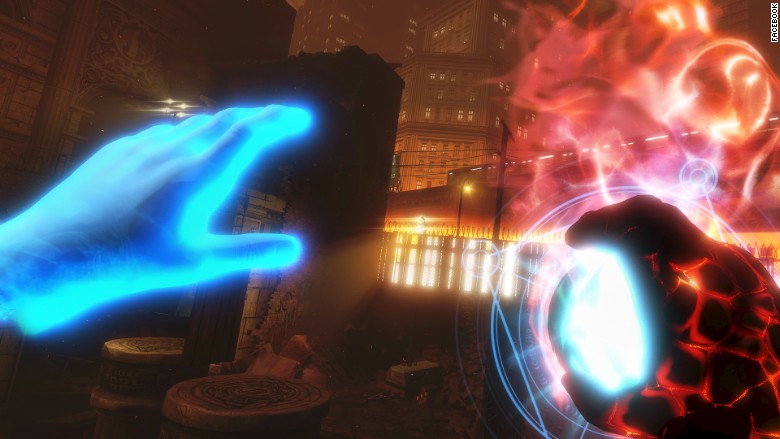 That feeling extends to gameplay, too. In first-person games like Insomniac Games' Unspoken, you're supposed to feel immersed in a digital reality. But when using Oculus Touch, all you see is a pair of floating hands. The concept of a discarnate character is common in VR because it's difficult to make unique avatars for individual human proportions.
In Kolencheryl's new spy game, I Expect You To Die, the first person player is a James Bond-esque character who also appears as a pair of disembodied hands controlled by Oculus Touch.
It's impossible to deny the cool factor of VR. Unspoken was fun, and I physically ducked at one point to avoid being hit by something that wasn't actually there. In the next few years, as comfort improves and more content is available for cheaper devices, VR has a true shot of becoming a living room staple.
For now, it's not for everyone. But until the hardware becomes more affordable and accessible, it doesn't have to be.