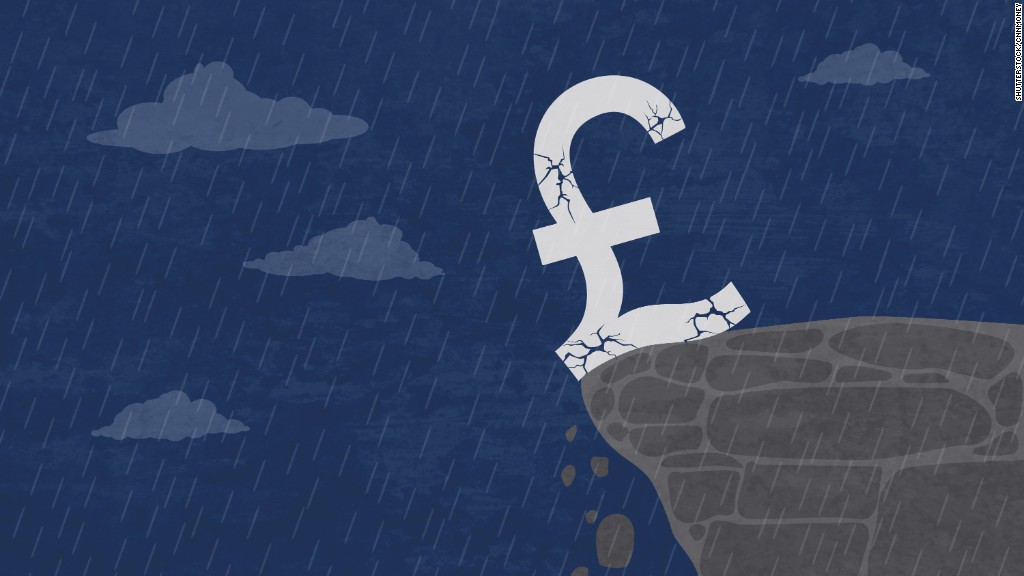 1. Pound crashes: Investors in Britain woke up to discover the pound suffered a mysterious flash crash during the wee hours of the night, plunging 6% to $1.18.
The currency quickly recovered most of its losses to trade around $1.23. The jury is still out on what triggered the brief episode, but computer trading algorithms likely played a role.
The pound was already under pressure because of worries that Britain is heading for a "hard" exit from the European Union. The currency is now down more than 16% since the U.K. voted in June to leave the bloc.
Related: Why the U.K. pound is still crashing
2. Airline stocks grounded: The pound's decline immediately registered in the shares of U.K. companies that need to deal in stronger foreign currencies.
Low cost airline easyJet (ESYJY) and IAG, the parent company of British Airways, were particularly hard hit because the weaker pound pushes up the cost of buying jet fuel, which is priced in dollars.
IAG shares dropped 2% in early trading, while easyJet shed 3%. The discount airline estimated earlier this week that its currency losses would total 180 million pounds ($230 million) over two years.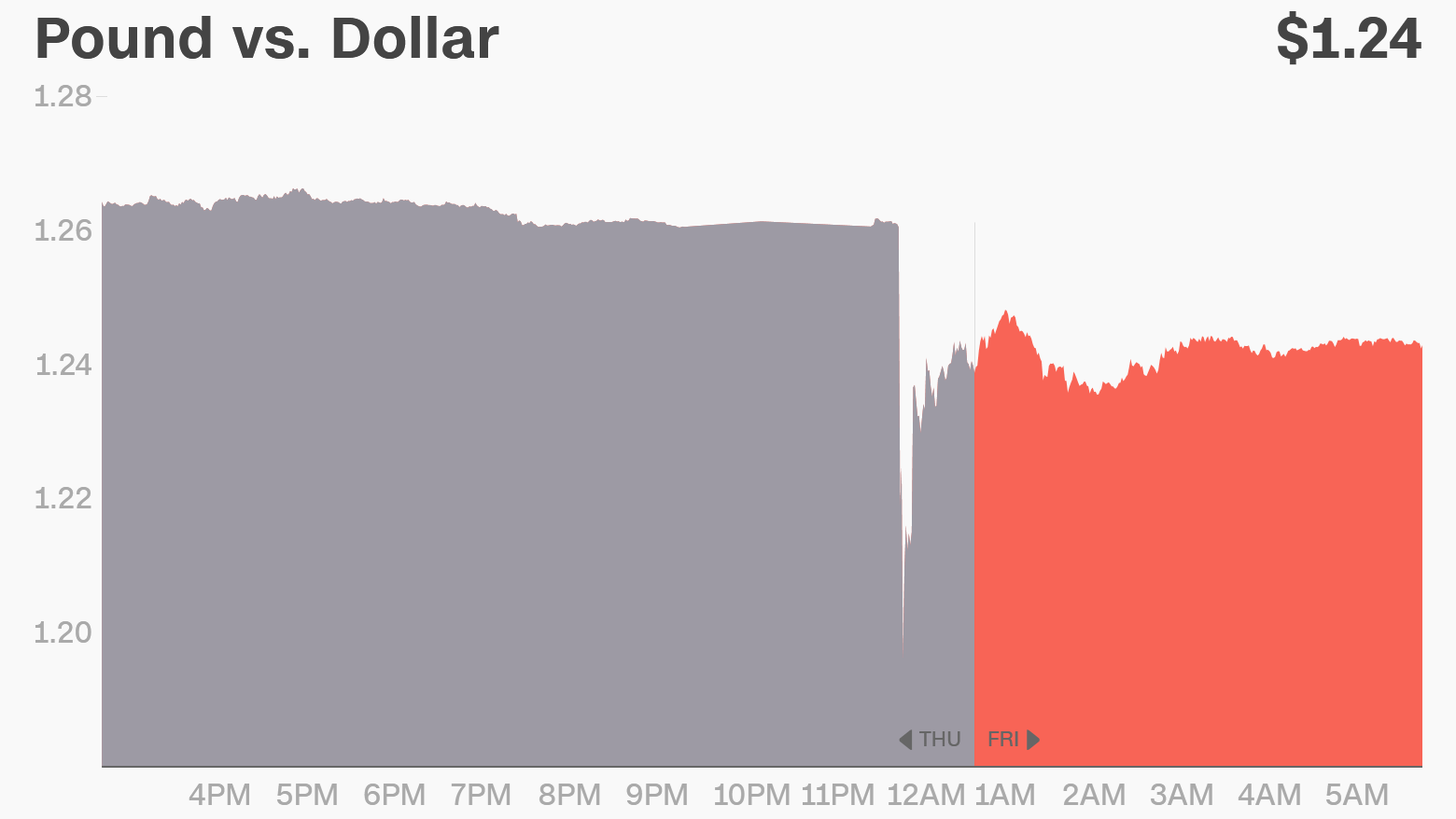 3. U.S. jobs report: America just got one of its last checkups before the presidential election.
The Labor Department said Friday morning that the U.S. economy added 156,000 jobs in September and the unemployment rate ticked up to 5%.
Economists surveyed by CNNMoney had forecast 175,000.
The data will help inform the Federal Reserve as it considers whether to hike interest rates later this year. It's also likely to play into campaign rhetoric.
4. Global market overview: U.S. stock futures are slipping lower.
Trading was mixed in Europe, with Germany's DAX and France's CAC 40 both down more than 0.2%. Britain's FTSE 100 continued its habit of posting gains while the pound falls. Multinationals listed on the index benefit from a weaker pound because they earn their profits abroad before converting them to sterling.
Asian markets ended mixed. The Shanghai Composite posted a small gain, while Hong Kong's Hang Seng and Tokyo's Nikkei closed their final trading sessions of the week with losses of less than 1%.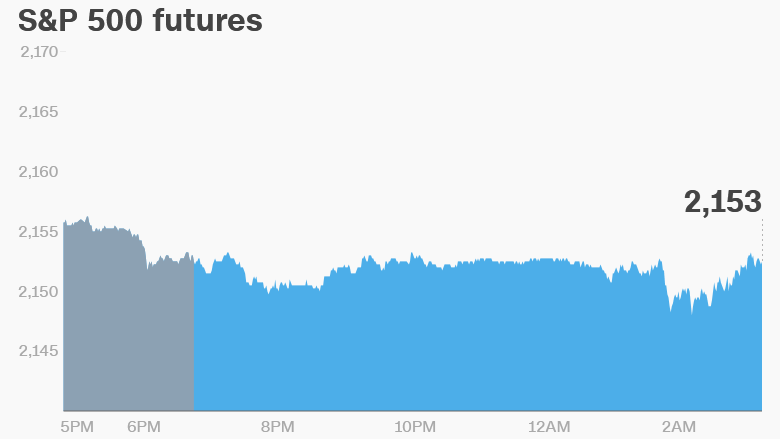 5. Stock market movers -- Carnival Corporation: Carnival (CCL) shares were down 1.5% in premarket trading. The cruise company has been forced to reroute some of its ships because of Hurricane Matthew.
6. Thursday market recap: The Dow Jones industrial average and the Nasdaq closed with losses of less than 0.2%, while the S&P 500 eked out a single point gain.