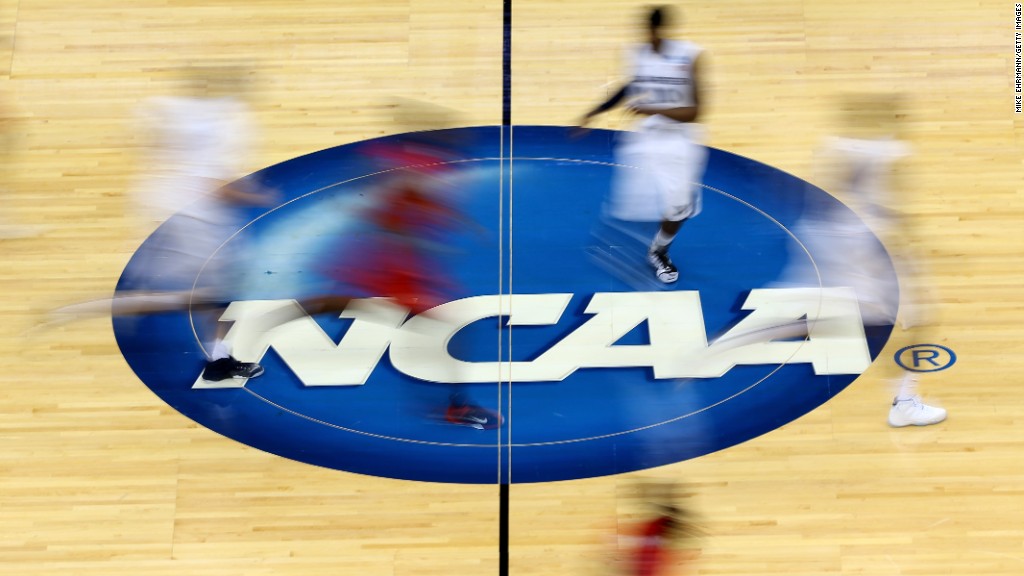 The NCAA championships moved out of North Carolina because of its so-called bathroom bill have new homes.
Seven championship events, including the first and second rounds of the NCAA's marquee men's basketball tournament, were pulled from the state in September over the anti-LGBT law.
On Friday, the NCAA announced alternate venues. The basketball games will be held in Greenville, South Carolina, on March 17 and 19. They had been scheduled for Greensboro, North Carolina. Fans who bought tickets to those games will get the first chance to buy tickets for Greenville.
The Final Four, scheduled for Phoenix in early April, was not affected.
Related: NCAA won't host the Final Four in cities that discriminate
Sites in California, Georgia, Massachusetts, Tennessee, Texas and Virginia were awarded championship events for other sports. The bidding process required host cities to outline how they would protect players and fans from discrimination.
The North Carolina law requires transgender people to use the bathroom that corresponds to the sex listed on their birth certificates. It also prevents cities from instating laws that prohibit anti-LGBT discrimination.
In response, the NCAA in April adopted a requirement that host cities "provide an environment that is safe, healthy, and free of discrimination."
Related: Coach K: NCAA was 'right' to move championships
Here are the new venues:
-- 2016 Division I Women's Soccer Championship, College Cup, Dec. 2 and 4: San Jose, California
-- 2016 Division III Men's and Women's Soccer Championships, Dec. 2 and 3: Salem, Virginia
-- 2017 Division I Men's Basketball Championship, first/second-rounds, March 17 and 19: Greenville, South Carolina
-- 2017 Division I Women's Golf Championships, regional, May 8-10: Athens, Georgia
-- 2017 Division III Men's and Women's Tennis Championships, May 22-27: Chattanooga, Tennessee
-- 2017 Division I Women's Lacrosse Championship, May 26 and 28: Boston
-- 2017 Division II Baseball Championship, May 27-June 3, Grand Prairie, Texas