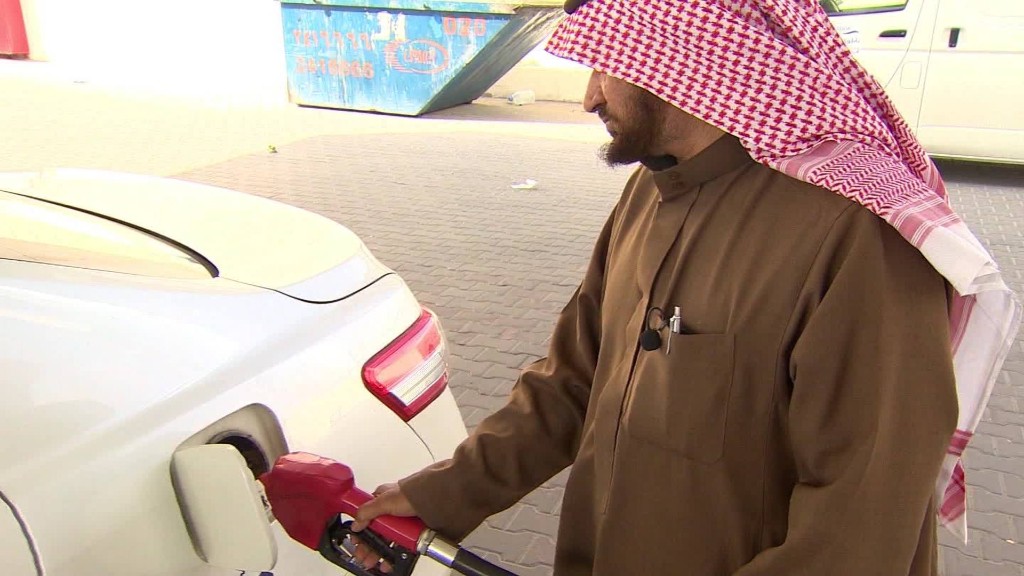 Gas prices are going up in New Jersey.
Both houses of the state legislature voted to approve a 23 cent gas tax hike, which will mark New Jersey's first gas price increase in three decades. The tax per gallon will be 37.5 cents a gallon -- up from 14.5 cents.
It looked like the tax hike wasn't going to happen earlier this week
Lawmakers were set to vote on the measure Wednesday, when the bill was still considered an "emergency" measure. But leadership said there wouldn't be enough support for the measure to cinch super-majority approval.
The bill's opponents cheered, calling it a near victory.
But the vote was rescheduled for Friday, and lawmakers only needed a simple majority (more than 50%) to approve the bill.
The measure is the result of a deal between Gov. Chris Christie and the Democratic-controlled state legislature.
Related: Caelus lands massive oil discovery in Alaska
New Jersey has the second-lowest gas tax in the nation, according to the American Petroleum Institute, behind only Alaska. The tax increase would bring New Jersey gas prices roughly in line with the national average of $2.23 a gallon.
The state's consistently low gas tax has meant that it's had some of the nation's cheapest gas. Gas is only cheaper in Texas, according to AAA.
The hike, which would pay for road repairs and mass transit, would be coupled with a cut in the state sales tax, more tax breaks for retirees and the working poor, and eventually, the elimination of New Jersey's estate tax.
Related: The world's biggest miner just posted a record $6.4 billion loss
The move comes after the state's transportation trust fund essentially ran out of money this summer.
The price change will take affect as soon as Christie signs the legislation.