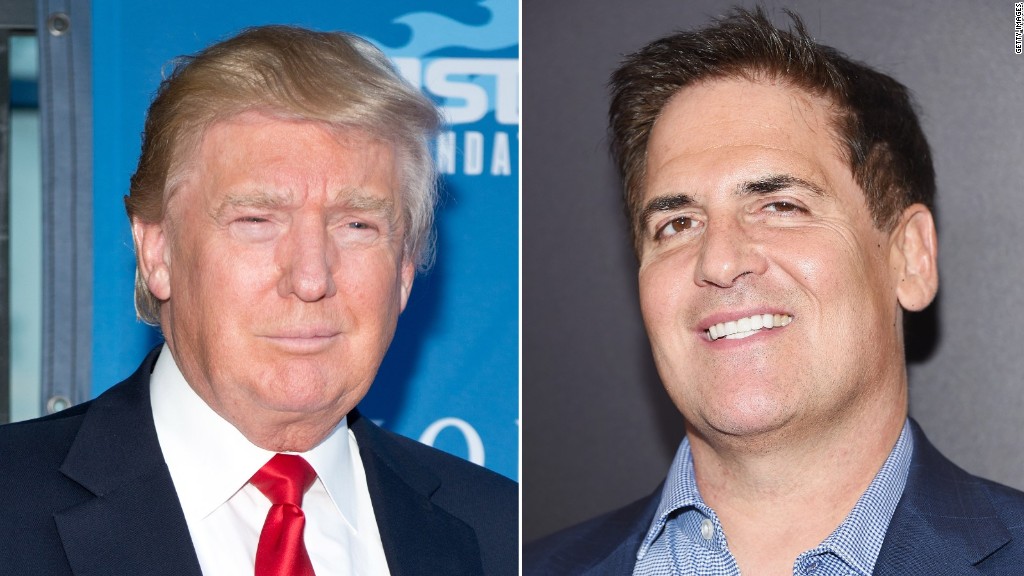 Netflix's CEO isn't very chill when it comes to the idea of a Trump presidency.
During an interview at The New Yorker TechFest on Friday, Netflix (NFLX) CEO and cofounder Reed Hastings was asked if he thought Donald Trump would be good for the economy if he became president. Hastings did not mince words.
"It's so bad for America if he wins, it's secondary on the economy," Hastings said.
Hastings is one of many prominent tech executives who have publicly backed Hillary Clinton for president. Hastings and his wife are also included on a list of "Hillblazers," or individuals who have raised at least $100,000 for her campaign.
Related: Silicon Valley throws big money at Clinton and virtually nothing at Trump
"Trump would destroy much of what is great about America," Hastings said in a statement in June, when he announced his support for Clinton along with dozens of other business leaders. "Hillary Clinton is the strong leader we need, and it's important that Trump lose by a landslide to reject what he stands for."
Trump has clashed with Silicon Valley over a range of controversial policies and rhetoric, including in no particular order: threatening to default on U.S. debt; pledging to pull out of international trade deals; pushing to make it harder for companies to hire foreign workers; and repeatedly denying the science behind climate change.
Salesforce (CRM) CEO Marc Benioff, Google (GOOGL) CFO Ruth Porat, Zynga (ZNGA) chairman Mark Pincus, Napster founder Sean Parker and LinkedIn (LNKD) founder Reid Hoffman have all contributed or raised at least $100,000 for Clinton's bid.
Hoffman has gone so far as to troll Trump by offering to donate $5 million if he releases his tax returns as well as putting out an elaborate card game to poke fun at the candidate.
"I'd say at the moment I'm in denial," Hoffman said about the idea of a Trump presidency last month. "A candidate who has demonstrated no public service that I'm aware of ... is terrifying for U.S. and foreign relations."