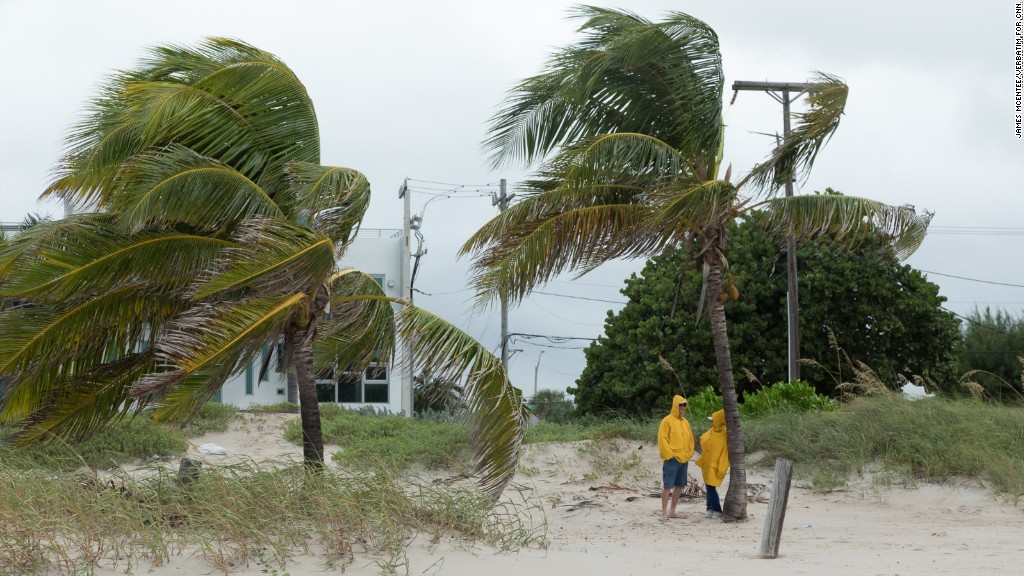 College football fans are no doubt bummed that so many of this weekend's games are canceled or postponed because of Hurricane Matthew.
But the schools stand to lose millions after everything from tickets, concessions, merchandise and parking are factored in. That's why most of them have game cancellation insurance for things like tornadoes, thunderstorms, fires and snowstorms.
For instance, the University of Florida, which was forced to postpone its Saturday home game against LSU because of the storm, has been covered by Lloyd's of London for years. And it's come in handy.
In 2014, when a storm forced the school to cancel a game against Idaho, the Gators used the policy to cover $1.8 million in lost revenue.
Related: How Hurricane Matthew is shuffling college football games
Most of these insurance policies only cover the home team, according to Christian Reed, of Dissinger Reed, which specializes in athletic insurance for schools. That makes sense, since the home team has the most to lose financially when a game is postponed.
"They look at their finances from past games and seasons and come up with the average amount of money they'd make," Reed said.
In addition to sales generated by the game, sometimes hotel stays, food and transportation expenses are also covered for home teams if the rescheduled game is played elsewhere, depending on the carrier and the situation.
Related: People are live-streaming Hurricane Matthew
Even with an insurance policy that pays out, there's definitely an incentive for the schools to reschedule. If it isn't, both teams would have one less conference game, which could impact their ability to get into a bowl.
A game that doesn't get rescheduled would also have a significant impact on the college towns that depend on the crowds that the games draw.
Several hotels in Gainesville, Florida, which is home to the Gators, told CNNMoney that they had a wave of cancellations because of the postponed game.
In this case, those vacancies were snapped up by evacuees from other coastal areas, but things don't always work out that way.