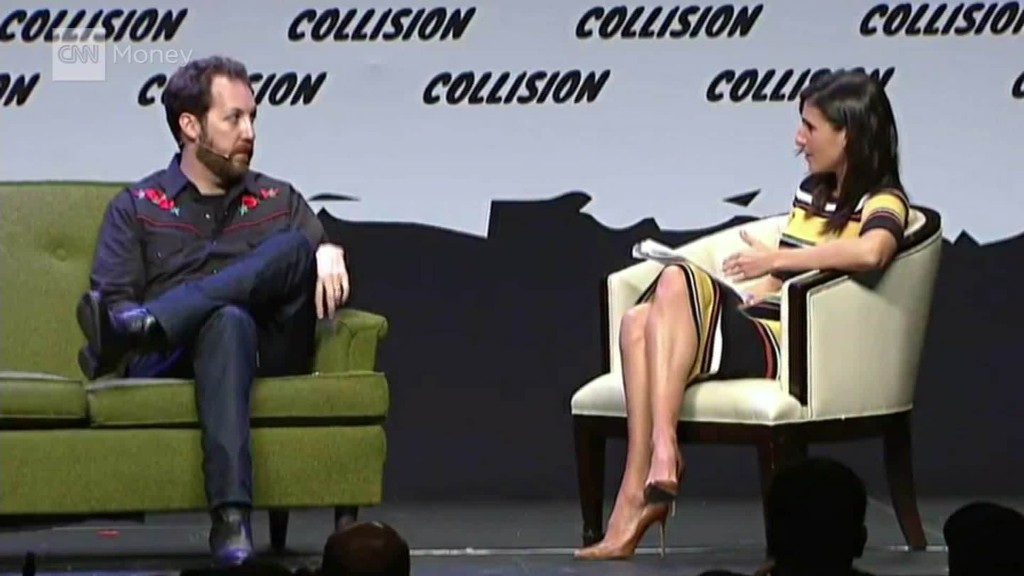 Twitter may have been the star of the presidential #debate Sunday night. But much like Donald Trump and Hillary Clinton, Twitter doesn't appear to have expanded its base.
Shares of Twitter (TWTR) plunged nearly 15% in early trading Monday following more reports about lackluster takeover interest in the company.
Twitter's stock surged 21% on September 23 due to speculation that Google owner Alphabet (GOOGL), Disney (DIS), software firm Salesforce (CRM), Apple (AAPL) and Microsoft (MSFT) may be looking under the little blue bird's wings. Investors cheered a possible bidding war.
But the stock plummeted 20% last Thursday, after reports of waning interest from Google, Disney and Apple. Microsoft was never seen as a serious possibility since it's already in the process of buying social media company LinkedIn (LNKD).
Now, it appears Salesforce may be bailing as well. Bloomberg reported that over the weekend.
Salesforce's stock fell sharply on the initial reports of the company's interest in Twitter as investors questioned why Salesforce should be interested in the first place.
Even though CEO Marc Benioff is an avid tweeter and clear fan of Twitter, Wall Street wondered how Twitter would complement Salesforce's core business of selling business software through the cloud.
Related: #Oops! Twitter plunges as takeover hopes fade
Bloomberg also said in its report that CEO Jack Dorsey -- who is also head of mobile payments company Square (SQ) -- does not want to sell Twitter. He may be at odds with board member and top shareholder Ev Williams, who runs the blogging site Medium.
A spokesperson for Salesforce had no comment about the reports. Twitter was not immediately available for comment. But hopes of a Twitter takeover are fading fast. The stock has given up all the gains it got in late September. Shares are down 27% this year.
The Twitter drama comes at an interesting time for the company.
While many people -- including rabid Twitter users -- have mocked it for not being as successful as Facebook (FB), Twitter has had success with livestreams of political and sporting events lately.
Twitter has partnered with Bloomberg to livestream the presidential debates. It will stream the final matchup on October 19 as well. Twitter also livestreamed the Democratic and Republican conventions.
Related: What's next for Twitter? Salesforce or the abyss?
And Twitter has won raves from many sports fans for its livestreams of the National Football League's Thursday night games so far this season.
But investors are worried that Twitter's marriage of livestreaming and live tweeting won't lead to a huge increase in users.
The company's user count has stalled lately, leading to worries that the company is, at best, a niche platform for political, media, entertainment and sports junkies. At worst, it could be the next MySpace. Remember MySpace?
So unless another Twitter suitor emerges -- maybe Trump will buy the company if his presidential bid fails? I kid! I kid! I think? -- then the stock could wind up heading back toward the all-time lows it hit earlier this year.