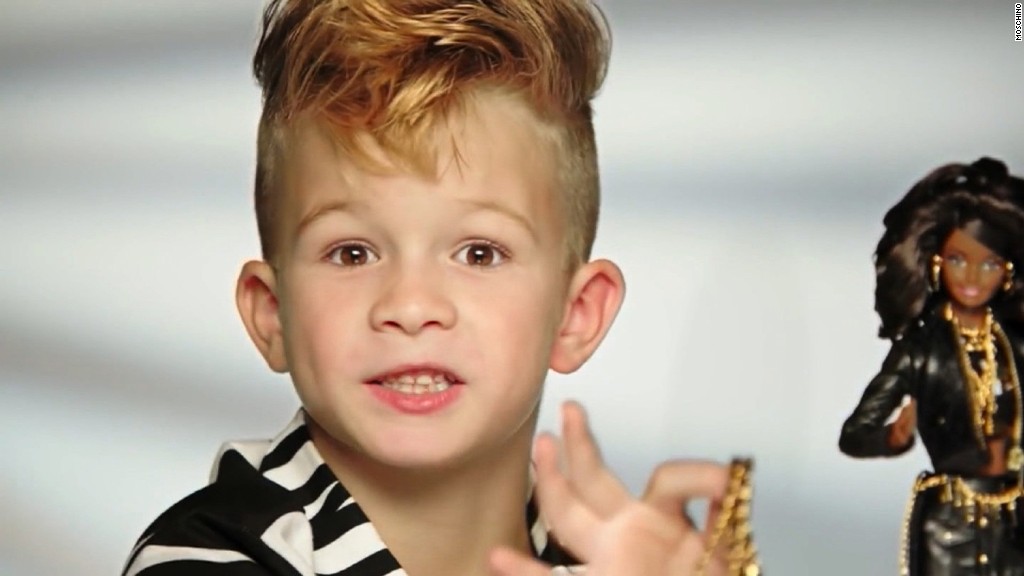 CoverGirl just hired its first cover boy.
James Charles, a 17-year-old with a massive following on Instagram, just became the brand's first male ambassador -- marking a bold move for one of the cosmetics industry's biggest players.
CoverGirl -- which is owned by Coty Inc. (COTY) -- and Charles announced the new agreement on social media, along with pop star Katy Perry, who recently posed alongside Charles in a CoverGirl photoshoot.
In its tweeted announcement, CoverGirl introduced James as a "makeup artist, boundary breaker, and the newest COVERGIRL! #COVERGIRLJames."
Charles will also star in an upcoming TV ad for the brand, according to his Instagram post.
CoverGirl said in a statement that it aims to bring on "boundary-breaking" brand representatives.
Related: Luxury brand Lancome accused of caving in to China pressure
Charles has nearly half a million Instagram followers and more than 70,000 YouTube subscribers. Both platforms have a thriving community of beauty bloggers. Other men that have popularized the trend include Patrick Starr, Jefree Star and Manny Mua.
While some of the men in the community identify as transgender, Charles explained in an interview with Marie Claire that for some of them makeup is just another form of creative expression.
"My parents started questioning me about whether or not I was transgender," he told the magazine in May. "It took a lot of thorough conversations to explain that it's an art form for me. I'm still confident as a boy and I will always be a boy. I can be confident with bare skin and with a full face."
The announcement met a chorus praise from social media users who called the decision a step in the right direction for the beauty industry.
Related: Record number of U.S. firms offering same-sex benefits
"A+ leap of progression in this world," writer and producer Daniel Preda said on Twitter.
"Such a huge step for us male makeup artists and male beauty influencers!" said an Instagram user.