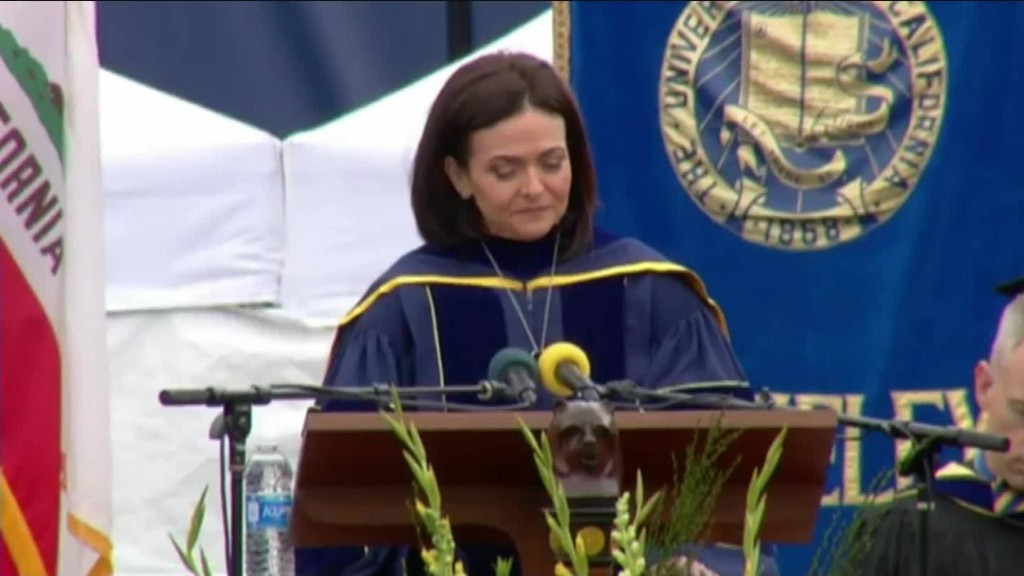 Occupation: Chief Operating Officer of Facebook
Also known for: Founding the Lean In foundation and authoring the eponymous book
Sandberg served as the chief of staff for then-U.S. Treasury Secretary Larry Summers from 1996 to 2001 before starting her stint as a Silicon Valley executive at Google (GOOGL). She worked there for seven years before she was snatched up by Facebook (FB), and has served as COO of the social network since 2008. She was the first woman to serve on Facebook's board.
Sandberg's 2013 book Lean In, about the challenges working women face and how they can get more out of their careers, made her a face of women in business. The book was inspired by the overwhelming response to a TED Talk of the same name that Sandberg delivered back in 2010 on her experiences climbing the corporate ladder.
Sandberg's upcoming book, Option B, is also based on her personal experience: The sudden loss of her husband, who passed away from a cardiac arrhythmia in 2015. Option B will explore rebuilding in the face of grief, and it will address the difficulties of single motherhood -- a topic critics said Lean In ignored.
This article has been corrected to state that Sheryl's husband, Dave Goldberg, passed away from a cardiac arrhythmia rather than a head injury.
Related: Female CEOs are at record level in 2016, but it's still only 5%
Related: 5 big facts from Sheryl Sandberg's study of women at work
Download CNN MoneyStream for all the latest news about Sheryl Sandberg, Facebook, and all your favorite companies, people, business topics and markets.