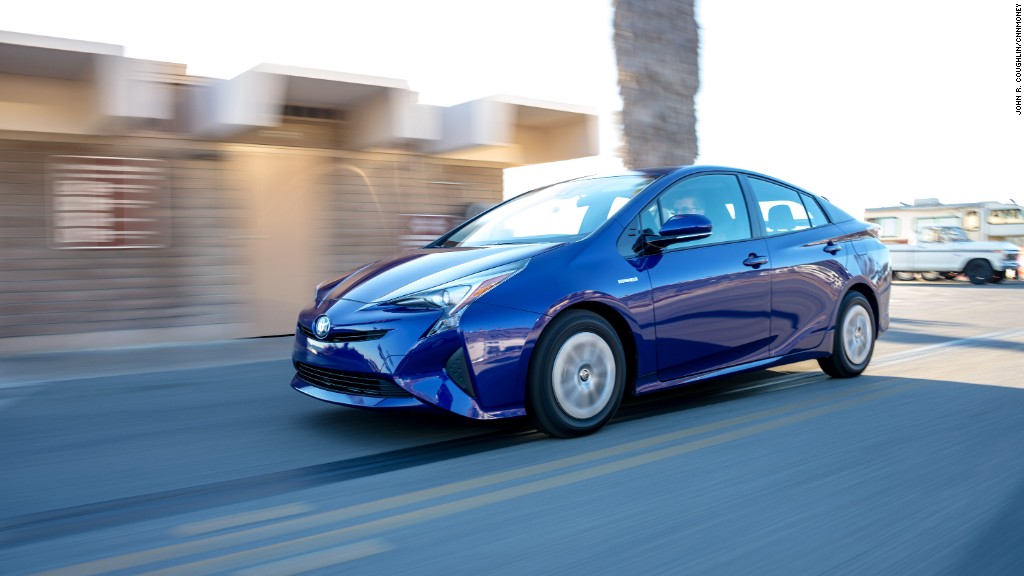 Toyota is recalling 340,000 of its Prius cars due to a problem with its parking brake that can cause accidents.
The cars are the 2016 and 2017 models. The problem can cause the parking brake to fail, increasing the risk that the vehicle could roll away and crash. There are 92,000 of the cars being recalled in the United States, along with 212,000 in Japan and 17,000 in Europe.
Toyota (TM) said that "based on a diligent but not exhaustive review," it is not aware of any crashes, injuries or fatalities tied to the problem "as of Oct. 3, 2016." But other cars that roll away have been associated with deaths.
Related: Chrysler recalls 1.9 million vehicles over defects linked to three deaths
Fiat Chrysler (FCAM) filed a recall notice in April for 1.1 million cars and SUVs due to a gear selector problem that caused confusion about whether the car was in park. One of the vehicles that was to be included in the recall, the 2015 Grand Cherokee, was owned by actor Anton Yelchin, who was killed when his car rolled down his driveway and pinned him to a brick post.