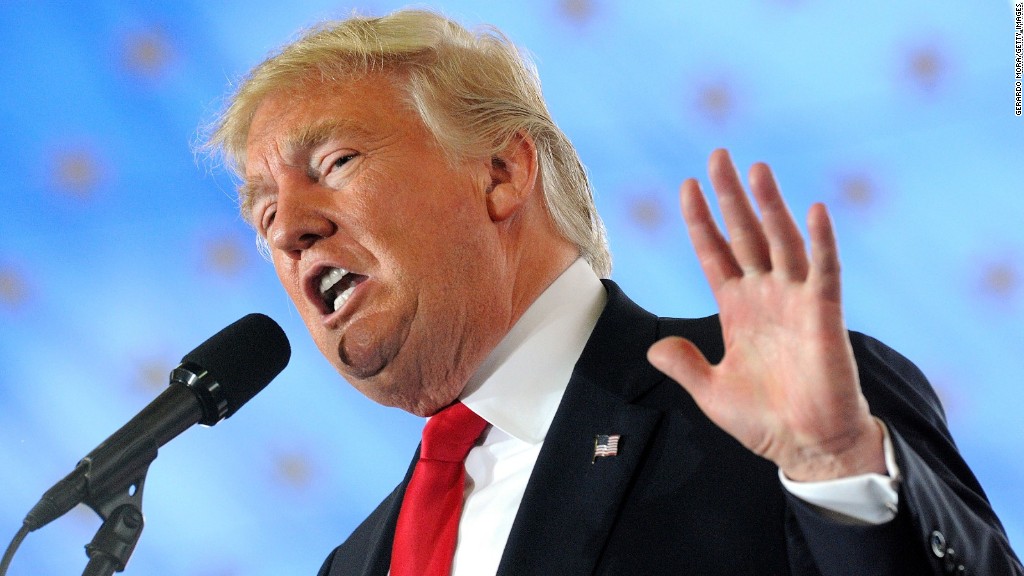 People Magazine is slamming Donald Trump for what it calls his "disgusting, pathetic attempt to victimize" one of its reporters who accused him of sexual assault.
In a sharply worded statement, People editor-in-chief Jess Cagle called the reporter, Natasha Stoynoff, "a remarkable, ethical, honest and patriotic woman" who had come forward because she felt a duty to tell the public about Trump's attack.
"It is heartbreaking that her fear of retaliation by Trump kept her from reporting the incident when it happened," Cagle wrote. "She has carried this secret for more than a decade, and we hope that by coming forward now she is relieved of that burden."
In a story for People published late Wednesday night, Stoynoff alleged that Trump had physically attacked her at the Mar-a-Lago estate while she was reporting an article on his one-year wedding anniversary to his wife, Melania.
Trump and his campaign repeatedly blasted Stoynoff's story after she went public.
"You take look, look at her, look at her words, you tell me what you think," Trump said at a rally in West Palm Beach, Florida, on Thursday afternoon. "I don't think so."
Trump also asked why the writer did not include the allegations in her original report, saying that it would have been "one of the biggest stories of the year" because of his celebrity.
His campaign earlier told People that here was "no merit or veracity to this fabricated story."
Stoynoff wrote that she had not come forward at the time because she was "afraid that a famous, powerful, wealthy man could and would discredit and destroy me."
Cagle, the editor-in-chief, responded in no uncertain terms to Trump's suggestion that the claim was fabricated.
"To assign any other motive is a disgusting, pathetic attempt to victimize her again," he wrote. "We stand steadfastly by her, and are proud to publish her clear, credible account of what happened."
A lawyer for Melania Trump sent a letter to People, demanding only that certain lines be removed from the story. Those sentences depicted a friendly encounter between Mrs. Trump, her son Baron and Stoynoff some time after the alleged incident with Trump.
Stoynoff writes that Mrs. Trump hugged her and asked, "Why don't we see you anymore?"
"I was quiet and smiled, telling her I'd missed her, and I squeezed little Baron's foot," she wrote.
Melania Trump's lawyers insist that the encounter never happened and want that section of the story retracted and an apology issued.
Stoynoff wrote that she has covered celebrities for 20 years. She published a number of cover stories for People and interviewed stars including Keanu Reeves, Jon Bon Jovi and Meryl Streep.
She is also listed on Amazon as a New York Times best-selling author who co-wrote a book for the "Chicken Soup for the Soul" series of inspirational short stories, along with an autobiography of opera singer Deborah Voigt.
Stoynoff's account of the attack was published shortly after The New York Times and The Palm Beach Post published separate stories in which various women claimed Trump had touched or kissed them inappropriately.
Lawyers for Trump have called on the Times to retract its report, and campaign sources tell CNNMoney that the campaign is drafting lawsuits against both the Times and the Palm Beach Post.
CNN has not independently confirmed any of these latest accounts.
Related: Donald Trump threatens to sue New York Times over sexual harassment report
Both the Times and the Post are standing by their stories, and legal experts have doubts that Trump will actually file such a suit.
The Trump campaign has not said whether or not it has plans to call on People Magazine to retract Stoynoff's story, or whether it intends to sue the magazine.