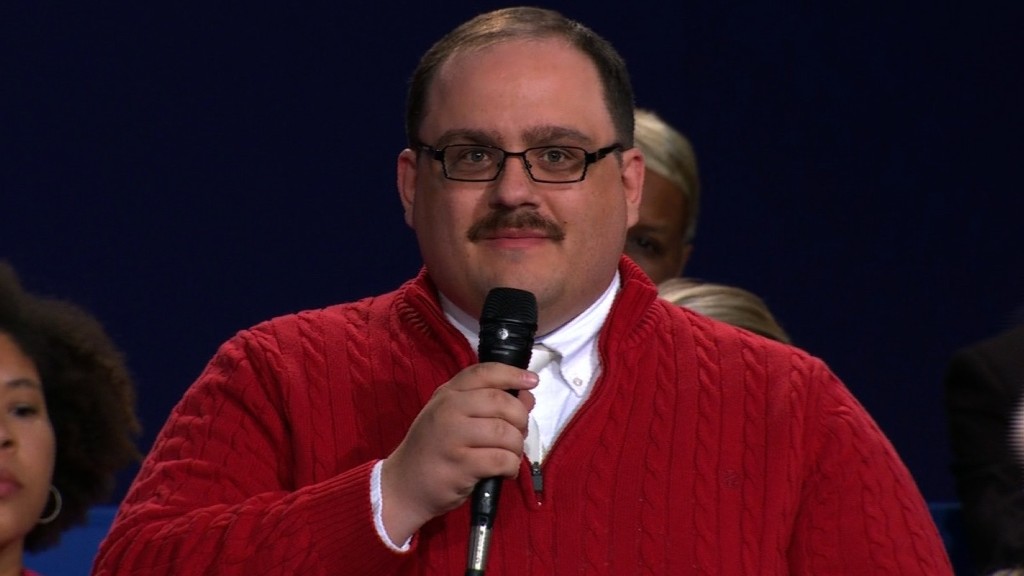 Ken Bone just broke America's heart.
Bone, the nation's favorite undecided voter and sweater icon who won the Internet's heart during the second presidential debate, has sold out. For Uber.
"Everyone wants to know if I've decided ... and I have," Bone tweeted on Thursday. "uberSELECT helps you ride in style like me."
Related: Ken Bone leaves seedy comment trail on Reddit
What is uberSELECT? Who cares about that, or anything anymore.
OK fine, it's apparently a new "luxury option" that lets customers in St. Louis be picked up in fancier cars. Customers like American debate hero Ken Bone.
"All of this was more than enough to win over the formerly undecided Ken Bone, who this morning took the first-ever uberSELECT ride in St. Louis!" Zack Slezak, marketing manager for Uber Midwest, wrote in a blog post.
Bone is staying vague on whether and how much Uber paid him for the promotional activity.
"I'm not a millionaire and they're not hurling money at me," Bone told the St. Louis Post Dispatch.
In fact, Bone is being compensated with free rides rather than cash. "We are providing him with with Uber credit for his role in the launch," said Molly Spaeth, a spokeswoman for Uber.
Bone became an Internet sensation this week after posing a brief question to Hillary Clinton and Donald Trump at the town hall debate full of undecided voters on Sunday.
"What steps will your energy policy take to meet our energy needs while at the same time remaining environmentally friendly and minimizing job layoffs?" Bone asked.
The responses from the candidates were tame, but the response from the Internet was immediate and powerful. Bone rose like a red mustachioed beacon of light for a fiercely divided nation.
Bone did the rounds with press outlets and went from having seven Twitter followers, "two of which were my grandmother," to having tens of thousands of followers in barely 24 hours.
At first, Bone used his newly acquired fame for good -- urging people to "get out and vote." But less than a week later, Bone has turned into a brand's pitchman.
It could have been worse: Bone was previously offered $100,000 to appear on an adult webcam service.