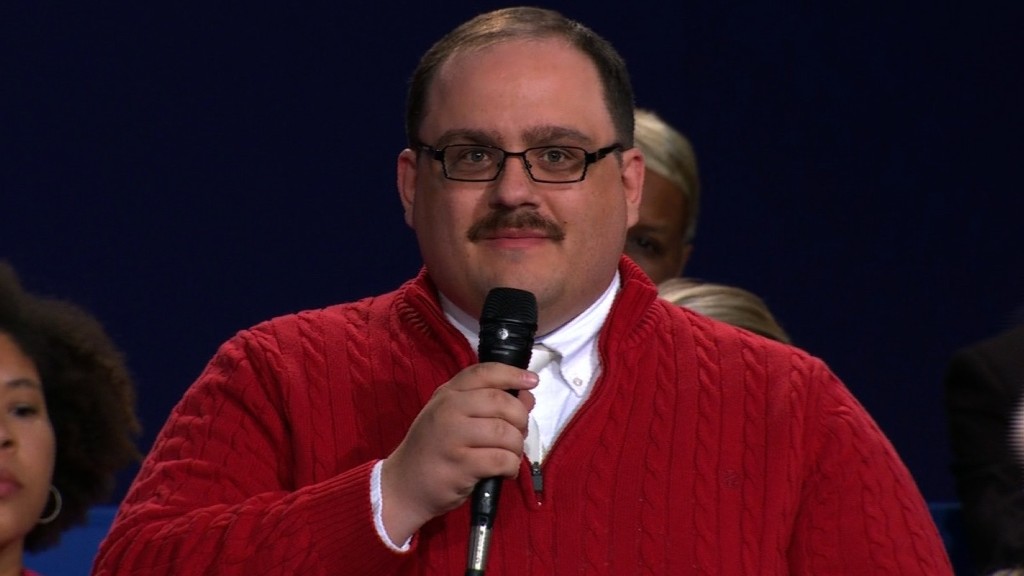 Warning: This story contains graphic language.
Ken Bone's charm may now be a thing of the past.
A look at the viral sensation's Reddit history reveals a different side of the wholesome man America thought they'd earned. The discovery comes just a few days after Bone, clad in a red sweater, was sprung into the spotlight during Sunday's presidential debate.
Bone's questionable Reddit posts include a number of comments about the bodies of women in NSFW photos, as well as a confession that he once committed felony insurance fraud, forging documents to make it appear that he had car insurance for his pizza delivery gig.
In addition, he wrote candid comments about the killing of Trayvon Martin, which he referred to as "justified." He also called acquitted gunman George Zimmerman a "big ole shit bird."
Related: Ken Bone sells out for Uber
After asking a question about energy during the debate, Bone's 15 minutes of fame was a welcomed breath of fresh air during an exhausting election season.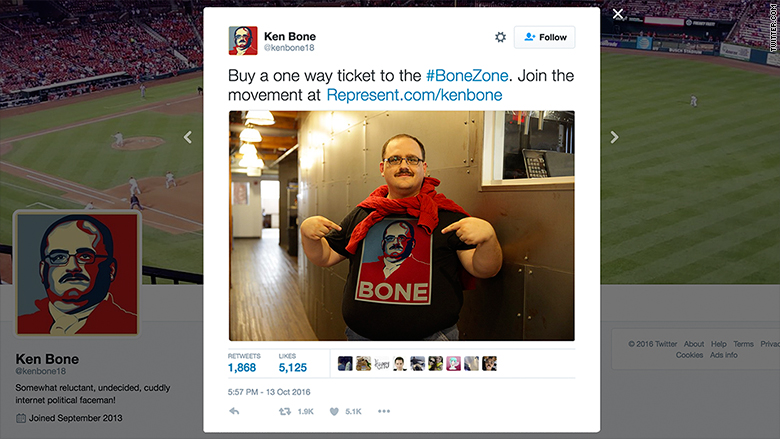 He appeared on national news segments, grew his Twitter presence to 239,000 followers (from fewer than 20) and even worked out a promotional deal with Uber. He's currently slated to appear on Jimmy Kimmel Live! after the next debate.
But after he took part in a Reddit Ask Me Anything on Thursday evening, users on the site uncovered his past comment history by searching his username StanGibson18.
In a recent post, he referenced Jennifer Lawrence's hacked nude photos from 2014: "Maybe she should have been more careful with her pics, but the bad guys are still the ones who sought them out and looked at them."
"By which I mean guys like me," he added. "I saw her butt hole. I liked it."
Related: Ken Bone: The winner of the second presidential debate
But not all of his comments are alarming. He defended a rape victim in a comment responding to a post titled "My ex told me I was disgusting after rape."
"...Blaming a victim or assigning a woman value based on how 'used' she is will never be anything but disgusting," he wrote. "Your value has not changed due his words, or any assault you have endured. You are still valuable."
It's unclear whether Bone's Reddit history will bring his five days of internet fame to a screeching halt.
In a comment sent to CNNMoney, Uber said the company's relationship with Bone was limited to the one-time launch event in St. Louis. The partnership didn't "represent an endorsement of other public comments made by Mr. Bone," a spokeswoman said.
Jimmy Kimmel Live! did not immediately respond to request for comment.