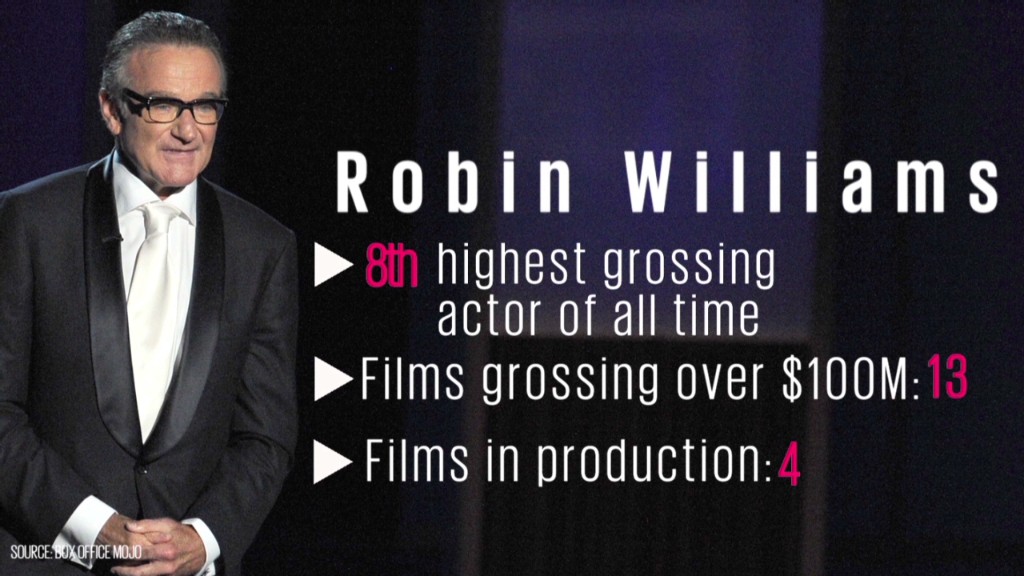 Robin Williams wasn't only one of the funniest people on the planet. He was was also an avid cyclist and advocate for people with disabilities.
Now, more than two years after his suicide, 87 bikes in his collection are up for auction, and the proceeds will help fund two charities he cared about deeply.
The Challenged Athletes Foundation gives grants and support to athletes with disabilities, and the Christopher and Dana Reeve Foundation funds research and support for people with spinal cord injuries.
Related: Robin Williams' legacy: A big heart for charity
The bikes were donated by Williams's children -- Zak, Zelda and Cody.
"Though bright, skin-tight spandex still remains one of the more embarrassing outfits to regularly witness your Dad wearing growing up, the sport of biking and the people Dad helped through his love of it will always hold a special place in the hearts of our family," the Williams family said in a statement.
The family added to would-be buyers: "And though not required, may we suggest wearing the loudest, most vibrant and brightly-patterned, skintight biking gear possible when riding them? Keep the tradition alive."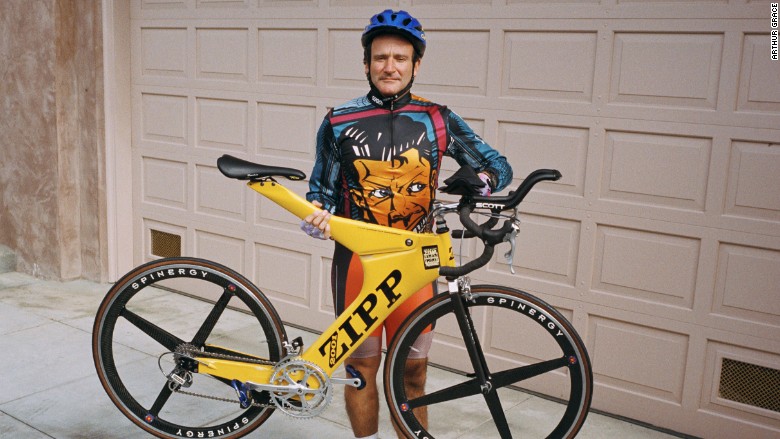 The collection is on Paddle8.com, and the online auction will run until October 25 at 1 p.m. ET. It includes a number of luxury racing bikes -- and some quirky additions like a Z Turbo electric scooter, a "Runt" mini bike, and a Schwinn unicycle.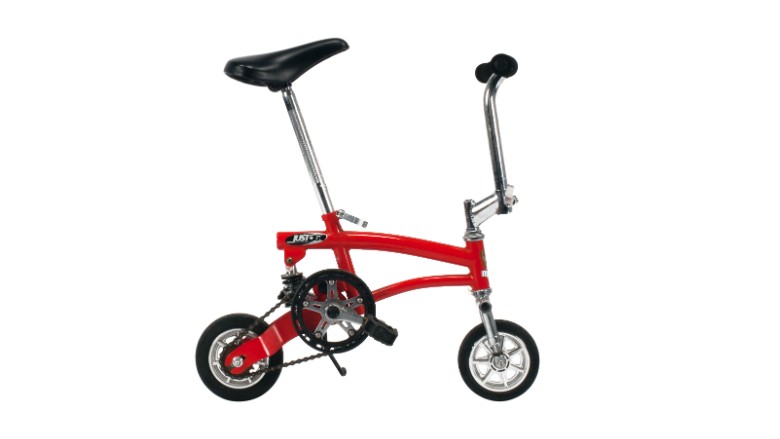 A polka-dotted "Master Pisa" Futura 2000 bicycle, made by Colnago and La Carrera, is among the most valuable. It has already gotten a $19,000 bid.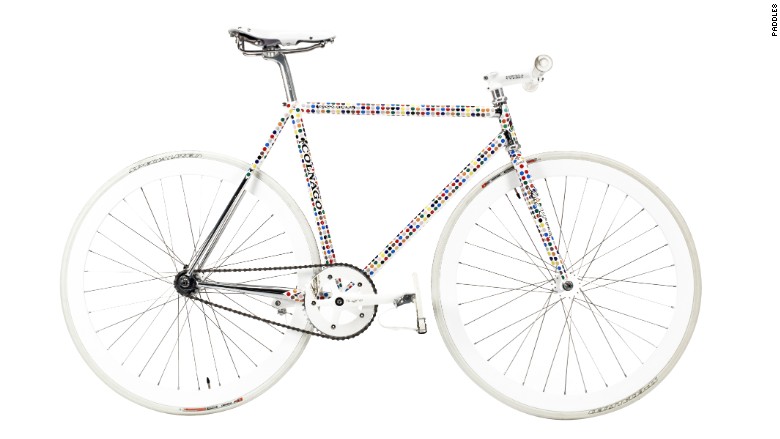 Related: Build your own bike -- out of bamboo
All told, the auction could bring in upward of $200,000 for the nonprofits -- both of which Williams was actively involved in before his death in August 2014.
Peter Wilderotter, the CEO of the Christopher and Dana Reeve Foundation, said Williams supported the group "without fanfare." Williams and the late Christopher Reeve, who was paralyzed in an accident in 1995, met at the Julliard School in New York as young actors and remained lifelong friends. Reeve died in 2004.
The Challenged Athletes Foundation said Williams and his family were "fixtures" at events and fundraisers, and Williams raced in the group's San Diego Triathlon 11 times.